It did not take long before he praised his offensive line for helping him reach his goal of playing at the next level. With some of the best linemen in the Denton area protecting him and opening up holes, Stowers combined for 2,690 yards and 22 touchdowns on the ground and through the air as a sophomore in 2018.
But Guyer is not the only team in the area with talent in the trenches.
We continue our series breaking down the top Denton-area returners from each position. Here's a rundown of notable returners along the offensive line:
Gabe Blair, junior, Guyer
Chet Beach, senior, Guyer



All-district selections a year ago, Blair and Beach anchor a formidable offensive line for the Wildcats. The duo helped pave the way for running back Kaedric Cobbs to rush for 1,487 yards and 19 touchdowns. Blair and Beach were vital in keeping Stowers upright, as the A&M commit threw for 1,563 yards and 13 touchdowns. With nine starters back on the offensive side of the ball, expectations surrounding Guyer's explosive attack are high. For the Wildcats to live up to those expectations, it will all start up front with Blair and Beach.
Erick Cade, junior, Braswell



An imposing figure at 6-5 and 313 pounds, Cade holds offers from nine Division I FBS schools, including Texas, Texas A&M, Texas Tech, Baylor and SMU, according to 247Sports. An athletic and mobile tackle, Cade's ability to set the edge is vital for the Bengals in establishing their ground game. The junior is one of six returning starters for Braswell's offense, as the Bengals aim for their first postseason berth.
Tomas Hernandez, senior, Ryan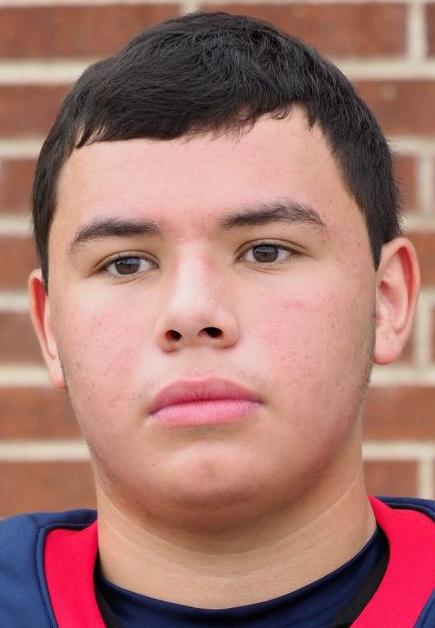 Hernandez was one of the main reasons Ryan's running back duo of Emani Bailey and Ke'ori Hicks combined to rush for 1,995 yards and 21 touchdowns last season. The Raiders' high-octane offense lit up the scoreboard to the tune of 43.9 points per game, and Ryan's offensive line was the driving force. Hernandez is one of seven returners on offense and will be back to shore up the line. The District 4-5A (Division I) first-team selection will be joined by a talented cast of characters in Bailey, Hicks, quarterback Seth Henigan, Drew Sanders and Billy Bowman Jr., setting the stage for what could be the Raiders' best team yet.
Jack Tucker and Caden Reeves, juniors, Argyle



Argyle's ability to run the ball effectively is one of the many reasons the Eagles often find themselves playing into December. With only five starters back on offense, Jack Tucker and Caden Reeves will undoubtedly be leaned upon to keep Argyle's dominant offense rolling. Tucker, whose stock has risen dramatically over the last few months, holds offers from Baylor, Texas Tech and Boston College. Tucker and Reeves will be back for their junior campaigns, along with quarterback Bo Hogeboom and running back Tito Byce. The Eagles have some roster turnover, but there are enough pieces in place for an offense that averaged 483.7 yards to be dangerous once again.
Andy Buttrell, senior, Liberty Christian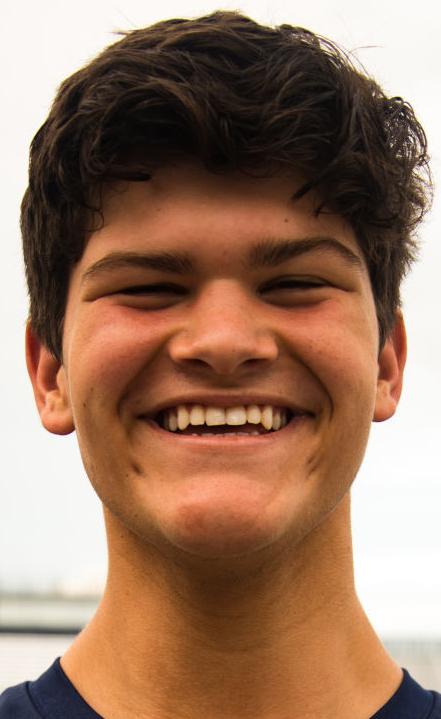 The TAPPS Division I District 1 first-team selection was a safety net for first-year quarterback Daniel Greek. Buttrell's versatility in the pass and run games allowed the Warriors to average 360 yards and 34.8 points per game. The 6-5, 298-pound tackle holds offers from Air Force, Nevada, Rhode Island and Southern Mississippi, according to 247Sports. Entering his final season, Buttrell will try to help Liberty build on a 2018 season in which the Warriors advanced to the third round of the playoffs.