With the likes of five-star recruit and Alabama commit Drew Sanders playing your position, it should be almost impossible to stand out as one of the best linebackers in the Denton area.
But that's exactly what Argyle's Chase Petter did last year. In his senior campaign, Petter compiled a staggering line of 144 tackles, 24 tackles for loss and a whopping 12 sacks.
With Petter gone, Sanders undoubtedly rises to the top of the Denton linebacker class. But there are plenty of other talented linebackers aside from Sanders who will be back this fall.
We continue our series breaking down the top statistical returners in the Denton area today with linebackers. Here's a rundown of notable returners:
Drew Sanders, senior, Ryan
For one of the most explosive players not only in the Denton area, but the entire state, the only difficult part about placing Sanders on a list in this series was choosing which position group to put him with. The 6-5, 230-pound Alabama commit played on both sides of the ball in 2018 and was effective at each position. Defensively, Sanders recorded 103 tackles, eight tackles for loss, six sacks and two blocked kicks. He also intercepted three passes — two of which he returned for touchdowns. Sanders is a menace anywhere on the field, but at linebacker, the 2018 Denton Record-Chronicle all-area MVP truly shines.
Jonathan Jones, senior, Guyer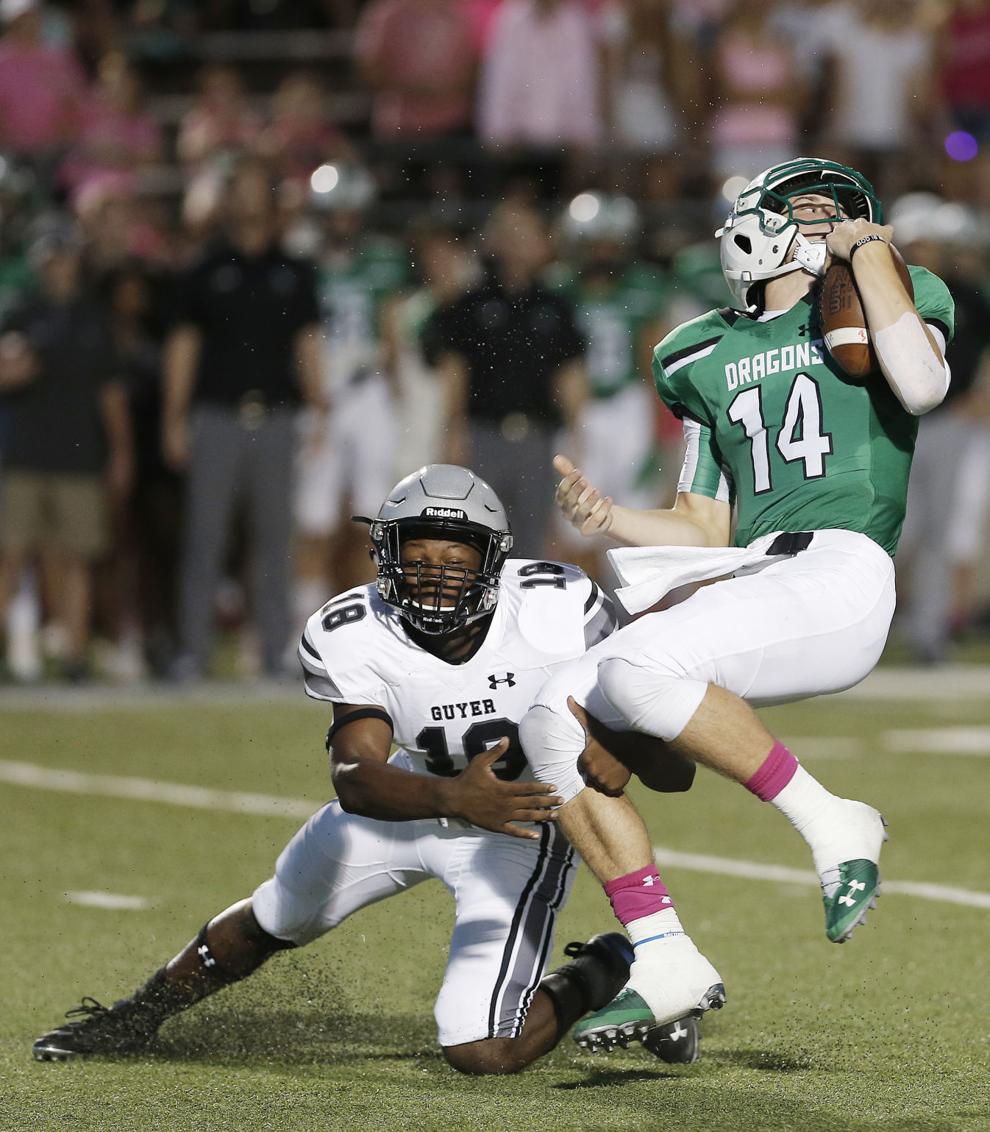 Despite missing some time due to injury last year, Jones still racked up 84 tackles and intercepted a pass. On a Guyer defense that features Division I talent, Jones is a key cog. The 5-9, 180-pound linebacker runs a 4.5 40-yard dash and uses that speed to his advantage. Jones has a quick first step, a nose for the ball and a knack for disrupting plays. He, along with Oklahoma State commit Grant Mahon and star defensive back Deuce Harmon are back to shore up the Wildcats' defense this fall.
Jose Noyola, senior, Aubrey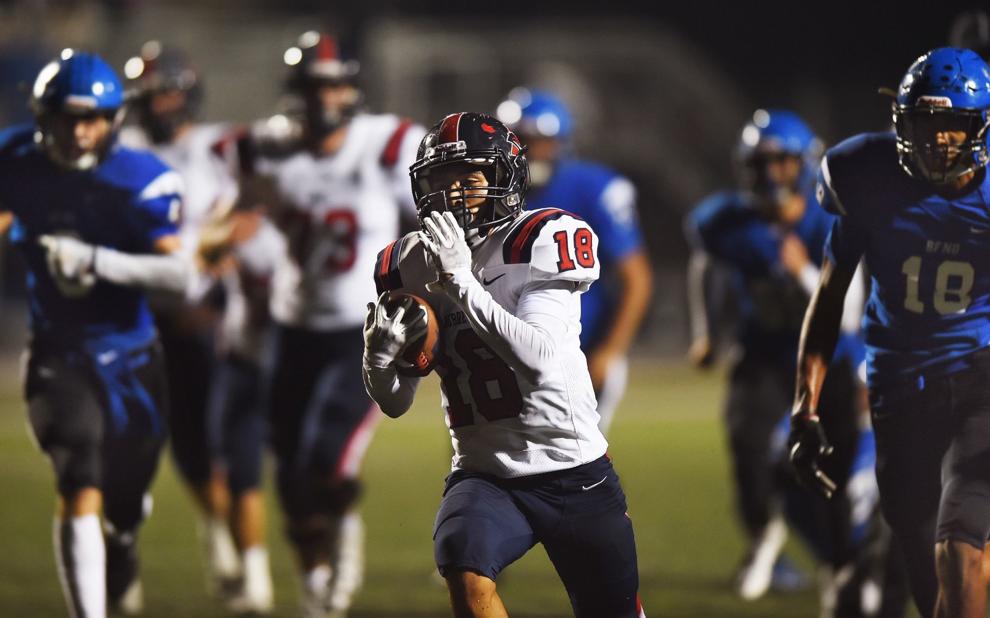 Dave Campbell's Texas Football's preseason defensive MVP pick for District 3-4A (Division II), Noyola led the Chaparrals with 105 tackles last season. Noyola also made eight tackles for loss, helping Aubrey to its fourth straight playoff appearance. For his efforts, Noyola was named to the 3-4A (Division II) second team in 2018. He will be back for his senior campaign, as the Chaparrals try to make it five consecutive trips to the postseason.
Connor Lynch, senior, Pilot Point
Lynch made his living patrolling the middle of the field in Danny David's defense last year, helping Pilot Point reach the playoffs for the second straight season. The Bearcats posted a 7-4 record, including a 4-2 mark in the highly competitive District 4-3A (Division I) in 2018. Lynch made a team-high 102 tackles, eight tackles for loss and was named to the 4-3A (Division I) first team, as well as the DRC all-area first team.
Ahmad Terry, senior, Ryan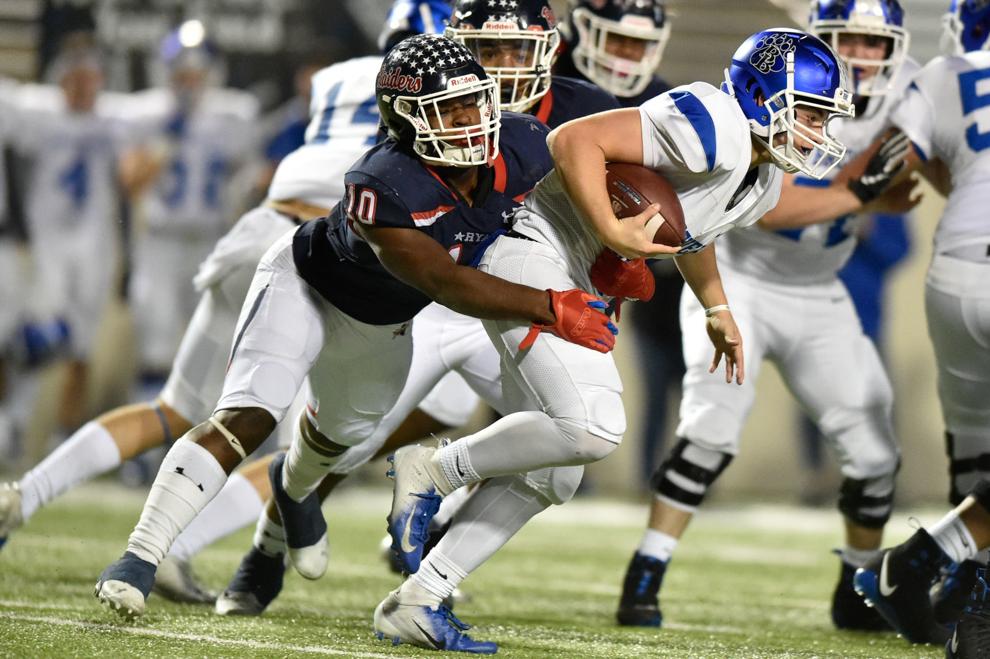 A two-year starter, Terry tied Sanders for tackles with 103 last season, which is impressive considering what a force his teammate is. Together, Terry and Sanders created a formidable 1-2 punch for the Raiders at linebacker, as the duo combined for 206 tackles and four interceptions. The 2018 District 4-5A (Division I) first-team selection excels at making tackles around the line of scrimmage and in space. Terry also recovered two fumbles and forced another, earning first team honors on the DRC all-area team last year. Terry returns for his final season in a Raiders uniform and will play a pivotal role as Ryan chases a state title.