SANGER — After a search that lasted a little more than a month, Sanger ISD officially introduced North Forney High School offensive coordinator Rocky Smart as its new head football coach at a school board meeting Friday morning.
Smart, who has 20 years of coaching experience, previously was head coach at Clyde, Seymour and Nazareth and has a career 89-41 record with 11 playoff wins.
"I'm extremely excited to be Sanger's next head football coach," Smart said. "I did a lot of research through the interview process, and I'm extremely excited to be a part of that community and that school district. I'm looking forward to sharing my vision with them and getting the process started that will ensure some success."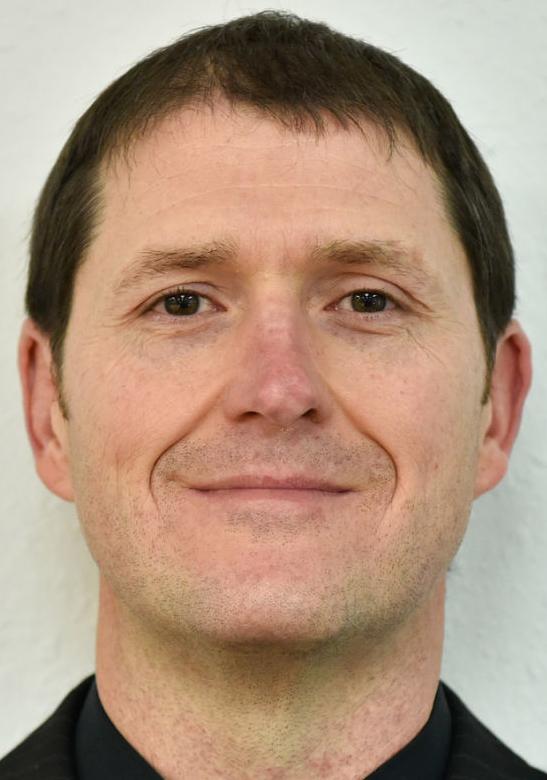 Smart replaces former Sanger coach Cole Ford, who resigned in December after two seasons at the helm.
Ford took over for Chuck Galbreath, who now is the Indians' athletic director, in 2017 and led the team to the playoffs in his first season before struggling to an 0-10 record in 2018.
Ford accepted a position on staff at Class 6A Richardson in January, and the head coaching position officially was posted on the Sanger ISD website Jan. 8. Galbreath said a committee of five people interviewed eight applicants before narrowing the list to two finalists.
Smart's experience as a head coach and proven ability to build programs from the ground up was a key part of the decision to tab him as Ford's successor.
"When we were looking at our candidates, we were looking for a man of high character, a man who would continue to focus on character development with our kids and a person who would be a great role model for our program," Galbreath said. "That's what we saw first [in Smart].
"Secondly, he has a successful head coaching record and a lot of experience. That was really important for us. The program is not in the position we want it to be, and we felt like we needed a seasoned coach who had success and also had success in places where the team was down when he got there. He's proven that he can bring a program back and get it where it needs to be in terms of winning."
In Smart's last stop as a head coach at Clyde, he led the Bulldogs to the playoffs in five of six seasons. Clyde went 5-5 in 2012, 8-4 in 2013, 5-6 in 2014, 8-3 in 2015, 9-2 in 2016 and 6-5 in 2017.
Smart was at Seymour from 2009-2012, posting a 27-11 record with one district championship, and he went 21-5 with two district titles at Nazareth from 2007-2009.
Before taking his first head coaching job in 2007, Smart spent time as an assistant at Irving MacArthur, Saginaw Boswell, Highland Park, Jacksboro and Navasota.
Smart left Clyde after the 2017 season to pursue an opportunity as the offensive coordinator at North Forney under coach Randy Jackson. Although he doesn't have any direct ties to Sanger, his daughter — Ashlynn Smart — attends North Texas and is a sophomore member of the Mean Green track and field team.
"It wasn't my intent to go to North Forney just for one year, but with Sanger opening, it was too good of an opportunity to pass up," Smart said. "I'm excited to apply the culture building I've learned with Coach Jackson over the last year — I feel like I did a great job building culture in the past too, but iron sharpens iron. The opportunity to be learn from him and build my skills will really benefit the kids in Sanger."
Sanger has posted losing seasons in back-to-back years and is coming off a winless campaign, but Smart is confident the Indians will be able to turn things around quickly. The team has won at least nine games four times since 2010 and has traditionally been a competitive program.
Sanger's last playoff win came under Galbreath in 2015, when the Indians defeated Springtown 55-36.
"I'm going to focus on our mindset," Smart said. "That sounds so simple, but that makes all the difference. How you think about yourself, how you think about the way you play and the way you approach it changes so much. That's going to be kind of the X-factor when it comes to getting back to the success Sanger has had in the recent past."
Smart will be joined in Sanger by his wife, Monica Smart, and his son, Rylan Smart, who will be a sophomore in the fall.
"It will be important for me to evaluate where we are as fast as possible," Rocky Smart said. "I'm going to stress to the kids that it will be an inch-by-inch process. The way you get there is through the weight room, track and outworking your opponent. We're going to worry about being the best Sanger Indians we can be and improving 1 percent in everything we do every day."