North Texas coach Seth Littrell was a little vague after the Mean Green suffered a defensive meltdown at the hands of SMU earlier this month.
UNT coughed up 49 points in a loss to the Mustangs, just one week after giving up 31 in a win over Abilene Christian.
"We'll see," Littrell said when asked about changes he might make in the Mean Green's secondary in advance of a game at Cal.
That admission was the first hint for Makyle Sanders that the course of his career was about to change.
The junior safety had served as backup for most of his time at UNT while slowly developing his considerable physical talent. Sanders played extensively as a backup against SMU and saw some extra time in practice last week before Littrell threw him into the fire in the Mean Green's loss to the Bears.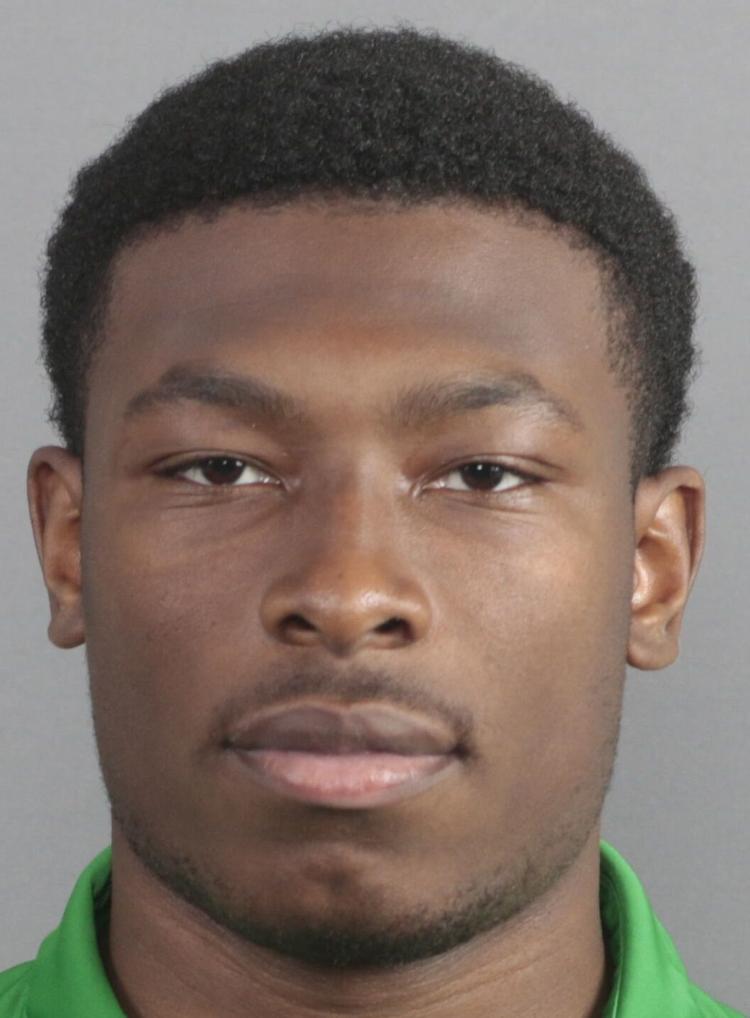 The way that game unfolded was a positive sign, both for Sanders and the Mean Green's defense.
UNT fell 23-17 but allowed just a field goal in the final three quarters and had a chance to win the game late. Sanders played a key role while finishing with four tackles and breaking up a pass in his first start at nickel, one of the three safety spots in UNT's 3-3-5 scheme.
"It went pretty well," Sanders said. "I adjusted and had fun. I thought I played pretty well.
"I enjoy games like that going against a Power Five team, but I was a little nervous."
UNT's coaches, as well as the players on the defensive side of the ball, liked the way Sanders overcame those nerves and contributed. That performance is a big reason Sanders is expected to start at the nickel spot again on Saturday when the Mean Green take on UTSA in their Conference USA opener at Apogee Stadium.
UNT entered the season as the favorite to win the C-USA West Division title despite losing several of its top defensive players to graduation.
Rebuilding has been a challenge for the Mean Green, who are hoping their performance against Cal was a turning point. The Bears managed just 278 yards of offense against the Mean Green.
"We just executed well," UNT defensive coordinator Troy Reffett said. "Everyone has a job to do on every single play. That is what it boiled down to. We had very few mental errors and incorrect gap fits, which allowed us to take care of the run game. It was nothing special. The guys on the field did their jobs."
Linebacker KD Davis finished with 13 tackles, while defensive tackle Dion Novil posted three tackles for loss.
When it came to being efficient, though, few of UNT's players were as effective as Sanders.
UNT grades defensive players on their how effective they are in making plays that are theirs to make.
Sanders had four opportunities and made the play each time.
"It's rare to grade out perfectly," Reffett said. "Every play that he was required to make, he made it. If you do that defensively, you are going to be pretty good."
UNT staff always felt like it got a steal when it signed Sanders. He wasn't the most highly recruited or rated player the Mean Green have landed in recent years.
What Sanders had was the size at 6-0 and 205 pounds and the talent to develop into a standout defensive back.
"Makyle is long, athletic and has good speed," Littrell said. "He's also a very physical player."
Sanders felt like he started to turn a corner and capitalize on his potential in the offseason.
"I learned what I needed to do in the fall and adjusted to the defense," Sanders said. "It was tough. You have to be mature and adjust to the speed of the game.
"I have really matured on the field."
Reffett saw Sanders coming on over the last few weeks and took note when he posted three tackles and recovered a fumble in UNT's loss to SMU.
Reffett decided to elevate Sanders to the starting lineup at nickel a short time later.
"Makyle has been making plays in practice and is a really intelligent kid," Reffett said. "He can play any of the three safety spots. We felt like he earned the right to go out there and play that position. He responded well."
That was no surprise to Khairi Muhammad, who starts at one of the other safety spots.
"I saw what I expected to see from Makyle," Muhammad said. "He was just waiting for his time. He went out there and did what he needed to do to help the team. He's a veteran in my eyes."
Sanders didn't have many opportunities show what he could do up until the last couple of weeks. He started one game last season in place of Taylor Robinson and began the year as Muhammad's backup.
Sanders could see his chance to start might be coming in the days leading up to UNT's game at Cal.
"I knew during the week that I could start since I was working with the ones and twos," Sanders said. "Wherever I can help, that is where I want to be."
Sanders had gained the trust of UNT's coaches by that point.
"He's very diligent and meticulous," Reffett said. "He comes in extra to watch film, meet with the coaches and make sure he understands what he is doing. I trust him. That is huge when you start talking about changing positions or letting guys play."
Reffett asked Sanders to switch spots and play a key role last week. Both were pleased with the results.
"We were all locked in together and were talking," Sanders said of UNT's defense. "We executed better this week than we did last week."
Sanders was part of that effort, one the Mean Green hope is a sign of what is to come from their safety, and their defense as a whole.