When former Ryan running back and current North Texas standout Tyreke Davis graduated in 2017, the Raider coaching staff was grinning from ear to ear. That wasn't a knock against Davis, who was not only a leader but arguably one of the better athletes for a Ryan program still among the Class 5A elite.
But when you have a player the caliber of Emani Bailey up next, there's not much to worry about.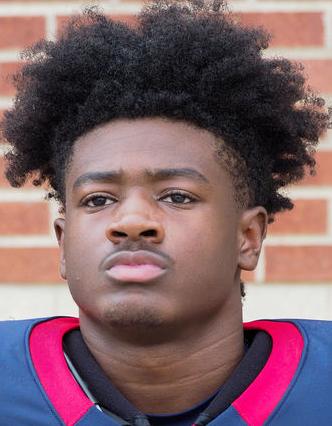 Bailey, then a sophomore, was immediately anointed Ryan's starting running back, and all he did over the next two seasons was amass 2,528 rushing yards and 29 touchdowns. That includes last year's 1,284 yards and 14 scores — when he was sharing the load with Ke'ori Hicks and several other players.
Ryan went 14-1 both seasons, losing to eventual champ Highland Park in the state semifinals.
At 5-9 and 200 pounds, Bailey is one of the top returning 5A ball carriers entering his senior season and plans on lifting Ryan to that elusive championship. In the meantime, he knocked one important item off his summer to-do list, as he announced Friday via Twitter that he has committed to Louisiana-Lafayette.
"I just needed one conversation with them, and between me and my parents, we all feel strongly about this. It's the right move," Bailey said. "It's a dream come true. I've been wanting to play college football since I was a little boy. The goal is to get to the NFL, and I'm getting closer and closer. I'm going to keep working hard until I get there.
"[The Ragin' Cajuns] don't just want me there — they want me there to play and be a leader."
ULL was Bailey's lone Division I FBS offer. Once Ragin' Cajuns coach Billy Napier's staff extended an offer this week, Bailey was sold.
"I went up there and did a personal workout with the running backs coach and head coach last weekend, and they said they loved that my footwork and speed stayed the same from what they saw on tape," Bailey said.
What Napier and his staff saw was a back who was durable and could carry any load that was put on him. Unlike the man he replaced, who was a force on both sides of the ball, Bailey only had to focus on playing running back. He had 179 carries as a sophomore and 170 last year, when he was named the District 4-5A (Division I) offensive MVP.
His junior year was pivotal, considering Ryan was reshuffling the deck offensively with star quarterback Spencer Sanders lost to graduation. Bailey never missed a start en route to finishing as the team's leading rusher despite sharing the load with the likes of Hicks and Drew Sanders.
No matter what his role is this season or who shares carries with him, Bailey says his latest commitment will allow him to focus on what matters most — winning a title and going out on top with his teammates.
"This is my senior season, and I want to show out with everyone — we want to have a different look at the end of the season by finishing strong," Bailey said. "I feel 100%. I'm ready to rock and roll."