Heading into spring break, Ryan junior quarterback Seth Henigan had mapped out what he thought was a bulletproof schedule for most of his recruiting trips.
First on the docket were unofficial visits to Arizona and San Diego State during the week off. From there, he had at least three visits set in stone with Houston, Memphis and Nevada — all before the end of the month.
For a Division I recruit who is still undecided on where he might land, Henigan was taking these and any future visits seriously.
"I was thinking that after those visits, I would have had some sort of ranking in place, and then I would have gone on my officials to a couple of places and decided," he said. Henigan has eight Division I offers now, with the most recent coming from Harvard. "But now everything is pushed back. I'm still pretty much wide open."
Henigan only got two of those visits in and is one of a slew of Division I-level athletes in Denton County who has had to put the rest of their recruiting activities on hold because of the COVID-19 pandemic.
Three athletes in particular — Henigan, Guyer's Deuce Harmon and Argyle's Jack Tucker — have more than 40 offers between them. But even that trio barely scratches the surface when it comes to the number of athletes and teammates who are also stuck in limbo.
The coronavirus has led to the cancellation of all NCAA winter and spring championships as well as the suspension of both on-campus and off-campus recruiting. High schools are also at risk for missing out on spring practices, which is when most recruiters are onsite to evaluate key talent.
A temporary recruiting dead period for all sports goes through April 15.
"We are all blessed with the opportunity to visit these places [and play at the next level]," Henigan said. "For it to be pushed back, a lot of people are bothered by it. But at the end of the day, we'll still get our visits in."
The question is when, and what will everything look like when all returns to normal?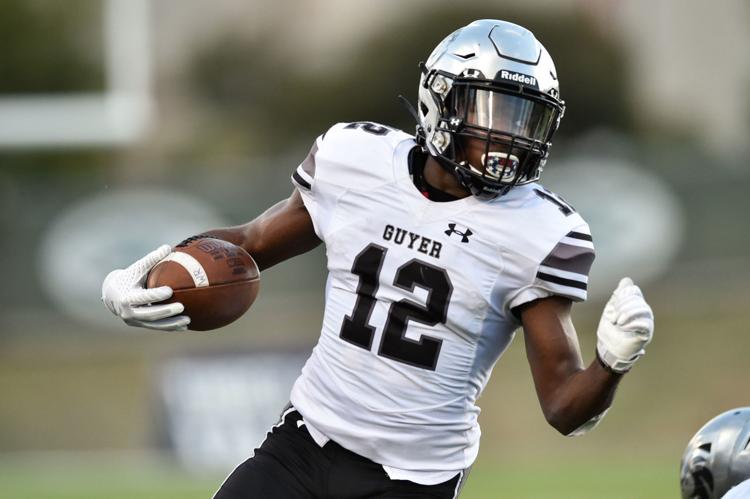 Harmon, who has 21 offers and is a four-star prospect according to 247Sports, doesn't know the answer to that. He had a visit scheduled to Notre Dame on April 3-5 but was forced to cancel it.
The Wildcats' cornerback had hoped to commit over the summer, but now, he will likely have to push his commitment back.
"I haven't talked to [Notre Dame] about rescheduling another [visit] because we don't know when all this coronavirus stuff is going to end," Harmon said. "I'm handling it well and just trying to be patient. I'm in no rush."
In addition to Notre Dame, Harmon also wanted to visit Mississippi State, Oregon and USC — all schools he has offers from.
But with NCAA recruiting temporarily on hold, Harmon said the biggest challenge has been not getting to see schools he is interested in. To compensate, college coaches have increased their communication with Harmon.
"They're actually texting me more," Harmon said. "Since I can't come, they're sending me videos of the campus if I haven't been there before. They're doing everything they can to show me the campus and how it is."
As local schools, gyms and training facilities remain shuttered due to COVID-19, staying in shape has also been an obstacle.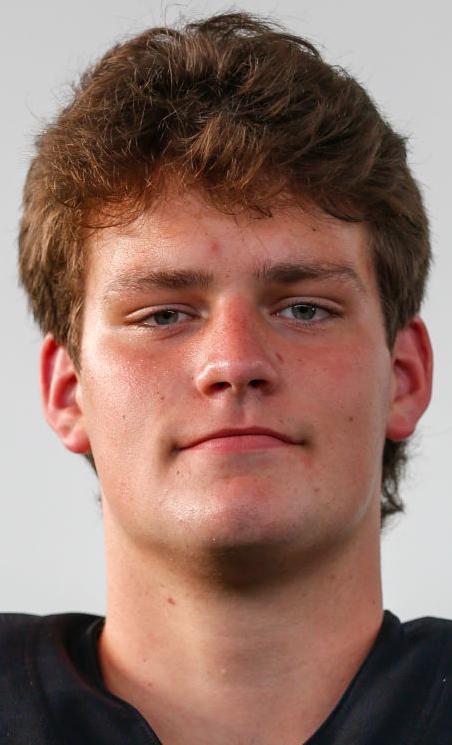 Tucker, a three-star offensive lineman according to 247Sports with offers from SEC, Big 12 and Pac-12 schools, has resorted to running in his neighborhood and lifting what weights he can at home. Henigan was also seen in a video on Twitter doing footwork drills at a local park.
"It's all so different," Tucker said, "Nothing like this has ever happened before, so really, I'm just going through it. [The coronavirus] impact has been on my day-to-day training. I still work out at my house, but it isn't the same as at school with a trainer."
Like Harmon and Henigan, Tucker was also forced to cancel visits to schools. His unofficial visit to Purdue was canceled the day before he was scheduled to get there, and he has also had to reschedule visits to Baylor and Texas Tech.
As the remainder of the spring sports season hangs in the balance, no one knows when they will be able to get back on the field or practice again.
Denton County is currently under a stay-at-home order through at least next Wednesday to limit the spread of coronavirus. Denton ISD, along with every other local school district, will remain closed through April 19.
The last few weeks have been unprecedented, and none of these athletes imagined their world would be turned upside down.
"I didn't know it was going to be this bad," Harmon said. "I knew some things were going to change, but I thought they would just keep us out of school for a little while. I didn't know it would be this bad to where we can't even go out and do anything."