Nick Harvey has seen a little bit of everything during his long and winding journey in college football.
Harvey started out at Texas A&M and also played at South Carolina before becoming one of two graduate transfer defensive backs to land at North Texas in the offseason.
UNT added Harvey and Arizona State transfer Dominique Harrison in the hope that they could bolster a revamped secondary.
The plan appears to be paying off, both for UNT and its two summer additions, as the Mean Green prepare to enter game-week preparations for their season-opener on Saturday against Abilene Christian at Apogee Stadium.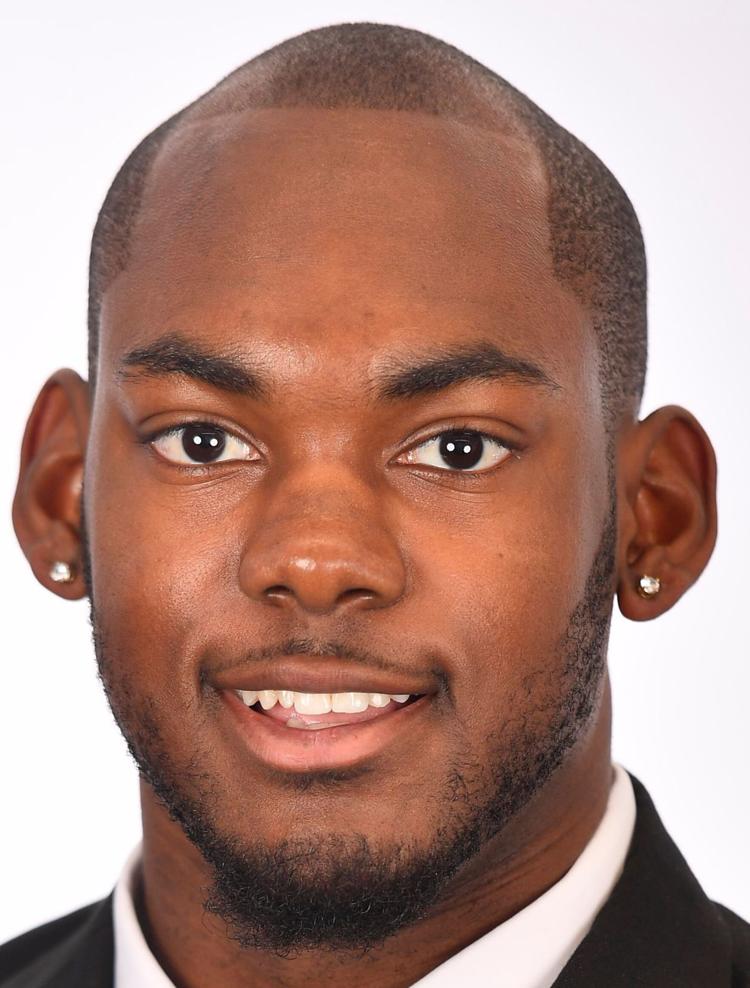 "It's been a fun journey," Harvey said. "I have gotten to see the world a little bit. I had never been to South Carolina before playing there. It was cool. I loved the environment, fan base, coaches and players. It was a good experience, but coming home was the best move for me."
Harvey is from Lancaster and has a lot in common with Harrison, another Texas native who is aiming to finish on a high note at UNT. Harrison is a Houston native who has played at Blinn College and Arizona State.
UNT entered fall practice back on Aug. 2 hoping both Harvey and Harrison would capitalize on the high-end talent that landed them roles at Power Five conference schools in one-and-done seasons with the Mean Green.
The early signs have been promising. Harvey is one of three players in contention to start at cornerback, where UNT lost both of its starters after last season. Harrison moved from cornerback to the nickel spot in the Mean Green's 3-3-5 scheme and is competing for playing time.
Harvey appears to be a lock to appear on the depth chart UNT is expected to release ahead of its season opener. Harrison is pushing for playing time.
"I'm learning the defense after moving to the nickel spot," Harrison said. "My speed and physicality will be an asset at that position. I can help shut down the run game and the pass game."
UNT's defense improved dramatically last season, thanks in part to solid play in the secondary. Cornerback Kemon Hall was a first-team All-Conference USA selection, while fellow cornerback Nate Brooks was a second-team pick.
Tyreke Davis started at nickel for most of last season but has moved to linebacker. UNT has both of its safeties back in Khairi Muhammad and Taylor Robinson, but still felt like it needed to upgrade its talent level in its secondary as it looks to build on a season in which it allowed 24.2 points per game, down from 35.0 in 2017.
Harvey and Harrison have helped UNT address those concerns.
"Nick and Dominique did a really good job of getting in during the summer, getting with [strength coach Zack] Womack, learning about our program and our culture," UNT head coach Seth Littrell said. "Both of them have talent, are extremely athletic and play at a high level. Now It's about getting comfortable with different calls. I am excited about those guys. They have picked it up well and added competition."
The nature of that competition has made an impression on Harvey.
"There isn't a drop-off from where I have been," Harvey said. "The players and receivers are top-notch. I still am seeing the competition I need to get to the next level."
Hall signed a free agent contract with the Los Angeles Chargers, while Brooks is with the Arizona Cardinals.
The void both left and the path they blazed to the NFL helped UNT land Harvey and Harrison.
"North Texas had defensive backs go on to the next level and brought in guys who can do the same thing," Harrison said.
The opportunity to chase their dreams in their senior seasons at UNT is an opportunity both Harvey and Harrison are looking forward to.
"It was a good move to come back home close to family and friends," Harvey said. "It's a homecoming for me."
It's also a final chance both of UNT's summer additions are looking to capitalize on.
"I'm trying to write a good final chapter," Harvey said. "I'm confident that it will be a good one to end my college career."