Deion Hair-Griffin heard for years that he ought to be an impact player when it comes to returning kickoffs.
The North Texas junior seemed to have the perfect combination of speed and quickness.
What he didn't have — at least not until recently — was an opportunity to show what he could do.
That chance finally arrived this season, when Hair-Griffin emerged as an impact player in the return game for the Mean Green.
The former Arlington Heights standout returned a kickoff 96 yards for a touchdown in UNT's season-opening win over Abilene Christian, set up the Mean Green's game-winning field goal against Middle Tennessee with a 50-yard dash and returned a kickoff 71 yards last week in a win over UTEP.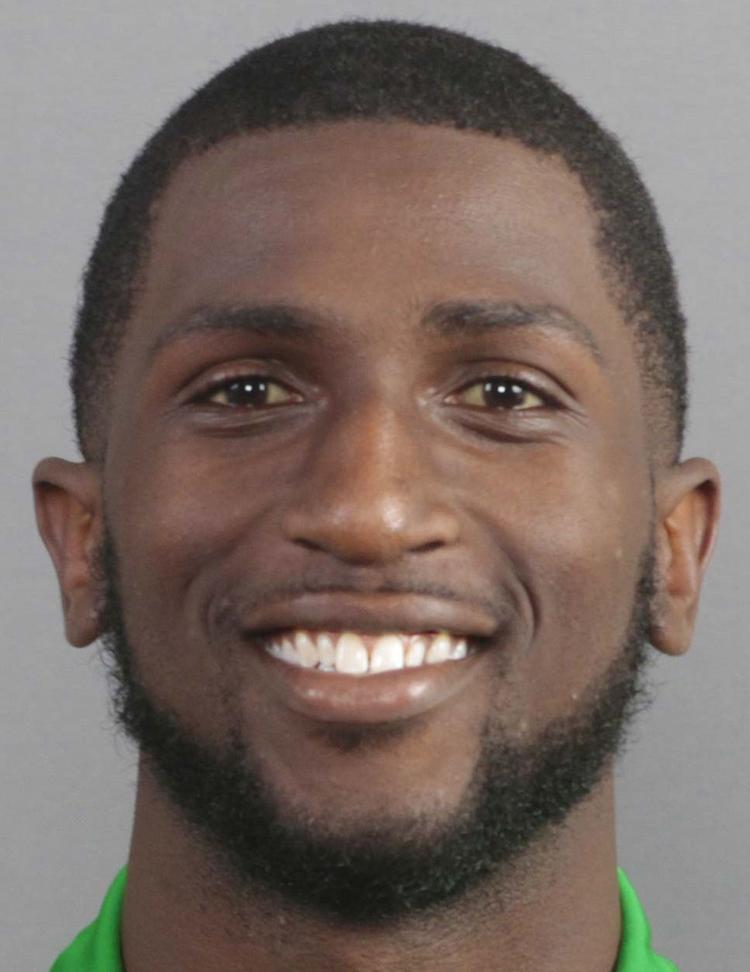 UNT (4-5, 3-2 Conference USA) will need Hair-Griffin to be at his best again Saturday when the Mean Green travel to Louisiana Tech for a game against the front-running Bulldogs.
Louisiana Tech (7-1) has won seven straight and is threatening to run away with C-USA's West Division after starting 4-0.
"Special teams are going to be key this week," UNT coach Seth Littrell said. "Any time you are on the road, you had better bring you're A-game on special teams and play great on defense. We want our special teams to be a weapon."
Hair-Griffin has played a key role in making sure UNT excels on special teams after emerging as the Mean Green's primary kick returner late in the season. He split the role with running back DeAndre Torrey through the early part of the year before Torrey went down with an undisclosed injury.
Hair-Griffin is averaging a whopping 44.4 yards per kickoff returns. He would lead C-USA in kick return average by a significant margin if he qualified for the league leaders.
Players need to average 1.3 returns per game to qualify. Griffin has 10 returns in nine games, leaving him short. Southern Miss receiver Jaylond Adams leads the league at 30.8 yards per return.
Hair-Griffin has also contributed as a wide receiver. He has caught seven passes for 70 yards while emerging as a team leader.
Fellow wide receiver Jaelon Darden described Hair-Griffin as an old soul.
"Deion is laid back and is an old-school guy," Darden said. "He's very chill and more mature than most cats."
While being a calming presence is an important role for Hair-Griffin in a room full of excitable receivers, it's the contributions he makes in the return game he is most proud of.
"I feel like I'm making an impact," Hair-Griffin said. "Our whole special teams unit is."
UNT's coaches were determined to develop Hair-Griffin into a weapon in the kicking game ever since he arrived on campus.
The challenge was in helping him find a comfort zone with the job. Hair-Griffin played quarterback at Arlington Heights. There was no way his high school coaches were going to risk exposing him to injury on special teams.
UNT's coaches had to teach Hair-Griffin the finer points of the job when he arrived on campus.
"They have been trying to get me back there since I got here," Hair-Griffin said. "I struggled with it as a freshman but had some great coaches who helped me gain confidence that I can be a weapon."
Hair-Griffin credited current UNT running backs coach Patrick Cobbs and Tashard Choice, who served in that capacity previously, for helping him develop.
"I struggled at first with catching the ball," Hair-Griffin said. "I had to go back there with confidence."
Hair-Griffin gained that confidence after his biggest return of the season in a close game against Middle Tennessee.
The Blue Raiders drove 79 yards after taking over with 1:42 left and tied the game at 30-30 on a 6-yard run by quarterback Chase Cunningham. The game looked like it was headed to overtime before MTSU kicked the ball to Hair-Griffin, who returned it 50 yards to the MTSU 44-yard line.
UNT had just 28 seconds to work with and needed just three plays to move into position for Ethan Mooney to knock in a chip shot 22-yard field goal for the win.
"That return was big for me," Hair-Griffin said. "It helped with my confidence and let me know I have a role on the team."