There's a whiteboard on the wall of Guyer coach John Walsh's office, littered with Expo marker smudges and diagrams from past and current gameplans.
But this week, in bright blue, there is a sequence of numbers cascading down the left side of the board. To the naked eye, it might not appear to be much.
To everyone inside Guyer's locker room, however, the numbers are the key to Saturday's Class 6A Division II semifinal against Spring Westfield.
"What you need to know about Westfield," Walsh begins, pointing to the numbers, "is on my board right there. That's all 14 games and how many points were scored against them."
Suddenly, the numbers all start to make sense.
And they speak for themselves.
Westfield is giving up just 9.8 points per game. The Mustangs have pitched four shutouts this year, but as Walsh noted, the damage could have been much worse if they had played their starters for all four quarters.
"Those games where they gave up [seven points or less] were at the end of the game against their second string," Walsh said. "So, they've really pitched nine shutouts. That's like legendary defensive numbers in the state of Texas. They're good on defense."
Westfield's staunch defense has already drawn comparisons to San Antonio Brennan's 2013 team, which Guyer beat 31-14 to claim its most recent state title. Brennan entered that championship bout giving up just 5.7 points per game, numbers that were immediately compared to Daingerfield's 1983 squad.
That team cruised to an undefeated Class 3A title, giving up just eight points all season. To this day, that Tigers defense is still widely regarded as the best in the history of Texas high school football.
Walsh didn't quite put Westfield in the same category as Daingerfield, but he said the Mustangs are dangerous in their own right.
"Speed, size — they have the perfect storm for a defense," Walsh said. "Their defensive line is as good as we've seen. They are loaded up. And they are one of the best defensive teams in the state."
Guyer's prolific offense will duke it out with Westfield's stingy defense at 1 p.m. Saturday at Sheldon ISD's Panther Stadium in Houston. The winner will advance to the 6A Division II championship Saturday, Dec. 21, at AT&T Stadium.
Despite being up against the best defense the Wildcats have seen this year, Walsh said he doesn't plan on changing anything. He intends to keep doing what has worked all season and gotten Guyer to this point.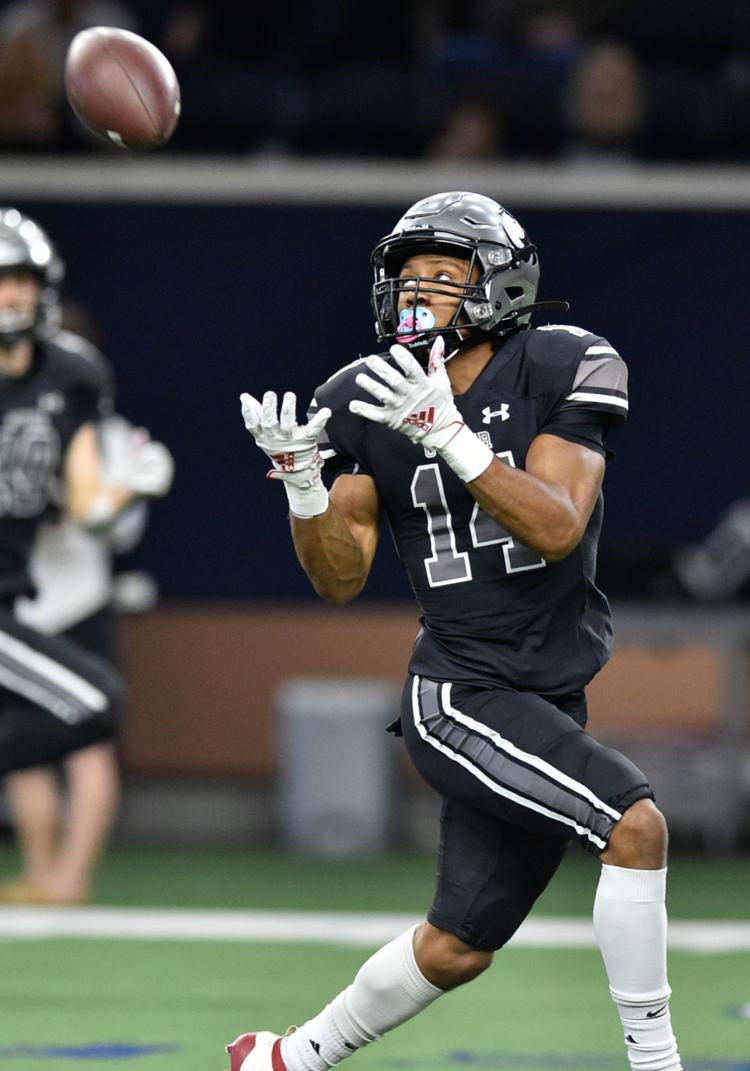 "When you face a defense like this with their gaudy numbers, we're going to stay who we are," Walsh said. "Because last time I checked, we average [46.8] points a game through 14 games. We average [46.8 points] and they're only giving up [9.8 points]. And I don't plan on meeting in the middle."
Guyer has scored more than 30 points in every game this season. The Wildcats are averaging 47.5 points per game in the playoffs.
Westfield has not given up more than 28 points in a game this year, and that total came last week in a 38-28 win over Dallas Jesuit in the region final. The Mustangs' only loss of the year came to defending 6A Division I champion Galena Park North Shore in Week 3.
"It's really a great matchup, especially if you're a fan," Walsh said. "They're a physical ballclub. We're a physical ballclub. They hang their hat on some serious defense. We hang our hat on some serious rushing offense. It's going to be a great spectator ballgame."
The winner of Saturday's game will meet the winner of Austin Westlake and Katy Taylor in the title game. Guyer has not advanced to a championship game since winning it all in 2013.
"When you get to Round 5, and the state title game, [everyone] is good," Walsh said. "It's just about who is executing the details well, and not just from an average eye perspective. I thought our defense executed really well [against Amarillo Tascosa]. I'm just really excited about where we're at right now. I think our best football is ahead of us."