There was never much doubt who was getting the ball for Guyer in clutch situations this season.
Whether it was first down or fourth down, long yardage or short yardage, the Wildcats were going to let Kaedric Cobbs go to work. Opposing teams knew it, too — and they still couldn't stop him.
Cobbs ran for more than 100 yards in all 16 games, totaling 2,641 yards and 42 touchdowns on the year. Even in the Class 6A Division II title game without quarterback Eli Stowers, Cobbs still put up huge numbers.
Against loaded boxes and an Austin Westlake defense keying on him, Cobbs still rushed for 162 yards on 28 carries, flashing his unmatched dominance one final time.
And for that reason, Cobbs is the Denton Record-Chronicle's All-Area Co-MVP, sharing the award with Ryan's All-American and Alabama signee Drew Sanders.
"Obviously, I would have liked to have won state, but I'm very grateful that I gained some recognition around the state," said Cobbs of the award. "That's what this year was kind of about for me. That was my personal goal, to gain some respect from people around the state and put my name out there as the best running back in the state."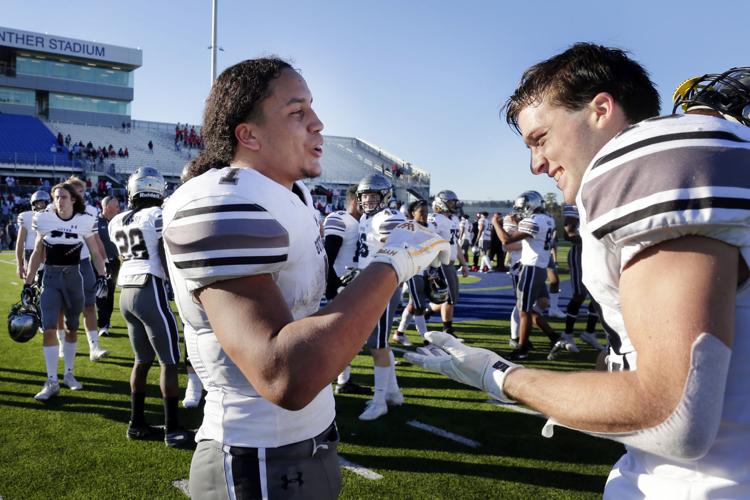 Suffice it to say, Cobbs did that and more.
The senior was hands down the most productive running back in Texas, flashing a rare combination of size, power and agility. Cobbs led 6A in rushing yards and accounted for 33.6% of Guyer's total offense.
The Wildcats racked up 7,858 total yards on the season. Cobbs was responsible for 2,641 of them.
For lack of a better term, he was borderline unstoppable the entire season. In addition to his staggering stats, Cobbs was also a 6A first-team all-state selection.
"It was a big thing for me that the coaches trusted me enough on third-and-6 or fourth-and-6 to run the ball," Cobbs said. "Not many people do that. But they trusted me to go pick up those yards and the first down."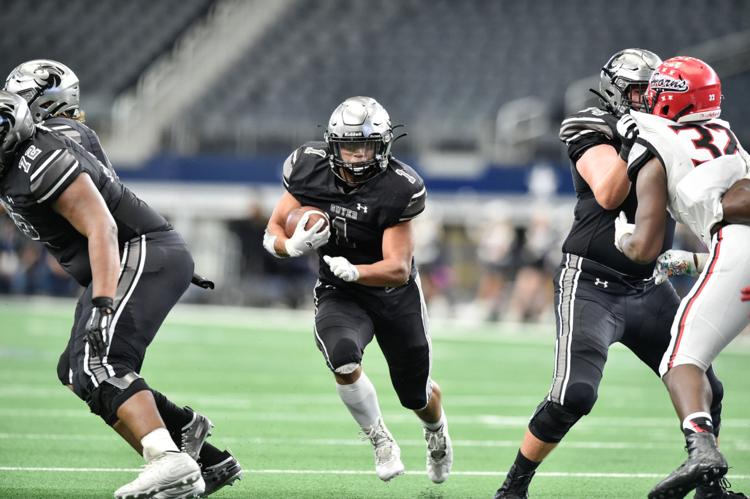 Cobbs averaged 8.7 yards per carry and 165.1 yards per game and was perhaps most effective in crunch time. During Guyer's run to the state final, Cobbs' hard-nosed running put teams away down the stretch as attrition set in.
Plainly, opposing defenses just got tired of tackling the 5-10, 209-pound bruising back — even in the championship game.
Despite Stowers being sidelined with an injury, Cobbs shouldered the load and did all he could to spur Guyer's shorthanded offense on.
"I still thought we had a good chance to win," Cobbs said. "I thought we were going to run the ball. I thought I was going to get like 50 carries, and I was prepared to do so. But honestly, I was sad because it's a childhood friend. I really wanted to win that game for [Stowers]."
Cobbs finished his three-year career at Guyer with 5,490 yards and 86 touchdowns on the ground. He will undoubtedly go down as one of the best running backs to slip on a black and silver jersey — this much Guyer coach John Walsh has admitted.
But for as much as the Wildcats will miss Cobbs, he'll miss them equally, if not more.
"There are so many guys I feel like I'm truly going to talk to after I graduate, and we're going to have a lifelong friendship," Cobbs said. "My time at Guyer, I've learned so much rather it be football-wise or life lessons from these coaches. This team is really like a family."