Throughout his recruiting process, Eli Stowers admits, he did his best to keep everything close to his chest.
With offers from 18 Division I FBS programs, Guyer's four-star quarterback had plenty to sift through and an important decision to make. On Tuesday night, he finally made it.
247Sports' No. 24 overall recruit in the state announced his commitment to Texas A&M on Twitter, joining forces with Aggies coach and former national champion Jimbo Fisher.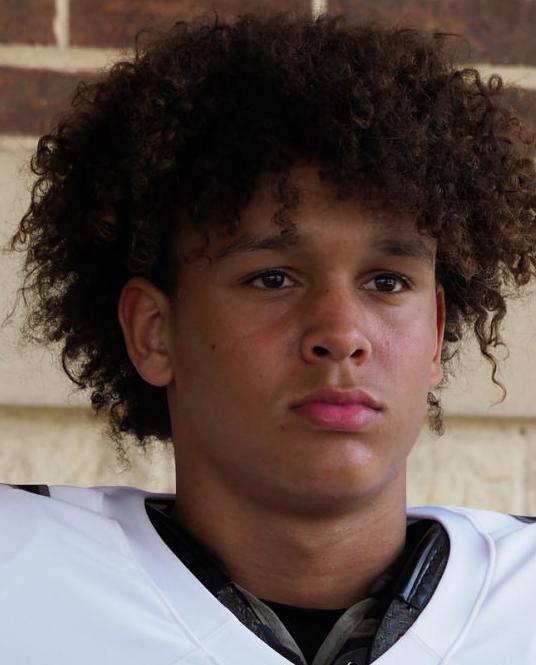 "I kind of, throughout my recruiting process, kept everything quiet," Stowers said. "I wanted this to be about me and my family. I tried to keep it in our household. When A&M offered me and I went on my first visit, I kind of fell in love with it from the beginning."
Stowers said his final decision was between A&M and defending national champion Clemson. He also held offers from Baylor, TCU, Florida State, Georgia and LSU, among others, according to 247Sports.
"Toward the end of my recruiting process, it came down to two schools — Clemson and A&M," Stowers said. "It's something I prayed about. I felt like today was the right time to make my decision to go to A&M."
The District 5-6A offensive newcomer of the year in 2018, Stowers burst onto the scene as a sophomore, accounting for 2,690 yards and 22 touchdowns. He threw for 1,571 yards and 13 scores through the air.
At 6-4 and 205 pounds, Stowers is an imposing figure with rare athleticism. He won the Class 6A state title in the high jump, clearing 6-10. He also played on Guyer's basketball team that reached the regional final before falling to eventual state champion Duncanville.
"It's rare you check all the boxes from that position, because that position is so demanding. Eli truly does check all the boxes," Guyer football coach John Walsh said. "I think what A&M and Jimbo Fisher see is a very accurate passer with a crazy amount of athletic talent at an excellent stature. He's very talented cerebrally. He's very smart, and at a young age it's like having a coach on the field."
Stowers is A&M's first pledge for the class of 2021. He said the opportunity to play for Fisher, who won a championship at FSU and has a pedigree of developing quarterbacks for the NFL, is an exciting prospect.
Jameis Winston, EJ Manuel, Christian Ponder, Matt Flynn and JaMarcus Russell are all Fisher products who went on to get drafted.
"Coach Fisher and coach [Darrell] Dickey showed us love every single time we went down there," Stowers said. "Obviously, their track record for coaching quarterbacks and putting them in the NFL is insane and second to none."
As for Stowers' tenure at Guyer, the quarterback will return for his junior campaign in August, along with 16 other starters from 2018. Guyer is No. 8 in Dave Campbell's Texas Football's 6A preseason rankings.
"The recruiting process is a blessing, receiving all this attention from schools, but sometimes it can start to be a little overwhelming, especially when you're a kid in high school and have other things like the upcoming season to worry about," Stowers said. "Being able to commit and stop worrying about the recruiting process so much is definitely a weight lifted off my shoulders, so I can focus on the season and winning a state championship this year."