For the second time this season — and fourth time in the past two years — Argyle and Stephenville will square off in a heavyweight bout that features two of the most tradition-laden programs in the state.
The Eagles and Yellowjackets meet at 7:30 p.m. Thursday night at Mansfield ISD's Newsom Stadium in the Class 4A Division I Region II area round. Argyle and Stephenville played in Week 1, with the Eagles coming away with a convincing 42-14 victory.
Now, nearly three months later, the two sides will be battling for their playoff lives.
"I think our kids have a very unique perspective on what it takes," Argyle coach Todd Rodgers said. "It's lose and go home. I think they're very motivated to win, and I think they understand the enormity of the situation and the magnitude of the game."
Argyle (11-0) and Stephenville (6-4) are no strangers to one another, having played three times since 2017. The Eagles won two of those contests, with their only loss coming in the 2017 region quarterfinals.
The Yellowjackets prevailed 31-28 in that game, as Argyle hooked a game-tying field goal wide right in the waning seconds. That game was also at Newsom Stadium.
While their familiarity with one another is evident, Rodgers said it also poses a unique challenge.
"You've kind of shown your hand," Rodgers said. "It's the equivalent of playing a card game, and they already know what cards you have. You never know what the next card is that will be dealt. It's a little bit like that, in regards to you're very unresponsive to anything you've seen on video.
"You know they're going to change what they're doing, you just don't know to what degree. It becomes a much greater challenge the second time to respond and get all the adjustments made quickly in the game to their new schemes."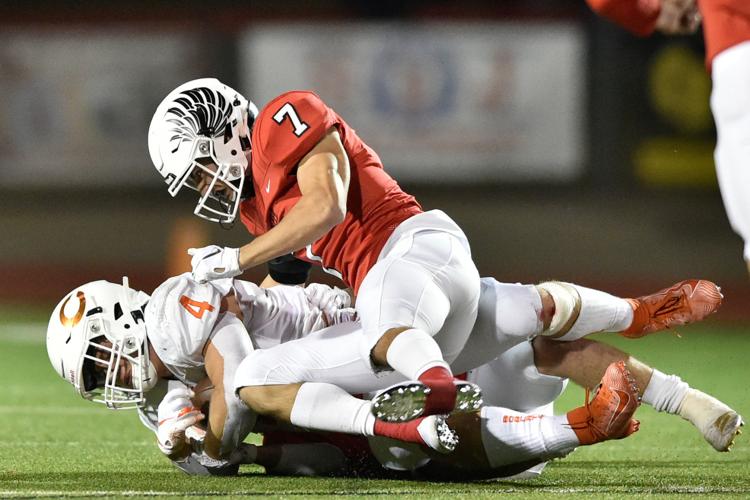 For Stephenville, its offensive scheme revolves around senior quarterback Kade Renfro. The 6-3 signal caller is committed to North Texas but received an offer from Florida State on Tuesday.
Renfro struggled in Week 1 against Argyle, completing only 28.6% of his passes for 77 yards, no touchdowns and two interceptions.
"I'm sure they're going to want to throw it around," Rodgers said. "Our greatest asset with our defense is being able to disrupt the timing of the offense. I think we have a good plan to do that, to get them out of sync so we can get a lead in the game, and hopefully, make their offense predictable."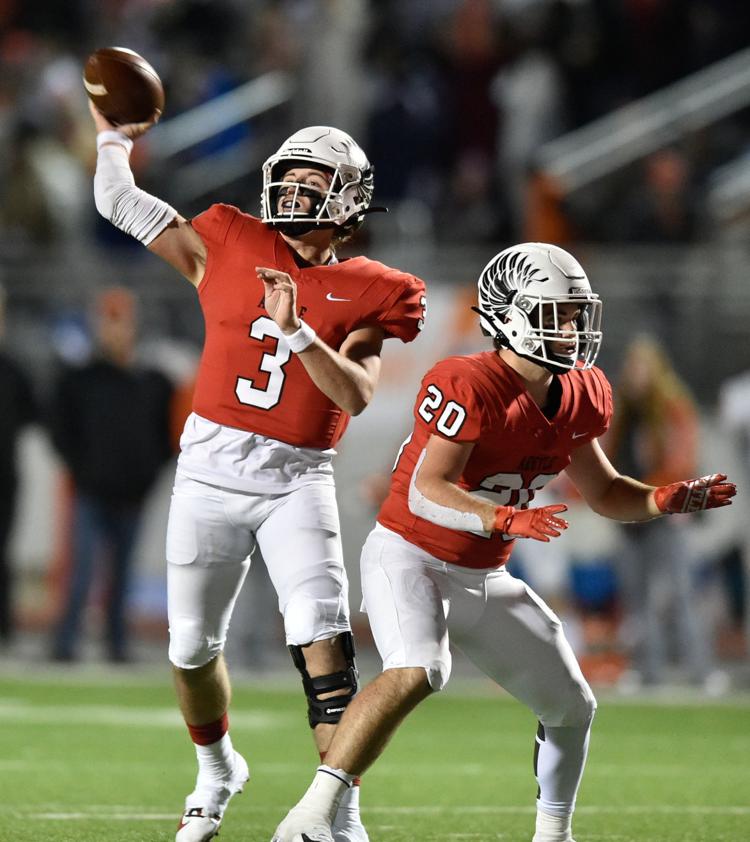 Argyle, meanwhile, has had no trouble lighting up the scoreboard this year. The Eagles are averaging 533.4 yards and 54.7 points per game.
Quarterback Bo Hogeboom captains Argyle's potent attack and has thrown for 2,885 yards and 45 touchdowns. But Argyle may be more reliant on its ground game, with forecasts calling for scattered thunderstorms and rain throughout.
"It's tough sledding," Rodgers said. "The weather is going to be poor. We're a run-first offense to begin with. We're going to make sure that we're able to run the ball. We would have done that if it was going to be sunny and 75 [degrees] or 35 [degrees] and storming."
The winner of Thursday's game advances to the 4A Division I Region II quarterfinal and will play the winner of Alvarado and Brownwood next week.