Pilot Point struggled early on in last week's matchup with Whitesboro. The Bearcats trailed Whitesboro 21-16 at halftime before Javon Bruce's 215 rushing yards and four touchdowns allowed Pilot Point to score 28 unanswered points in a 45-24 win.
As for Ponder, things didn't go as smoothly.
The Lions dropped their second straight game in a 49-22 loss to Paradise. One of Ponder's few highlights on the night came on a 65-yard touchdown run from Chase Taylor. Ponder has started off district play with two tough opponents, but unfortunately for the Lions, this week will not be any easier as they travel to take on one of the top Class 3A Division I schools in the area.
Ponder at Pilot Point
Records: Ponder (2-4, 0-2 District 4-3A Division I), Pilot Point (5-1, 2-0)
Frisco at Lake Dallas
Records: Lake Dallas (1-4, 0-3 District 7-5A Division II), Frisco (6-0, 4-0)
What's on the line: The Falcons not only have another tough opponent on deck, they face an undefeated Frisco team with several impressive wins this season.
Lake Dallas is trying to find its footing after a 62-14 loss to Denison last week on the road, but it's been a rough few weeks for the Falcons, losing three straight. Lake Dallas' offense has not managed to score more than three touchdowns since its loss to Denton in the regular-season opener. For the Falcons to keep pace with the Raccoons, it will be hands on deck.
Paris North Lamar at Argyle
Records: Paris North Lamar (0-5, 0-1 District 7-4A Division I), Argyle (5-0, 1-0),
What's on the line: Argyle has a chance to extend its regular-season winning streak to 42 games with a win over a Paris North Lamar team that has struggled mightily to open the 2019 season.
The Panthers are winless and coming off a 58-6 loss to Celina. Meanwhile, No. 1 Argyle appears to be on a mission and really kicked its offense into high gear with last week's 67-6 win over longtime rival Sanger. Bo Hogeboom threw for 305 yards and five touchdowns in the win. Cole Kirkpatrick proved again just how dominant he can be in the receiving game with 120 yards and two scores on just two receptions. He also added an 85-yard kickoff return.
Aubrey at Vernon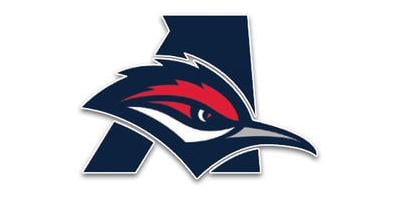 Records: Aubrey (1-4), Vernon (0-4)
What's on the line: After a brutal nondistrict schedule, the Aubrey Chaparrals will begin District 3-4A Division II play against a winless Vernon squad that has struggled in the early part of 2019.
An abundance of turnovers and penalties have plagued the Chaparrals in the opening half of the season. Aubrey's defense has also given up 38.6 points per game. But the good news for the Chaparrals is that Vernon averages a mere 16.8 points a contest, so this game has the potential to get the Aubrey defense back on track.
Krum at Bridgeport
Where: Bull Memorial Stadium
Records: Krum (0-5), Bridgeport (3-2)
What's on the line: The Bobcats return from their bye week ready to begin District 3-4A Division II play against a formidable Bridgeport squad. While Krum is still looking to pick up its first win of the season, the Bobcats have not been blown out since Week 1.
The only common opponent the two teams have in common is Pilot Point — Krum lost 25-0, while Bridgeport got rocked 60-7. The Bulls do have impressive wins over Lake Worth and Gainesville, but have allowed four of its five opponents to score at least four touchdowns, opening the door for the Bobcats' offense.
Liberty Christian at Fort Worth Nolan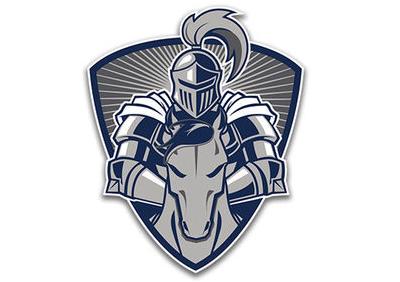 Records: Liberty Christian (2-4), Fort Worth Nolan (6-0)
What's on the line: After starting the season 0-4, Liberty Christian has rattled off two straight wins to get back on track.
But the Warriors face perhaps their toughest test of the year to begin TAPPS Division I District 1 play when they travel to take on Fort Worth Nolan on Friday night. The Vikings are 6-0 and have knocked off several formidable opponents, including Dallas Lincoln, Bishop Lynch and Celina. Liberty Christian lost to Celina 67-35 in Week 2.
Gainesville State School at Calvary
Records: Gainesville State School (3-2, 1-1 TAPPS Six-Man Division I District 1), Calvary (3-2, 1-1)
What's on the line: Gainesville State School routed Calvary 50-0 last year, and now, the Lions will get the chance to return the favor.
Calvary is coming off a 58-36 loss to Dallas Lakehill last week. The Lions are averaging 47.2 points per game and will need their offensive firepower to knock off Gainesville State School.