Through one half last year, Pilot Point had then-No. 4 Gunter on the ropes.
The Bearcats and Tigers were scoreless going into the third quarter, as Pilot Point's stingy defense kept Gunter in check.
But a pair of turnovers doomed the Bearcats' upset bid, as the Tigers cashed in on Pilot Point's miscues. Gunter turned a fumble and another giveaway into two touchdowns, pulling away for a 21-0 win.
"They take advantage of your mistakes," Pilot Point coach Danny David said. "They're not going to beat themselves."
After narrowly missing an opportunity to knock off Gunter last season, the Bearcats will get another crack at the Tigers at 7:30 p.m. Friday night on the road.
Gunter (2-1) comes into the matchup ranked No. 5 in Dave Campbell's Texas Football's latest Class 3A Division II poll.
The Tigers fell to Pottsboro 27-14 in Week 2 but responded by throttling Whitesboro 49-7 last week. Gunter has advanced to the state final twice in the last three years, winning the 3A Division II title in 2016.
"It's a great opportunity to measure where we are against a state championship-caliber football team," David said. "We've got three wins under our belt, but in those three wins, we've made some mistakes here and there. If we don't eliminate those mistakes, a team like Gunter will take advantage of them."
Pilot Point (3-0) has had no trouble moving the ball through the first three weeks of the season, averaging 440.4 yards and 44.3 points per game. The Bearcats are led by senior dual-threat quarterback Jacob Pitts, who has accounted for 500 yards and seven touchdowns in just two games.
But David knows they will be tested this week by a Gunter team that is only giving up 18.3 points per game.
"A lot of people want to talk about their offense first, but defensively, that's where they win championships," David said. "The offense can win you some games, but they've got an unbelievably solid defense. They're extremely disciplined in what they do. Their kids play extremely hard every play."
Pilot Point at Gunter
Where: Tiger Stadium
Time: 7:30 p.m.
Records: Pilot Point (3-0), Gunter (2-1)
What's on the line: Pilot Point has a chance to go to 4-0 for the first time since 2015. Coincidentally, that was also the last time the Bearcats beat Gunter.
Pilot Point has lost its last three meetings with the Tigers, including last year's 21-0 defeat. Gunter only returns nine starters from a team that went 14-1 and made an appearance in the state semifinal last season, so the opportunity for the Bearcats to pick up a key win is there for the taking.
Princeton at Lake Dallas
Where: Falcon Stadium
Time: 7 p.m.
Records: Lake Dallas (1-2), Princeton (1-1)
What's on the line: The Falcons dropped another close game last week, a 27-21 loss to Frisco Reedy. This week, Lake Dallas faces perhaps the most potent offense they've seen on their schedule in Princeton. The Panthers put up 41 and 48 points in their first two games before getting a bye last week.
Trevor Moon continues to lead Lake Dallas at quarterback, and running back Kobe Minor posted 105 yards and a touchdown against Reedy. The offense will need to match the explosiveness of Princeton on Friday night to get back to .500.
Aubrey at Pottsboro
Where: Jim Henderson Memorial Stadium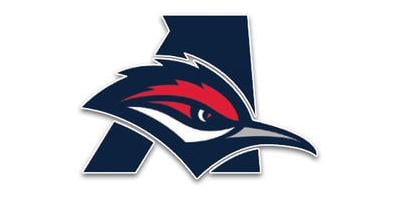 Time: 7:30 p.m.
Records: Aubrey (1-2), Pottsboro (3-0)
What's on the line: Mistakes plagued the Chaparrals in their loss to Pilot Point last week. Aubrey committed five turnovers while struggling to contain Pilot Point quarterback Jacob Pitts.
This week, the Chaparrals might be facing their toughest challenge to date. Aubrey hits the road on Friday to try and upset Pottsboro, which has started the season 3-0 with wins over Paris North Lamar, Gunter and Muenster.
Aubrey running back Martavious Hill is making a push to be the Chaps' premier tailback with 93 yards on just 11 carries. Coach Keith Ivy and the Chaparrals will need to execute early and often if they plan on pulling off a road upset against the Cardinals.
Mineral Wells at Sanger
Where: Indian Stadium
Time: 7:30 p.m.
Records: Sanger (0-3), Mineral Wells (0-2)
What's on the line: Sanger and Mineral Wells both come into Friday's game looking for their first win of the season. This could be a perfect opportunity for the Indians to snap their losing streak as Mineral Wells has scored just 14 points this season and is coming off a demoralizing 56-0 loss to Graham.
Sanger lost to Bridgeport last week, but had its best offensive showing of the season in the 56-28 loss.
Carrollton Ranchview at Krum
Where: Bobcat Stadium
Time: 7:30 p.m.
Records: Krum (0-3) vs. Ranchview (3-0)
What's on the line: After a heartbreaking 28-27 loss to Benbrook, Krum faces an undefeated Ranchview team in hopes of securing its first win of the year. The Bobcats have already shown improvement in staying competitive in tough games over the last two weeks, but are hungry to continue improving before district play begins on Oct. 11 against Bridgeport.
Ranchview won its first two games against Mineral Wells and Willis Point by a touchdown before blowing out Spruce 47-14 last week.
S&S Consolidated at Ponder
Where: Ponder Field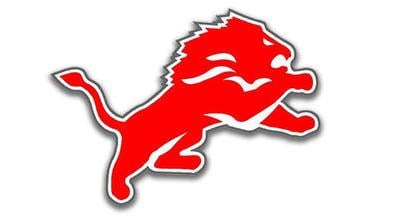 Time: 7:30 p.m.
Records: S&S Consolidated (0-3), Ponder (1-2)
What's on the line: The Lions will try to bounce back against a struggling S&S Consolidated team that hasn't won since 2017.
Ponder has had issues with slow starts, as its opponents have outscored them 55-0 during the first half of the last two games. Last week, Nocona held the Lions to 62 yards rushing and forced Ponder to put the ball in the air. Chase Taylor and Oscar Martinez connected for three touchdowns to highlight the Lions' night during a 50-22 loss to the Indians.
Taylor and Martinez will attempt to lead the offense again as the Lions return to Ponder field for the first time since their Week 1 victory over Howe.
Prestonwood at Liberty Christian
Where: Warrior Stadium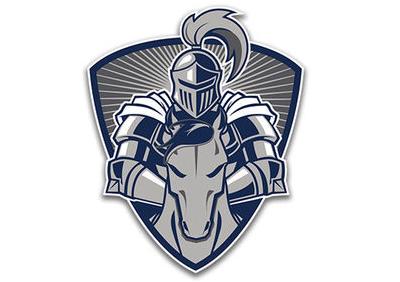 Time: 7 p.m.
Records: Prestonwood (2-1), Liberty Christian (0-3)
What's on the line: Liberty Christian nearly picked up its first win of the season last week against Brock, but a goal line stand by the Eagles in the waning moments denied the Warriors.
This week, a talented Prestonwood team comes to a town. The Lions beat the Warriors 49-20 in last year's meeting. Liberty Christian will need a win to avoid dropping to 0-4 for the first time since 2016.
Forestburg at CalvaryWhere: Ryan High School
Time: 5 p.m.
Records: Forestburg (1-2), Calvary (1-1)
What's on the line: Calvary will try to get back in the win column after a tough 68-22 loss to Watauga Harvest Christian last week.
Standing in the Lions' way is a 1-2 Forestburg team. The Longhorns have shown they can light up the scoreboard, putting up 75 points in a win over Gold-Burg last week.