Argyle and Melissa have been marching through District 7-4A Division I play with very little pushback from opposing teams.
On Friday, they'll clash in what will likely determine the district championship.
The No. 1 Eagles are coming off a 65-44 win over Paris while Melissa pulled out a 29-17 win over Celina. The trick for Argyle will be shutting down the No. 10 Cardinals' rushing attack. Dual- threat quarterback Brendon Lewis, a Colorado pledge, rushed for 199 yards and three touchdowns last week. That rushing attack was bolstered in the offseason with the addition of former Denton running back Xylohn Posey. Argyle will counter with a balanced offensive attack led by quarterback Bo Hogeboom and running back Tito Byce.
Melissa at Argyle
Records: Melissa (5-2, 3-0 District 7-4A Division I), Argyle (7-0, 3-0)
Lucas Lovejoy at Lake Dallas
Records: Lucas Lovejoy (5-2, 4-1 District 7-5A Division II), Lake Dallas (2-5, 1-4)
What's on the line: Lake Dallas beat Frisco Memorial 34-29 last week, but this week poses a much larger challenge as Lucas Lovejoy comes to town. The Falcons have an incredibly small hope for the playoffs, but this could be the final week they are in contention at all. A loss would drop them to 1-5 in District 7-5A Division II play.
Brandon Engel, Trevor Moon and Kobee Minor continue to carry the load on offense for Lake Dallas, but only time will tell if they can contain the Leopards' lethal offense.
Aubrey at Iowa Park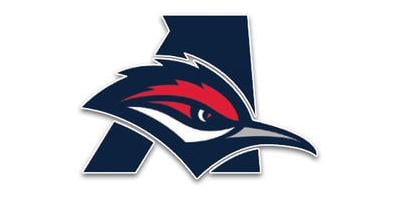 Records: Aubrey (3-4, 2-0 in District 3-4A Division II), Iowa Park (6-1, 2-0)
What's on the line: Aubrey hasn't missed a beat since league play began, outscoring Vernon and Krum by a total of 91 points throughout the last two weeks. Both of those opponents, however, had yet to win a game. The Chaparrals will be tested this week when they travel to Iowa Park to take on the No. 9 Hawks.
Iowa Park's only loss came during Week 2's star-studded matchup with Brock. Since that loss, the Hawks have rattled off five straight wins.
After struggling to manufacture points in the first half of the season, Aubrey quarterback Jaxon Holder and the Chaparrals have hit their stride recently. Holder threw for four touchdowns and ran for a score during last week's win over Krum.
Paris at Sanger
Records: Paris (4-4, 1-3 District 7-4A), Sanger (1-6, 0-3)
What's on the line: The Sanger Indians' season took another bleak turn last week when they couldn't pull off a win over previously winless Paris North Lamar.
Sanger will now face Paris, which has won just one district game, on Friday in hopes of building some crucial momentum during the final few weeks of the regular season. Paris' lone district win was a 59-7 victory over Anna. Sanger hasn't won since rallying to beat Mineral Wells in the fourth game of the season.
Graham at Krum
Records: Graham (3-4, 1-1 District 3-4A Division II), Krum (0-7, 0-2)
What's on the line: The Bobcats are running out of opportunities to pick up a win this season. Last week's 59-3 loss to Aubrey on the road hurt, but Krum now returns home to face a middling Graham team.
If the Bobcats can string together a full four quarters, they may have a shot to collect their first win of the year.
Paradise at Pilot Point
Records: Paradise (4-3, 1-2 District 4-3A Division I), Pilot Point (7-1, 4-0)
What's on the line: Pilot Point can clinch its first district title since 2009 with a win over Paradise on Friday night. The Bearcats are coming off a 36-21 win over Boyd last week, which put Pilot Point in the driver's seat in District 4-3A Division I.
Now, the Bearcats' attention turns to slowing down a Panthers team that has struggled at times this year. Paradise is led on offense by dual-threat quarterback Jace Essig, running back Jack Ishmael and 6-5 tight end Mitchell Sellers, who is a Southern Miss pledge.
Ponder at Brock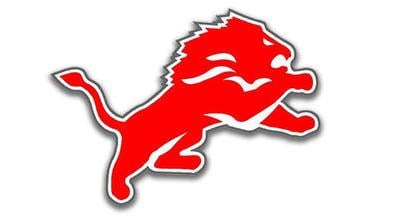 Records: Ponder (3-5, 1-3 in District 4-3A Division I), Brock (5-2, 2-1)
What's on the line: The Lions grabbed a much-needed win over Bowie last week behind three rushing touchdowns from Terrance Clark. However, the Lions now return to the grueling portion of the District 4-3A Division I schedule as they prepare for a meeting with the Brock Eagles.
Brock, which has been a Class 3A powerhouse for the past five years, has lost to Pilot Point and an undefeated Class 4A Brownwood squad. The Eagles feature a ground-and-pound offense led by running back Cash Jones, who has totaled 1,252 yards and 14 touchdowns on the year.
The Lions will need outstanding play on both sides of the ball to keep pace with Brock in a hostile environment at Eagle Stadium.
Liberty Christian at Fort Worth All Saints
Where: Fort Worth All Saints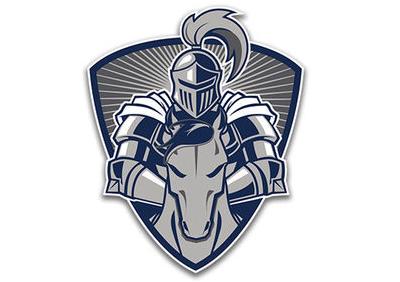 Records: Liberty Christian (2-6, 0-2 TAPPS Division I District 1), Fort Worth All Saints (4-2, 1-0)
What's on the line: Liberty Christian is coming off a tough 49-21 loss to Midland Christian last week, and things won't get any easier this Friday.
Next up for the Warriors is a Fort Worth All Saints Team that is 4-2 overall. The Saints knocked off Trinity Christian 31-28 in their league opener last week. Liberty Christian needs a win to avoid starting district play 0-3.
Rockwall Heritage at Calvary
Records: Rockwall Heritage (2-5, 1-2 TAPPS six-man Division I District 1) Calvary (3-3, 1-2)
What's on the line: Calvary got a week off last Friday and returns to action against Rockwall Heritage.
The Lions' last game ended in a 71-48 loss to Gainesville State School, so Calvary will be looking to bounce back against a struggling Eagles squad.