Argyle and Sanger has been an interesting rivalry over the years.
But with the Indians struggling, Friday's meeting could play right into the No. 1 Eagles' favor. Argyle is fresh off a come-from-behind 63-42 win over Texarkana Liberty-Eylau last week, while Sanger couldn't build momentum off their first win of the season in a 63-7 loss to Celina. Argyle quarterback Bo Hogeboom has weapons all around him and heads into this Week 6 matchup with more than 1,100 yards and 19 touchdowns.
Argyle at Sanger
Records: Argyle (4-0), Sanger (1-4, 0-1 District 7-4A Division I)
Lake Dallas at Denison
Records: Lake Dallas (1-3, 0-2 in District 7-5A), Denison (3-2, 2-1)
What's on the line: Lake Dallas has shown inconsistencies throughout the first four games of the season, but the Falcons still have plenty of talent.
They will now get a chance to put everything together coming off a bye week when they travel to take on Denison. Lake Dallas has yet to win a game in district, but has hung with Frisco Reedy and Princeton.
Denison also narrowly lost to Reedy, but was able to knock off Princeton, setting up an interesting game with the Falcons. Lake Dallas running back Ike Onyekwere has led the team on the ground with 227 yards on 54 carries so far this year.
Paradise at Ponder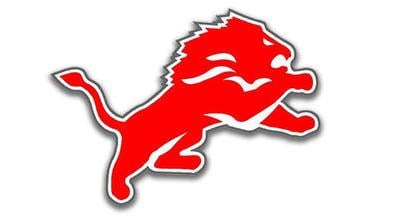 Records: Ponder (2-3, 0-1 in District 4-3A Division I), Paradise (3-2, 0-1)
What's on the line: The Lions stunned Boyd in the opening seconds of last week's game after Tre Carter returned a kickoff 80 yards for a touchdown to give Ponder a 6-0 lead. However, the Yellowjackets responded with 56 unanswered points to handily defeat Ponder.
The Lions will look for a win this week against Paradise to keep pace in a loaded District 4-3A Division I. Ponder hasn't beaten the Panthers since 2016, but the game between the two squads usually comes down to the second half. The Lions are 2-0 at home this season and will try to extend that streak on Friday to pick up a key district win.
Pilot Point at Whitesboro
Records: Pilot Point (4-1, 1-0 District 4-3A Division I), Whitesboro (2-2, 1-0)
What's on the line: Pilot Point is coming off a monumental 20-14 victory over powerhouse Brock to open District 4-3A Division I play last week.
Pilot Point's next challenge will be Whitesboro, a team they beat 28-25 last year. Whitesboro graduated a number of key players from a squad that went 7-4 in 2018, but still comes in with a 2-2 mark. Whitesboro beat Paradise 28-20 to open district play last Friday.
Liberty Christian at Austin Hyde Park
Where: Hyde Park Baptist Field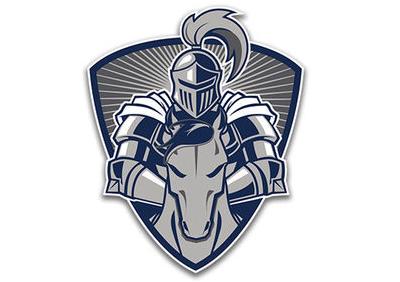 Records: Liberty Christian (1-4), Hyde Park (0-4)
What's on the line: Liberty Christian snapped a four-game losing skid last week, taking down China Spring 58-56.
The Warriors will try to build on that performance against a winless Hyde Park team. The Panthers have been routed in all four of their games, losing by an average of 43 points per game. Hyde Park has given up at least 34 points in all of its games, and Liberty Christian is averaging 39 points per game.
Dallas Lakehill at Calvary
Records: Dallas Lakehill (3-0, 1-0 TAPPS six-man Division I District 1), Calvary (3-1, 1-0)
What's on the line: Calvary got district play started with a 60-14 win over Dallas Lutheran last week.
The Lions will now square off against an undefeated Dallas Lakehill team that doubled up Lone Star North 36-18 lat Friday. The Warriors are only surrendering an average of 11.5 points per game, while Calvary is putting up 50 points a night.