When Guyer lined up against Aledo in the first game of the 2018 season, the Wildcats were shut out, falling 40-0 to the eventual Class 5A Division II champion.
Guyer won't have to wait long for a rematch. The Wildcats and Bearcats will square off in Week 1 of the 2019 season Aug. 30, this time in Aledo. The Bearcats have won 16 straight and are 47-1 over the last three years.
Aledo's lone loss in that span came in the 2017 5A Division II final, a 20-19 defeat at the hands of College Station.
It's no secret that a tall task awaits Guyer, but with several returning starters, the Wildcats appear to be up for the challenge. Quarterback Eli Stowers will have much more experience under his belt than the first time the two schools met. Running back Kaedric Cobbs, receiver Seth Meador and most of the Wildcats' offensive line will also be back.
The game will be a heavyweight fight, but it isn't the only marquee matchup for Denton-area schools early in the season.
Here are some other interesting storylines found in the schedules of area schools: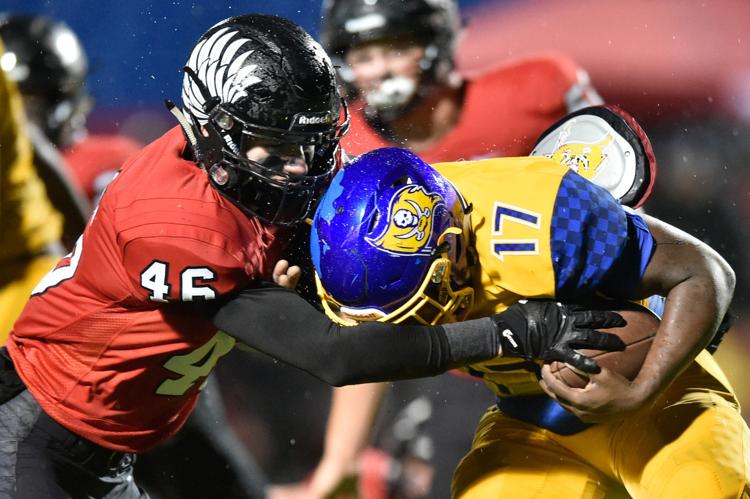 ■ Another local team will get an early crack at a defending champion, as Argyle takes on Waco La Vega in Week 2 on Sept. 6. The Eagles beat the Pirates 31-29 in the regular season last year but lost 31-14 in the region final. La Vega went on to knock off Decatur in the Class 4A Division I semifinals before beating Liberty Hill to claim the title.
■ Area schools will play 12 Thursday night games and two Saturday games this year. Ryan and Guyer have the most Thursday games with four apiece. The Raiders will play their final four games on Thursdays. Only half of Guyer's games will be on Friday night. The Wildcats play four times on Thursday and once on Saturday — a 10 a.m. matinee with Cedar Hill on Sept. 7 at the Cotton Bowl in Dallas.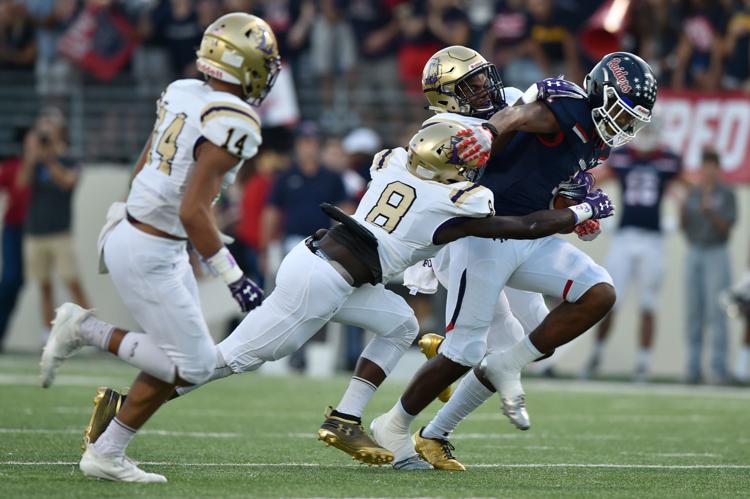 ■ Rivalry dates to circle on the calendar are Sept. 13, Sept. 27 and Oct. 4. Pilot Point and Aubrey will meet Sept. 13. Ryan and Denton renew their rivalry Sept. 27, and Argyle and Sanger square off Oct. 4.
• Pilot Point has a late open date. The Bearcats will play nine straight games before getting a night off Nov. 1.
• Braswell has the first district game of any area school, as the Bengals take on Frisco on Sept. 13 to open District 7-5A (Division II) action. Liberty Christian follows against Plano Prestonwood on Sept. 20 in TAPPS Division I District 1. District play for Ryan, Denton, Ponder, Pilot Point and Sanger begins Sept. 27. Guyer kicks off district play Thursday, Sept. 26 against Keller Central. Lake Dallas starts district play at Denison on Oct. 4, when Argyle faces Sanger. District play for Aubrey and Krum starts Oct. 11.