Wednesday marked the first day of the early signing period, as athletes were able to sign letters of intent in all sports except football.
Dec. 18 is the first day football players are able to ink a letter of intent.
Below are the athletes from Denton ISD schools who signed to play their sport collegiately.
6 Raiders sign with colleges
For several Ryan athletes who signed national letters of intent on Wednesday, the only downside to committing so early in their high school career was that the journey to making that pledge official felt like it took forever.
The payoff was well worth the wait. Six Lady Raiders, including three who will play at the Division I level and had committed to their school of choice as early as their freshman and sophomore seasons, put pen to paper on National Signing Day. The list of signees included All-American softball star Abby Buettner, who inked her deal with Maryland. Soccer players Wimberley Wright and Kionna Simon signed with Texas State and Oklahoma State, respectively.
Rounding out the participants were soccer standouts Kendall Dowling (Hardin-Simmons) and Sydney Holsomback (North Lake College). Ryan shortstop Savanna Phillips signed with Vernon Junior College.
"It's been a long time coming," said Buettner, who committed as a sophomore. "[The feeling] is a sigh of relief. I fell in love with the school the moment I stepped on campus. I knew it was going to be a good fit."
Simon and Wright agreed that the wait was long. Simon committed as a freshman and Wright as a sophomore.
"The fact that I'm finally at this point is exciting and humbling," Simon said. "It was an easy decision for a 14-year-old."
"I've been waiting a while. I'm just excited to play and be there," Wright added.
While Ryan's signing day numbers only included softball and soccer players and were small in comparison to other Dallas-Fort Worth area schools, the quality more than made up for it. Buettner is arguably the most decorated softball player in Ryan history. Last year, she batted .610 with nine home runs. As a sophomore, she finished with a .615 batting average to go with 78 RBIs, 17 home runs and 45 stolen bases — putting her among the top high school players in Texas.
Joining her was Phillips, who is also entering her fourth year on varsity and was an all-district first-team infielder in 2018.
On the pitch, Simon is expected to be a huge boost for the Lady Raiders after playing for the U.S. Soccer Development Academy for most of her high school career. She chose OSU over several other top-tier programs, including Miami. Wright, Dowling and Holsomback are all four-year veterans. Dowling had 11 shutouts last year in goal.
Guyer sends 11 to next level
Eleven Guyer Wildcats signed national letters of intent on Wednesday morning in volleyball, beach volleyball, boys basketball, girls basketball, cross country, track and baseball.
Hailey Schneider, a key member of the Lady Wildcats' volleyball team currently in the Class 6A Region I semifinal, inked with Arkansas. Schneider buried 10 kills in Guyer's win over Mansfield in the 6A Region I quarterfinal on Tuesday.
Harlie Cooper and Krystal Thomas, also members of the Lady Wildcats' volleyball team, signed letters, as well. Cooper signed with Stephen F. Austin in beach volleyball. Thomas inked with Brookhaven College.
In boys basketball, senior JaKobe Coles signed with Butler. Coles averaged 15.1 points and 8.7 rebounds per game as a junior last year, en route to being named the Denton Record-Chronicle's all-area Offensive Player of the Year.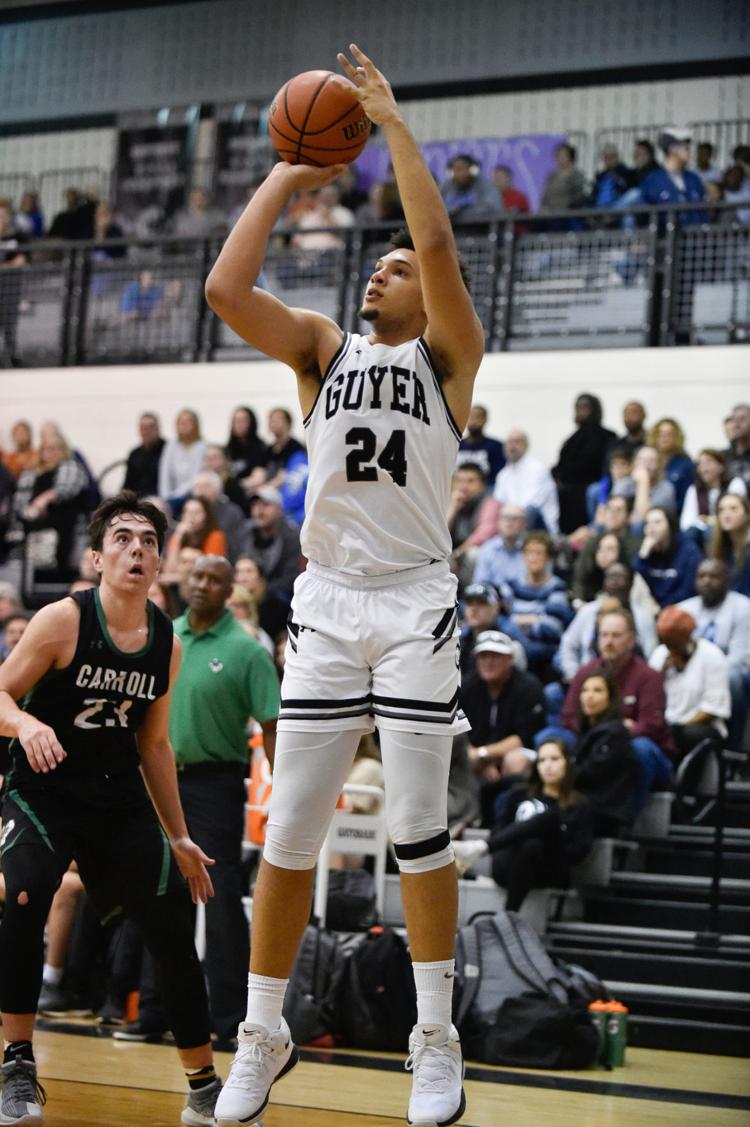 In girls basketball, Jade Thompson signed with Texas A&M-Corpus Christi. Thompson averaged 15.2 points and 5.5 rebounds last season.
Christalee Kirby signed with Oregon in track. Kirby won District 5-6A and area titles in shot put and discus this past spring. She went on to qualify for state in discus, where she finished fifth with a throw of 1381.
Kirby's teammate Arden Kesterson signed with North Central Texas College in track and cross country.
Four members of Guyer's baseball team rounded out the Wildcats' early signings. Carson Ozmer, Luke Piper, Briston Carson and Nathan Hokanson each signed letters of intent.
Ozmer inked with the University of Pennsylvania. Piper signed with Vernon Junior College. Carson signed with Weatherford Junior College and Hokanson with Tarleton State.
Braswell trio signs letters
Volleyball player Tytiana Johnson and girls basketball players Aminah Hall and Kamryn Gibson all signed their letters of intent Wednesday morning at the Braswell gymnasium.
Johnson, a four-year starter for the Lady Bengals, is headed to Lamar, where she plans to play on the front row for the Cardinals. Johnson led the Lady Bengals in kills and blocks in each of the last two years while helping Braswell to its first playoff appearance in 2018.
Gibson is headed to play basketball at Incarnate Word. Gibson, who returns as the 2018-2019 District 8-5A MVP, will continue to play guard at the collegiate level. The Lady Bengals return all five starters from last year's playoff team.
Hall, who led Braswell last season with 12.1 points per game, is going to Bellevue University in Nebraska. After experiencing a taste of the playoffs in the last two seasons, Hall looks to lead a Lady Bengals squad that is hungry for the program's first playoff victory.
"I've been fortunate enough to watch them since they were freshmen," Braswell athletics coordinator Cody Moore said. "When you're able to go and do the things that they're about to do, it speaks much more than their success on the court. They excel in the classroom, and I think the world of them as people. They will no doubt represent Braswell High School and Braswell athletics the right way moving forward."
Denton's Turner headed to TWU
Denton's Emily Turner is signing to play soccer at Texas Woman's University on a non-scholarship commitment.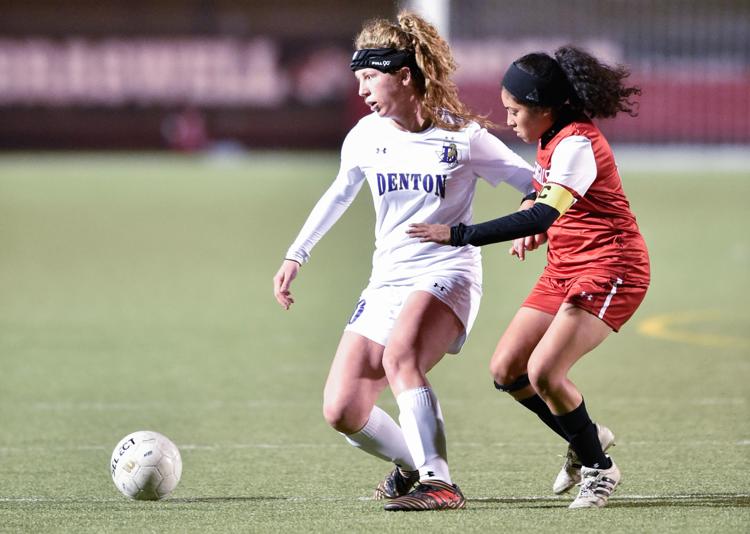 With her playing in the midfield or as a forward in her freshman through junior seasons, Denton reached the postseason all three years. Turner leads a hungry Lady Broncos team as soccer begins in the coming months.