Wednesday marked the first day of the early signing period, as athletes were able to sign letters of intent in all sports except football.
Dec. 18 is the first day football players are able to ink a letter of intent.
Below are the athletes from Denton-area schools who signed with colleges.
Argyle athletes pen letters
Seven members of Argyle's esteemed volleyball, girls and boys basketball and baseball programs signed their letters of intent on Wednesday.
In volleyball, seniors Mariah Hesselgesser and Kassidy Reeves both signed with Arkansas State. The duo has helped lead the Lady Eagles get back to the regional tournament, as Argyle has won 21 straight games.
In girls basketball, Rhyle McKinney inked with SMU. The Lady Eagles' superstar averaged 23.9 points per game last season, guiding Argyle to its fifth consecutive state championship.
Bo Hogeboom, Alex Gonzales and Cade Merka, all key members of Argyle's football team that just finished the regular season 10-0, signed with their colleges for baseball.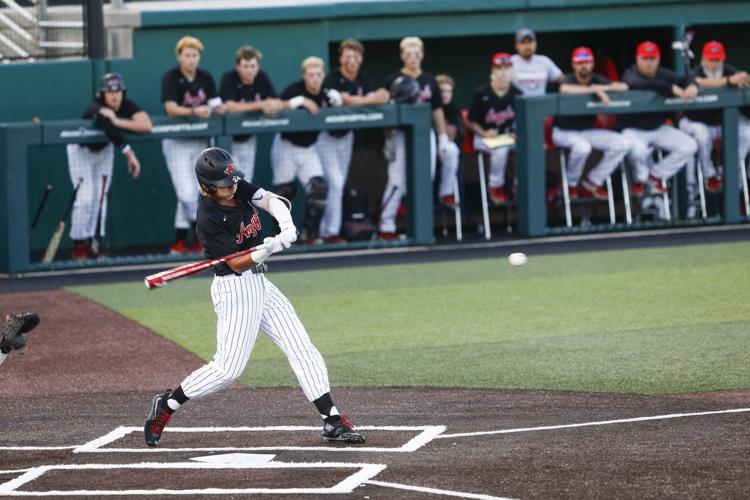 Hogeboom inked with Houston, while Gonzales signed with Baylor. Merka signed with Texas A&M. That trio helped the Eagles win their second straight Class 4A state championship in baseball this past spring and will be back again as Argyle looks to make it a three-peat.
Jackson Maupin rounded out the Eagles' early signees. Maupin inked with Kansas Wesleyan in boys basketball.
Six Falcons sign to play collegiately
Lake Dallas setter Ruthie Forson signed to play volleyball at Southeastern Oklahoma on Wednesday morning.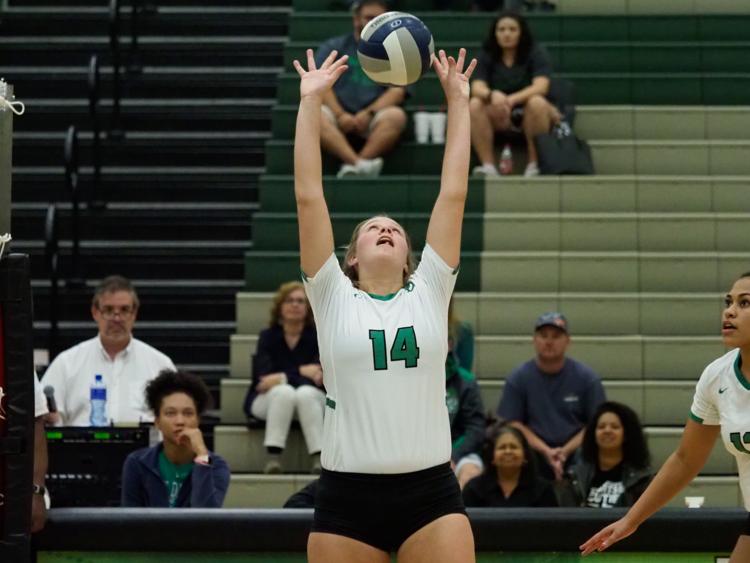 Forson eclipsed 1,000 career assists with the Lady Falcons this year, leading Lake Dallas to a 23-19 overall record and third-place finish in District 8-5A.
In baseball, Grant Badstebner, Chris Marcotte and Will Hirneise inked their letters. Badstebner signed with the Colorado School of Mines. Marcotte inked with Central Baptist and Hirneise Richland College.
The trio helped Lake Dallas go 21-19 last season, which included a trip to the regional semifinal.
In girls soccer, Kalista Miller signed with Oral Roberts. Dorian Norris signed with Texas A&M Commerce in girls basketball.
Aubrey sends six to next level
Several Aubrey athletes who have left their mark on a number of the Chaparrals' programs inked with their respective colleges on Wednesday.
Kaia Saylor, who just finished a terrific career with Aubrey's volleyball team, signed with TWU. Saylor led Aubrey to a 28-18 record that included a trip to the area round of the playoffs.
As a junior last season, Saylor put down 598 kills.
In softball, Aubrey had three players sign with schools. Laney Roos, who was the Denton Record-Chronicle's all-area co-MVP last season, inked with LSU. Roos hit .573 with 45 RBIs as a junior. In the circle, she went 20-3 with a 2.18 ERA and 147 strikeouts.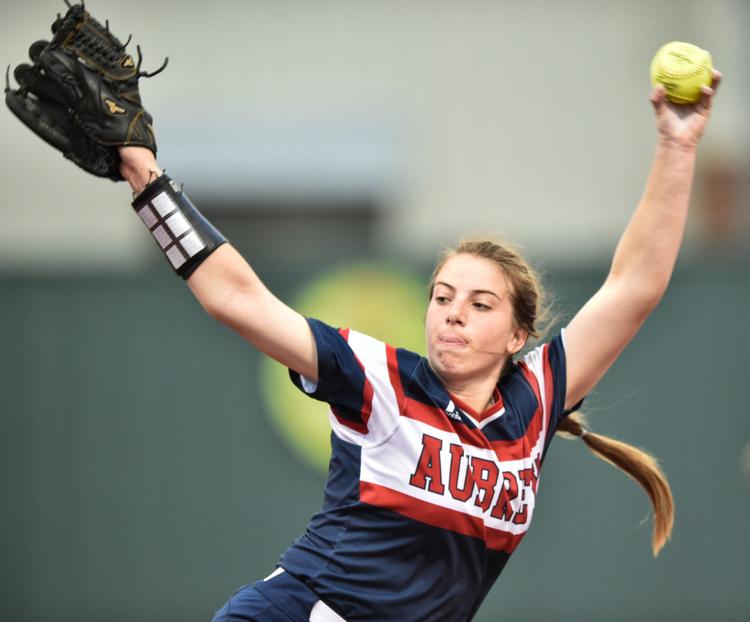 Roos' teammates, Lexie Roos and Jessica Grimes, also signed. Lexie Roos inked with Northwestern State in Louisiana, while Grimes signed with NCTC.
In baseball, Jackson Fetters and Jaeger Self will play at the next level. Fetters signed with Hesston Junior College. Self signed with Navarro Junior College.
Sanger's Afflerbach, Stanley sign
Mya Afflerbach and Karli Stanley signed with their respective colleges after leading Sanger's volleyball team to an appearance in the regional quarterfinal.
Afflerbach inked with Southeastern Oklahoma while Stanley signed with UT Permian-Basin.
3 Lady Warriors ink letters
Liberty Christian's Aimee and Grace Alverson both signed to play girls basketball at Southeastern Oklahoma State.
In volleyball, Bailey Shiflet inked with Oklahoma Baptist.