Austin Jackson can remember a great many things about his time on a baseball field. It doesn't matter if he's reminiscing about how he used to try to emulate his older brother on the little league field or fast-forwarding to memories of that clutch home run he hit in the seventh inning of the Class 4A state semifinals in 2003 — and again in 2004.
He barely touched home plate before his Ryan High School teammates mobbed him. Those fun thoughts and so many more stayed with Jackson even as he went on to enjoy an eight-year career in the major leagues.
"I think back on that stuff a lot, especially when I go back to visit," said Jackson, now 34. He retired in 2018 after having played in the outfield for seven different MLB teams, including the Tigers, Mariners, Indians and Mets. He played in the 2011 American League Championship Series, hitting 65 career homers and driving in 381 runs.
"It was all fun and games back then," he said of his days in Denton. "It wasn't a job.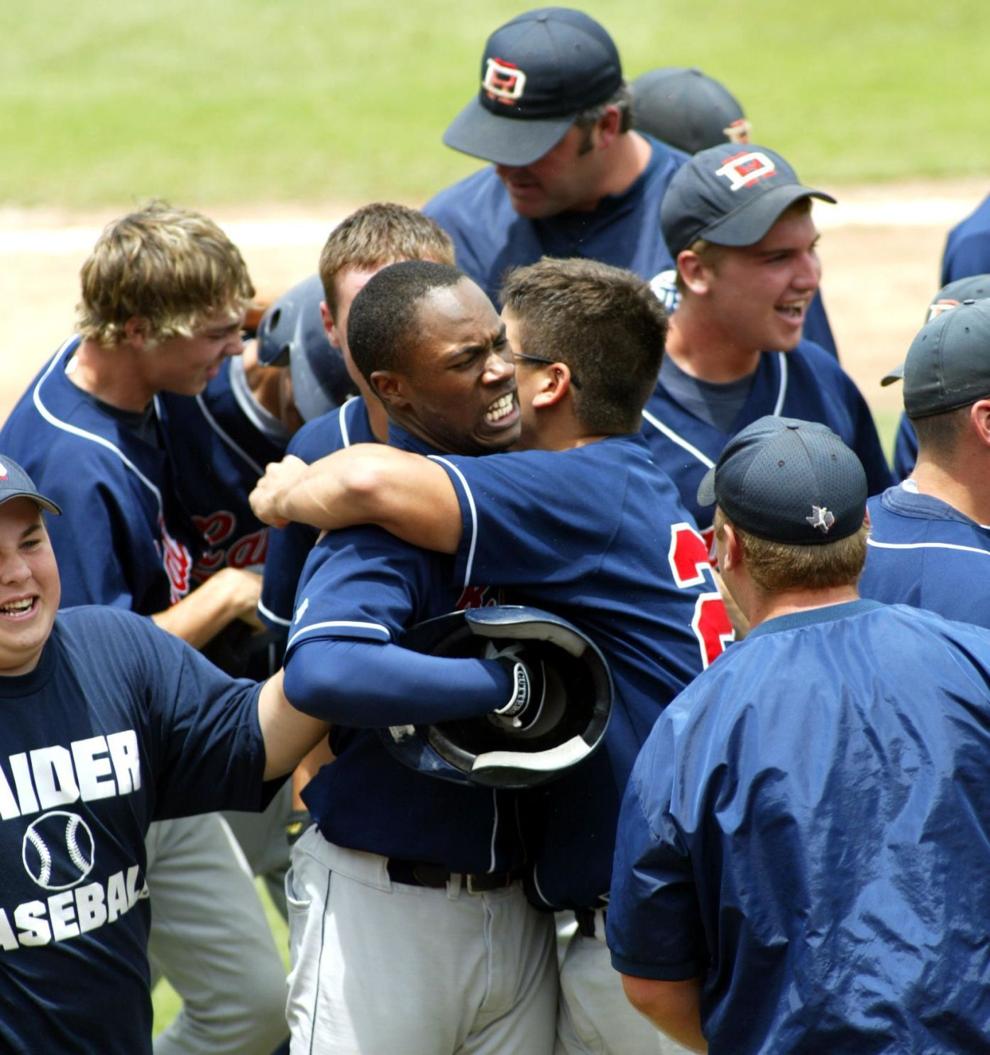 "I just remember the friendships. You might not see someone all week, but you knew you'd see them at practices and games. It was a sport I naturally gravitated to."
But amid all of those unforgettable flashbacks to his heyday is a sobering truth: There weren't but maybe a couple of other Black kids playing alongside him at the ballpark. Yes, while baseball may be America's favorite pastime for the majority of the sports-loving world, there's a seismic racial disparity in participation rates among African Americans compared with other ethnicities.
According to The Institute for Diversity and Ethics in Sport (TIDES), only 7.6% of Major League Baseball players on 2021 opening day rosters were Black. At the little league level, Black children are alarmingly absent. The Sports & Fitness Industry Association tracks statistics for youth baseball nationally, dividing the data into two categories. "Core" refers to kids who have played baseball 13 times or more during a given year, while "total" represents anyone who's played baseball in a given year. From ages 6 to 12, the total rate of Black children's participation was 11.1% in 2018. The core rate was 8.4%.
For Black teens ages 13-17, the total rate was 9.2%, and the core rate was 6.1%, according to the SFIA.
"I can remember growing up and having one or two [Black teammates] until I was 14, 15 or 16 years old. Then I played with the Dallas Panthers, and there were maybe seven of us. That was the only time there were that many," Jackson said. "With the [Detroit Tigers] in 2013 or 2014, there was maybe a handful. And if memory serves, I think I was the only one in those Ryan days. I had friends who played football and basketball try out, but they were coming in late.
"It's not hard to turn on baseball [on the TV] and right away be able to see there aren't many Blacks in the game."
There are a variety of reasons why Black kids don't play baseball: impossibly rising costs for equipment and travel, lack of proper instruction, and ease of access to popular sports such as football and basketball being the biggest. To level the playing field and lower the barrier to entry, Jackson is teaming up with a new recreational youth baseball league in Denton, USA Prime Youth Instructional League. Slated to start in August with practices and games at nearby Fred Moore Park, the goal is to team up with city officials and businesses to invest money into facilities and equipment and offer players of all ethnicities, especially Black players, a chance to play baseball affordably, locally and at a very high level.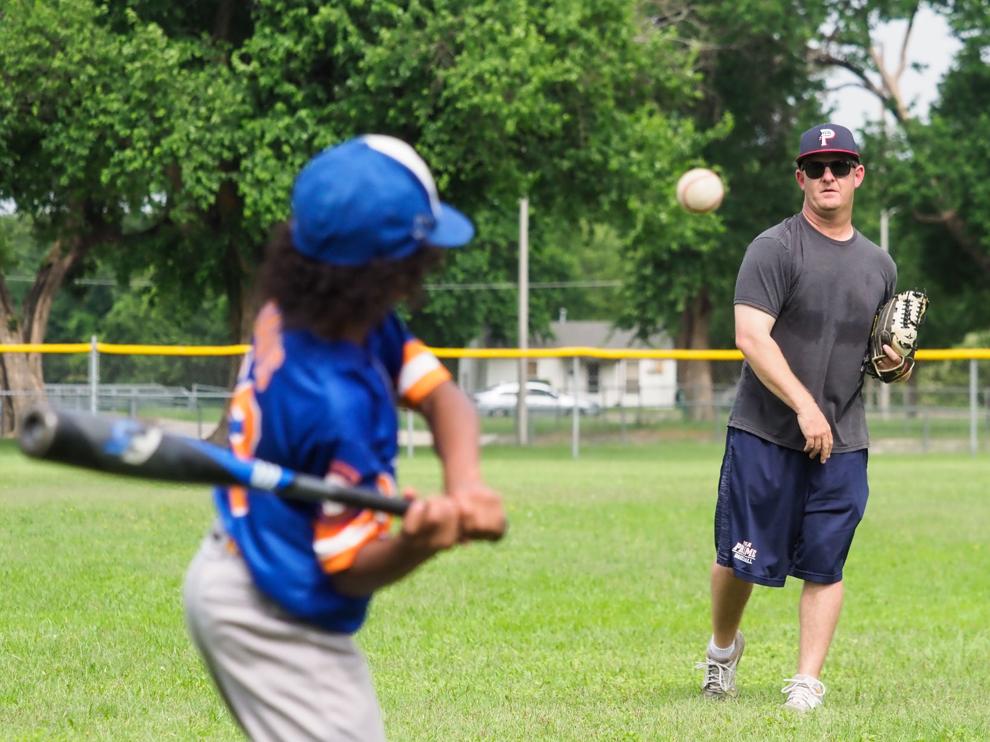 Joining Jackson to spread awareness for the new league are guys like former Ryan athletes Prince Njoku Jr. and Cass Starks. Blaine Brewer, who played baseball at Denton High School and returned to the area as a select coach after playing collegiately, is spearheading the effort and already has the ear of Mayor Gerard Hudspeth.
"I've been wanting to do this for years," Brewer said. "It's all coming together with help from some great people."
"This is a great thing, especially with it being right there in my hometown," said Jackson, who added that while his role with the program is still being defined, he would love to see more Black kids playing the game he's loved for so long. "It's something that has been on my mind for a very long time. It's just one step, but it's also a huge step. Denton is the sort of tightly knit community that will rally around something like this. There is a lot of talent here."
Cost and travel: two major deterrents
Talk to anyone who has played baseball or has a kid playing, and they'll tell you that it's a very expensive sport. And the cost seems to go up every year. As a result, many families — regardless of ethnicity — struggle to afford it.
Beyond a bat, which can run a single player over $400 in some cases and must be upgraded every few years as the player goes up in age level, players also need a glove. But not just any glove — it needs to be one that works for their position (infielder, first base and catcher all require specialty gloves). They also need new uniforms, a hat, cleats, batting helmets and batting gloves. If they play catcher, there's also separate gear for that. For parents, there's endless check-writing for everything from travel expenses to league sign-up fees, tournament entry fees, hotel stays, food and more.
"My son is only in T-ball, but I was messing around looking [at equipment] one day, and you've got bats that are $400," Jackson said. "I was shocked, but you have to have that equipment to play baseball. You can get a basketball and wear that thing out, but in baseball, the equipment changes with you as you grow, and that costs money."
"My 8-year-old son has over $1,000 worth of bats from over the years," he said. "He also plays travel ball, so we're out of town two or three times a month. I'm not rich, so it requires a significant investment. And because of that, you will almost automatically cancel out 95% of kids in the community."
That's where Brewer's idea for another league — one that caters to these issues — can make an impact. He said that talks between himself and the city kicked off in 2019 but stalled during COVID-19. Those talks heated up in recent months and have gained support not only from guys like Njoku and Starks but also from both the Denton Parks and Recreation Department and Hudspeth.
"Mayor Hudspeth has been nothing but very helpful throughout this entire process," Brewer said.
Not the only league in town
While Denton has had its own highly successful recreational youth baseball league, Denton Boys Baseball, since 1952, USA Prime Youth Instructional League is another low-cost option. The difference, according to Brewer, is that they plan to cater to Southeast Denton and predominately Black neighborhoods where baseball participation is low. The league offers interested families quality instruction from coaches who have played or coached at a high level, an organized process, and an emphasis on footwork, agility and the fundamentals of the game.
By pouring money into older facilities such as Fred Moore Park, which Brewer said could use some upgrades to make it more playable, more families will have another competitive option closer to home. If there is any spillover from games, Brewer said they can also use Denia Park.
As for rising costs, some can't be avoided simply due to the nature of the game. But the league is working with local businesses to offset the cost of baseball equipment, whether it be purchasing new equipment or adding in donations for used gear. In some cases, up to 30 kids can be covered by the donations of one or two kind-hearted local business owners.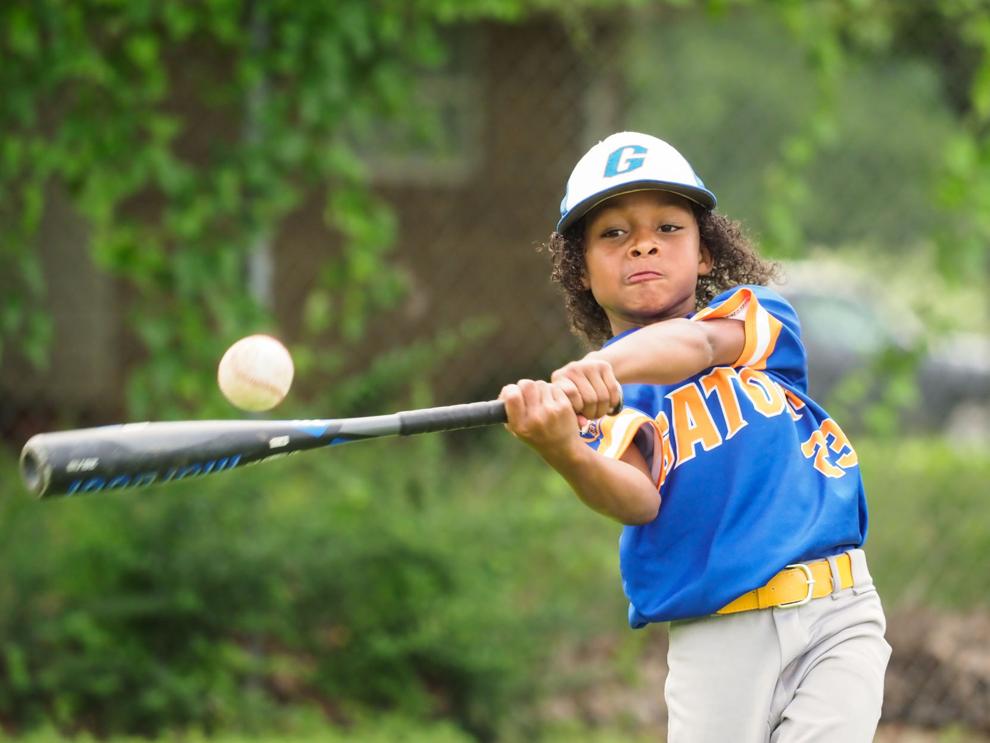 "My kid is only 7, and we've got a garage full of old pants, bats, etc. You can't rent that type of stuff, and you're constantly upgrading," Brewer said. "It can be impossible trying to spend thousands of dollars a year to play baseball. We are trying to get it to where these kids don't have any upfront costs. They can have the Dri-Fit shirts, hats and equipment and not feel out of place. And plus, we're pushing a local league where you don't have to travel as much. Instead of leaving town every weekend, families are staying here and eating at our restaurants. Keeping it all local just makes sense."
Hudspeth agreed, adding that the need for something like this is a no-brainer. He also said that he's impressed by guys like Brewer, who grew up playing baseball at nearby Evers Park and know how important baseball is in Denton.
"Guys like him want to leave a legacy and give back to the community. I spoke to one parent already who signed their kid up the second they heard about it," Hudspeth said. "What they're saying is resonating with the community. That confirmed to me that it's a good project and that their heart is in the right place. I'm excited to get in and play a small role."
'We had never been exposed to it'
Unlike Jackson, who was practically raised on a baseball diamond, Njoku dedicated himself to football and basketball and imagined that whenever he had children, they'd follow suit. And in many ways, his 8-year-old son, Prince Njoku III, has done exactly that. But he's also a talented baseball player who plays travel ball two age groups higher at the 10U level.
Prince III started playing baseball when he was 3 and currently leads his team in home runs. He's also one of only a handful of Black kids on the field — and not just in his own dugout.
"The numbers I've seen are staggering," Brewer said. "USA Prime is one of the larger select organizations out there. We have around 20 Denton County teams, and I'd say maybe five or seven Black kids are on those teams. And at least three of those kids are mixed. And the problem with participation continues into college. There was a study done in 2000 that showed at traditionally Black colleges, 86.5% of kids playing were Black kids. Since then, that rate is 45%. Meanwhile, white participation at those same Black schools is up from 3% to 27%. It's staggering."
At the little league level, however, guys like Njoku aren't surprised.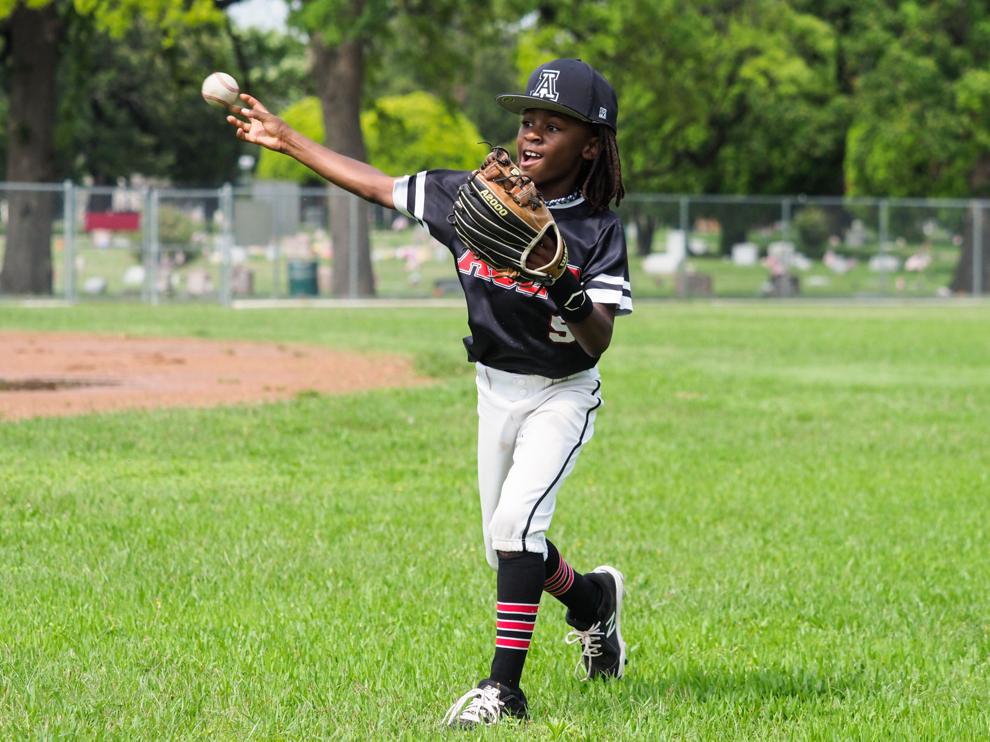 "The [low participation] numbers don't surprise me," Njoku said. "I'm just a dad in the stands, but I can tell you that we played 45 games this spring alone, and we traveled everywhere to play some of the best kids in the country. You just see it. You can go the entire weekend, and there might be those two kids or maybe one other out there," Njoku said. "That's just the way it is. It's not staggering to me. To be honest, when I saw some of those participation numbers, my thought was that they were actually higher than what I would see on a day-to-day basis watching my son play."
Njoku said he was excited to hear about the new league. Starks, whose 6-year-old son also plays baseball, told him about it and introduced him to Brewer. Since that day, Njoku has tried to be a walking megaphone for the organization.
"I'm just trying to help promote it and bring kids in from my neighborhood. That's my role because I didn't play baseball growing up like these guys did," he said. "I just thought it was a great idea to give these kids access to the game of baseball. The goal is to get them exposed to it. My kid is good, but there could be six other kids who are just as good, if not better, but haven't tried because the sport isn't available to them for a variety of reasons."
Hope for a more diverse game
Hudspeth said he's partial to initiatives like this mostly because of his own experiences.
"I live one block from the park, so it's important to me," he said. "I was just talking to a friend of mine about when we used to play baseball together. My dad started a youth football league, but we all played baseball, too, and you knew each other by which team you played on. I remember it like it was yesterday, and I really enjoyed it. That was 40 years ago, and we're still out here trading war stories. I hope that by spreading awareness, we can get the numbers back up."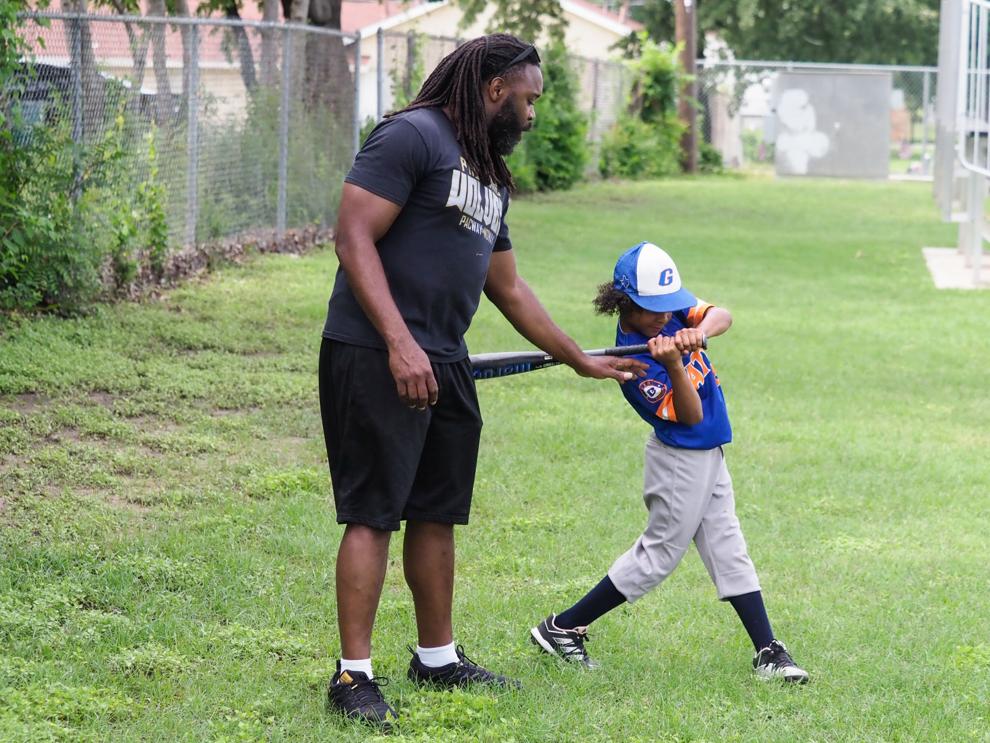 Jackson couldn't agree more. Though he was a natural at other sports, too, he never once wavered in his commitment to baseball. From a very young age, he could be found tagging along at his older brother Jamaal's practices and games. He wanted to be just as good as his older brother, and once he understood the game, he never stopped trying to improve.
That pure love for a sport that has given him so much in return is absent in many other Black athletes' lives, and his goal is to play whatever role he can in getting more kids out to the ballpark. There's still a long road ahead when it comes to increasing Black youth participation in baseball, but having something like the USA Prime Instructional League is a positive step.
"You can see the light at the end of the tunnel," Jackson said. "It trickles down to the youth, and if they can see that it's a great game that they can play and have access to great instruction, then participation rates will hopefully go up.
"There's always been so much talent here. People are going to want to give back because it's for a great cause."