Carl Garrett, a Denton native who went on to play nine seasons in the NFL, died on Monday at the age of 72.
Garrett was a standout running back at Fred Moore and went on to play at New Mexico Highlands before beginning his NFL career.
Garrett's wake will be held at 5 p.m. on Sunday at Pleasant Grove Baptist Church in Denton. The funeral will follow at 11 a.m. Monday at Oak Wood Cemetery in Denton.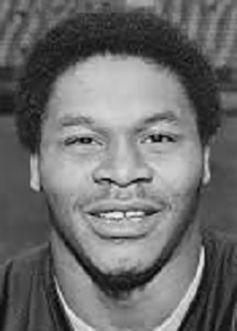 The highlight of Garrett's career came in 1977, when he helped lead the Oakland Raiders to a 32-14 win over the Minnesota Vikings in Super Bowl XI. Garrett rushed for 19 yards and caught a pass for 11 yards.
Hall of Fame wide receiver Fred Biletnikoff was named the MVP of the game and recalled Garrett's contributions to the Raiders that season. Garrett spent the last two seasons of his career that spanned from 1969 to 1977 with Oakland.
"Adding Carl Garrett was a big plus," Biletnikoff wrote in a first-person account of the 1977 season published on the Raiders website in 2019. "[We brought] somebody in for a specific role and he played the role well."
Garrett burst on to the scene in the NFL after being selected in the third round of the 1969 draft by the Boston Patriots. He rushed for 691 yards and five touchdowns on his way to being named the American Football League's rookie of the year.
Garrett also played for the Chicago Bears and New York Jets. He rushed for 4,197 yards and 28 touchdowns in addition to catching 182 passes for 1,931 yards and seven touchdowns in his career.
Garrett returned to Denton following his playing career. In 1985, he was sentenced to nine years in prison after being convicted of sexually assaulting a 12-year-old girl. Garrett maintained his innocence at the time.