Aubrey coach Whitney Stout knows just how important her team's run to the region final last year was for the future of the program.
For the first time since 2009, the Lady Chaparrals advanced to the fifth round of the playoffs, shocking several teams along the way. Aubrey dominated Midlothian Heritage in the area round, sweeping a team that made a state semifinal appearance in 2018.
The Lady Chaps then picked up wins against Melissa and Gilmer before bowing out to Kennedale one step shy of the state semifinal.
The loss hurt, but the table had been set.
With a slew of key contributors coming back, when Aubrey begins fall practice on Monday, the Lady Chaps will undoubtedly have their sights set on another deep playoff push.
"I'm really excited," Stout said. "I think the kids now believe in themselves and have a better understanding of where they want to go and how they want to get there."
Where Aubrey wants to go is the state tournament, and the Lady Chaparrals certainly have the pieces in place to turn that dream into reality.
Aubrey returns one of the most dynamic offensive threats in the Denton area in all-state selection Sydney Garrison. The junior was the Denton Record-Chronicle's 2020 All-Area Offensive Player of the Year, putting down a whopping 509 kills.
The Lady Chaps will also have setter Gracie Bell back for her senior campaign. Bell was the District 9-4A Setter of the Year, dishing out 1,037 assists.
Aubrey opens the season on Aug. 10 against Krum.
The Lady Chaps were one of the most talented teams in the Denton area last season and are poised to be again this fall.
And even though Aubrey is not ranked to begin this season — and was not ranked much of last year, either — Stout said ultimately, she prefers it that way.
"I think honestly, it almost puts a chip on the kids' shoulders," Stout said. "My mentality, I would rather us fly under the radar. When they took teams by surprise, it almost adds to that chip. No one gave them credit or thought they could do it. With the kind of mentality these kids have, they kind of feed off it."
Krum eyes another deep playoff run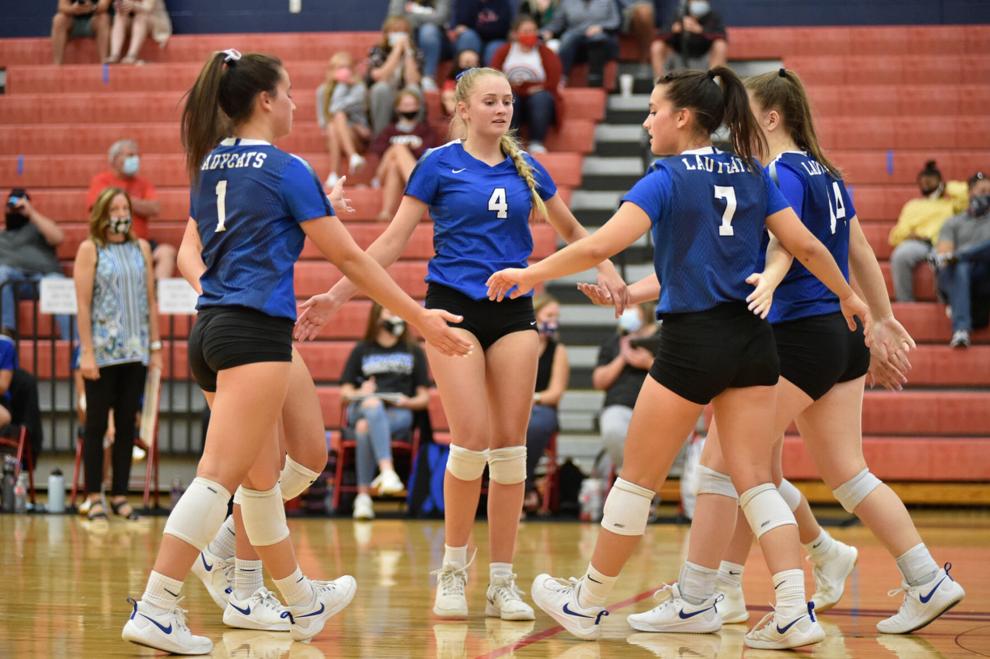 Krum's second-round playoff exit last season was rare, to say the least. After all, the Lady Cats had at least advanced to the region tournament in four out of the previous five seasons leading into that playoff match with Graham.
Lynn Larson admits last year's loss hurt. The good news, though, is that she doesn't expect it to happen again.
With nine returners — seven of which are seniors — the postseason expectations are once again high at Krum. The Lady Cats kick off their season on August 10 in an early-season showdown with Class 4A juggernaut Aubrey.
"I have high expectations every year," Larson said. "We've got some big shoes to fill [after graduating several key players], but I also have plenty of depth to work with. We're still going to be very competitive. If you finish one through four in our district, you have a chance to do extremely well in the playoffs. You're battle-tested by that point."
Larson won't have the services of TWU stars Madeline and Miranda Guffy or outside hitter Payton Lucas. But Mary Doyle, Genesis Martinez, Sydney Martin, Gaby Gunnoe, Ashlyn Baker, Lexi Osborn, Jaci Diviney and Alyssa Nixon are all back from a team that only lost six matches during the regular season.
"It's a solid nucleus, and some of those seniors have been on varsity for a while," Larson said. "There will be room for a couple of new kids that we're thinking about, but I'm very excited about who we've got coming back. It's a good group."
Argyle loaded with tremendous potential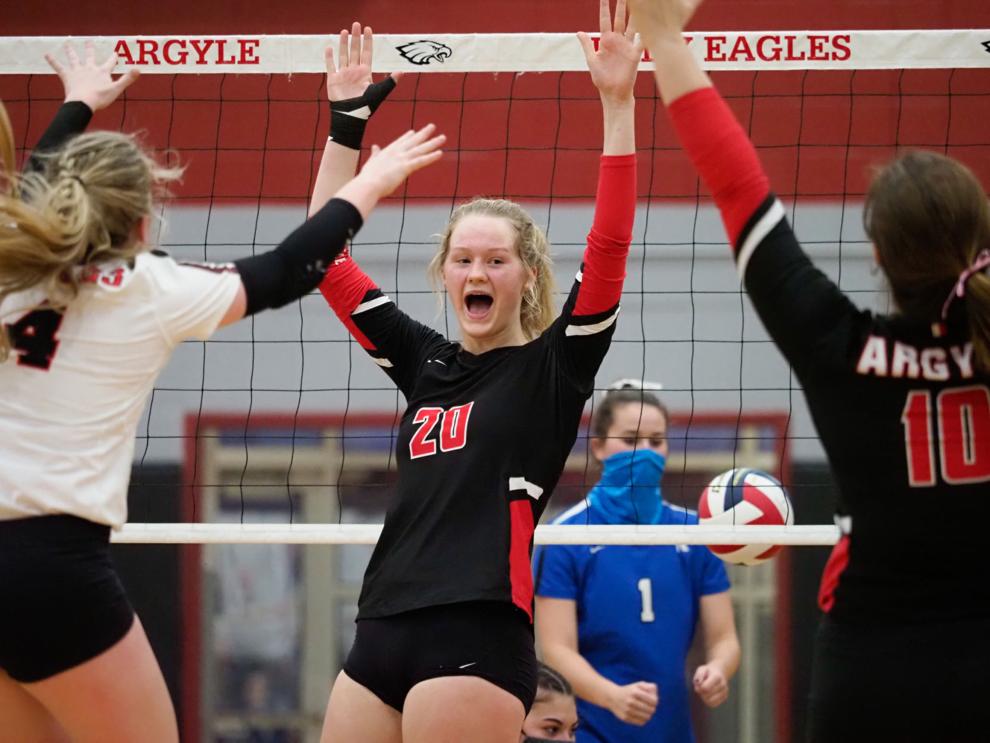 From the moment she began working with her new team, Argyle first-year coach Taryn Hill saw the Lady Eagles' talent and potential.
Argyle made a trip to the region quarterfinal last season despite a roster that featured a significant number of underclassmen contributors.
That experience the Lady Eagles gained last year is expected to pay dividends this fall.
With a new coach and a slew of key returners, Argyle is loaded with tremendous potential — and is in a position to make noise in Class 4A.
"The summer has been really refreshing," Hill said. "I'm glad I've been able to be hands-on with these kids since Day 1. They are excited, and we're really young. I really think going forward, this is a great time to transition in with these kids. They're ready for something new, and they're super competitive.
"On top of that, they've been coming to me, leaving here and going straight to position [training] with other coaches. They're putting in the time and the work. With that, naturally, comes growth. We've already met with the returning varsity kiddos, and they've even said, 'These are our goals.' They even beat me to the punch. It's been awesome."
Argyle will have several weapons at its disposal this season, starting with outside hitter Jessie Moore, a 2020 Texas Girls Coaches Association All-Star selection. The Wyoming commit buried 330 kills last year, hitting an efficient .337%.
In addition, the Lady Eagles will also return senior Jada Price, the two-time Record-Chronicle Libero of the Year. Price, who won the award in 2019 and 2020, made 530 digs last year and was instrumental on the back row.
Sophomore Shaye Feely and junior Allison Hesselgesser will also be back after seeing significant playing time in 2020.
Argyle opens the season against Class 6A powerhouses Trophy Club Nelson and Prosper on Aug. 9. The Lady Eagles will also play Class 5A region finalist Denton in non-district play.
"You want to talk about speeding up that ball, especially early in the season," Hill said of Argyle's non-district opponents. "I scheduled that specifically for these kids to see that tempo and see what we need to work toward. I think that having that level of play early on is really going to set us up to reach our goals, so that when we do play Krum and Decatur [in district], we aren't surprised. I think that will be pretty key."