EDITOR'S NOTE: Over the past few weeks, the Denton Record-Chronicle has, in consultation with local coaches, compiled statistics, anecdotes and information on high school football players over the past decade. The following is the fifth installment in a multiple-part series featuring the best football players in the DRC's coverage area over the last 10 seasons (2010-2019). Players were eligible for the team as long as they played in one season in the past decade. The Denton-area All-Decade team does not rank players, but instead, showcases the top 3-5 at each position. The series continues today with offensive linemen.
John Lanz
Guyer, 2016-2017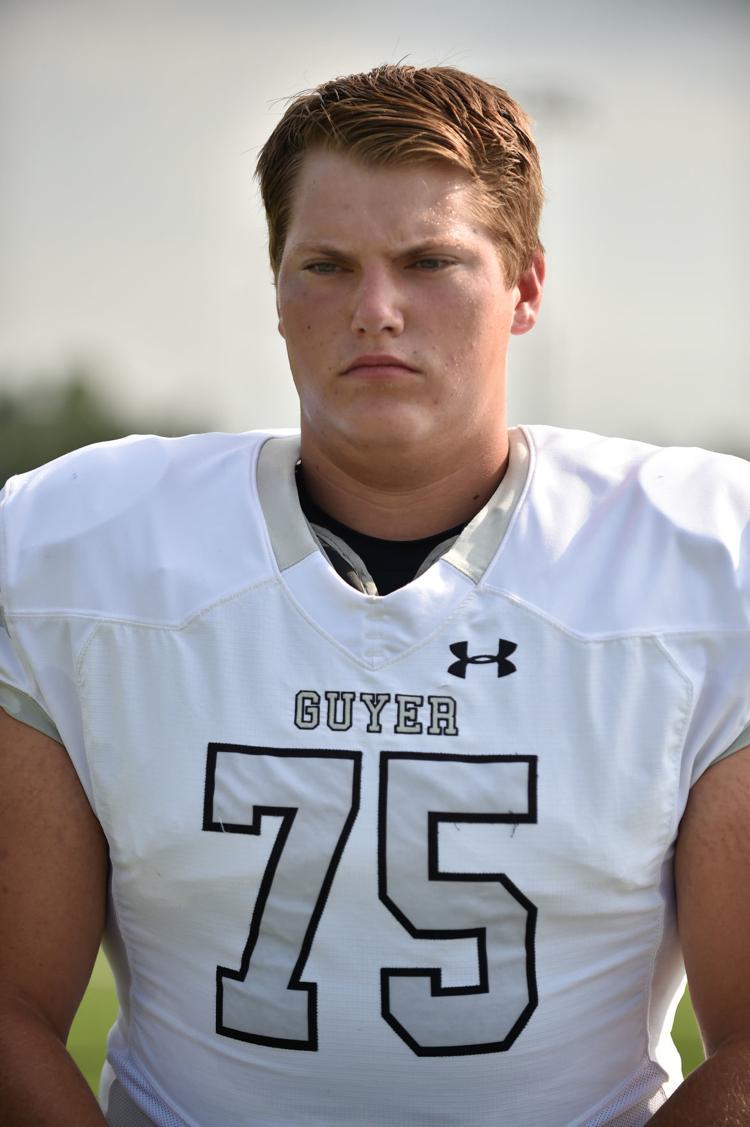 Guyer has long been known for its power in the trenches, and John Lanz may have been one of the most dominant linemen to come through the Wildcats' program. As a senior in 2017, Lanz graded out at 90% and was an honorable mention all-state selection. During his tenure at Guyer, Lanz also never allowed a sack, morphing into one of the most dependable linemen the Denton area has ever seen. With Lanz paving the way, Guyer averaged 307.3 yards per game on the ground in 2017. When his time at Guyer came to an end, Lanz was a three-star prospect and the No. 3-rated center in Texas by 247Sports. He eventually signed with TCU and is still there today.
Dakota Laws
Ryan, 2012-2014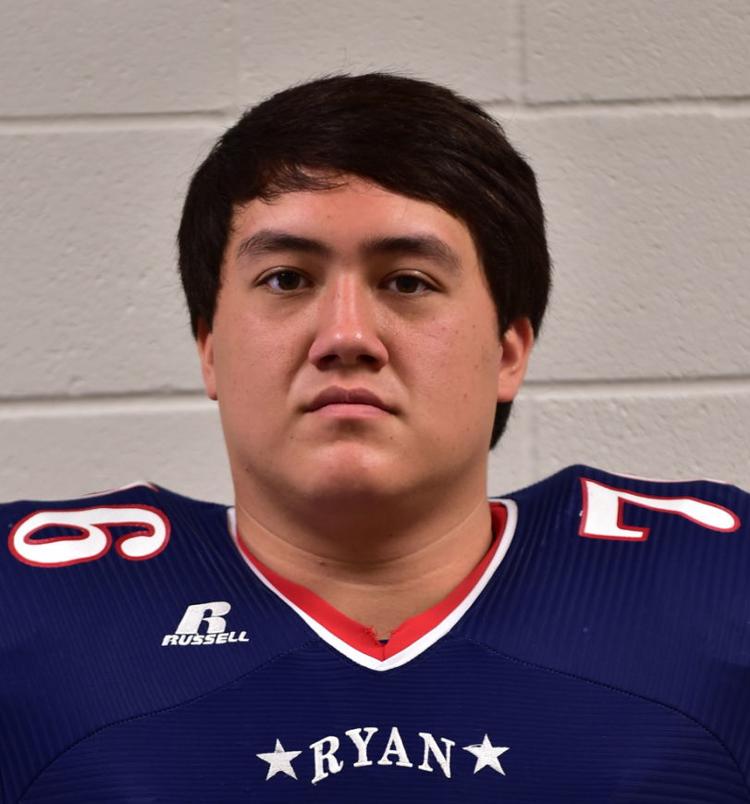 Ryan has had plenty of stars on its offensive line over the years. In terms of the last decade, perhaps none were as dominant as Dakota Laws. A three-year varsity letterman, Laws was a back-to-back all-state selection his junior and senior seasons while playing under Joey Florence and Dave Henigan. During his senior year, he paved the way for Ryan's run-heavy attack and, despite the team not making the playoffs, recorded 58 pancake blocks while not allowing a single sack. He was also on the 2013 team that finished 11-3 and rallied from a 30-point deficit to outlast Keller Fossil Ridge in a wild playoff win. Laws went on to have an equally impressive career at Abilene Christian. He started all 11 games for the Wildcats as a sophomore and was part of an offensive line that helped ACU finish fourth in the Southland Conference in passing offense (278.5 yards per game), seventh in scoring offense (26.8) and sixth in total offense (391.6). He was also an all-conference honorable mention his sophomore and senior seasons at ACU.
Grant Polley
Denton, 2014-2017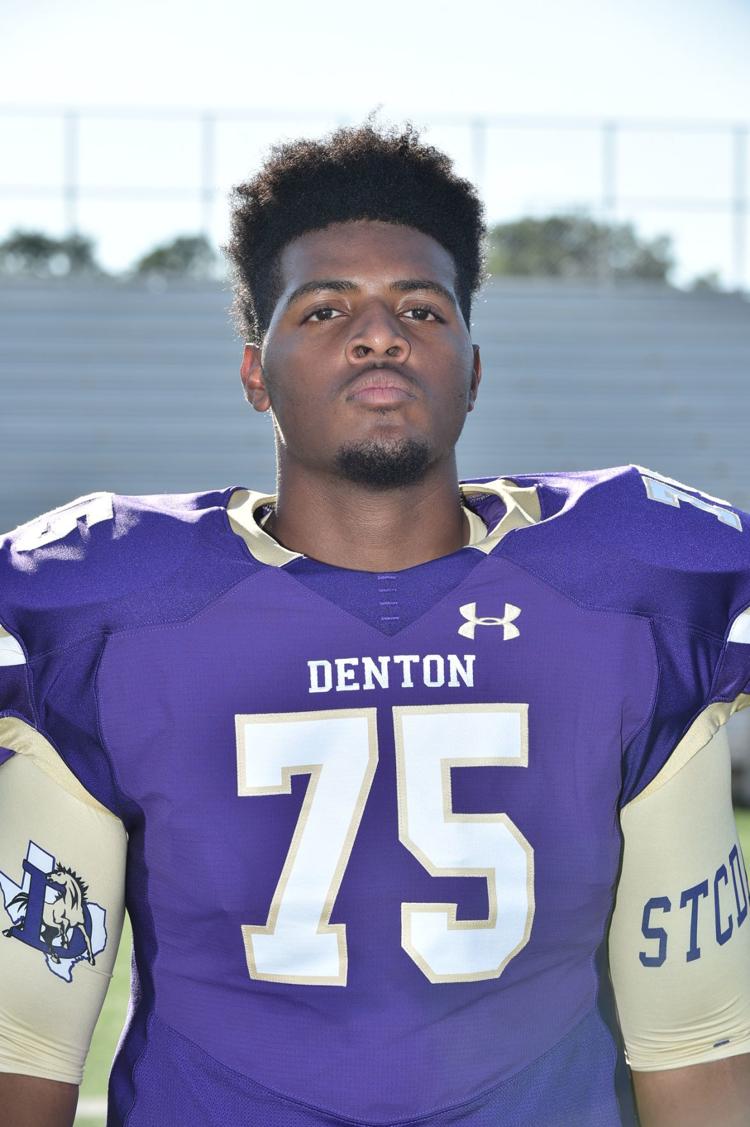 Despite being limited with injuries late in his high school career, Grant Polley was one of the top-ranked offensive linemen in the nation during his tenure with the Broncos and helped clear the path for one of the better teams in the Denton area at the time. At one point, ESPN.com had him ranked as the No. 20 offensive guard in the nation and Scout.com listed him as the No. 5 guard in Texas. He combined for 259 knockdowns without allowing a single sack during his junior and senior seasons (grading out at 93% as a senior) at Denton and was a Texas APSE second-team all-state selection his senior year. Denton went 18-5 in those two seasons, making the playoffs both times. Polley went on to make the Under Armour All-American game roster and redshirted at Colorado in 2017 before being saddled with more injuries.
Patrick Morris
Guyer, 2010-2012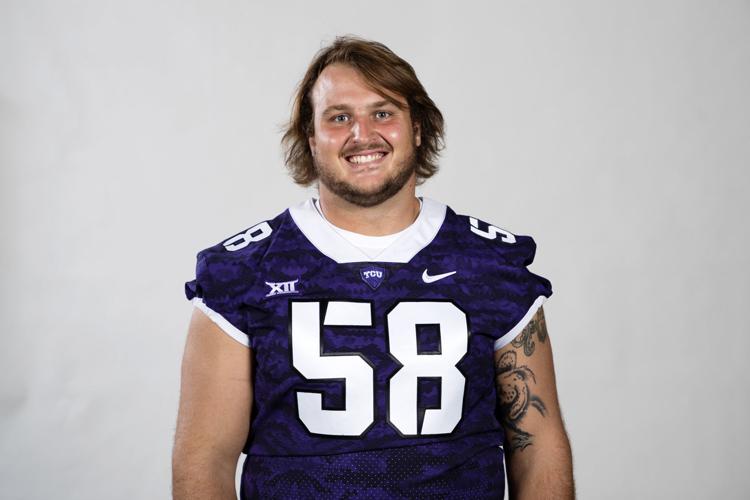 Yet another powerful offensive lineman to come through Guyer, Patrick Morris was an immovable force during the Wildcats' 2012 state championship run. The District 5-4A first-team selection graded out at 87% during his senior campaign while tallying 27 knockdown blocks. Guyer racked up 2,884 yards and 52 touchdowns on the ground in 2012, en route to its first state title in program history. Morris eventually became the No. 2-ranked center in Texas by Scout.com and earned Class 4A all-state honors by the Associated Press. He went on to play collegiately at TCU and started in 11 games as a junior in 2016. Morris was one of the Horned Frogs' team captains as a senior in 2017 and was later named to the AP All-Bowl team for helping TCU beat Stanford in the Valero Alamo Bowl.
Trey Keenan
Argyle, 2008-2011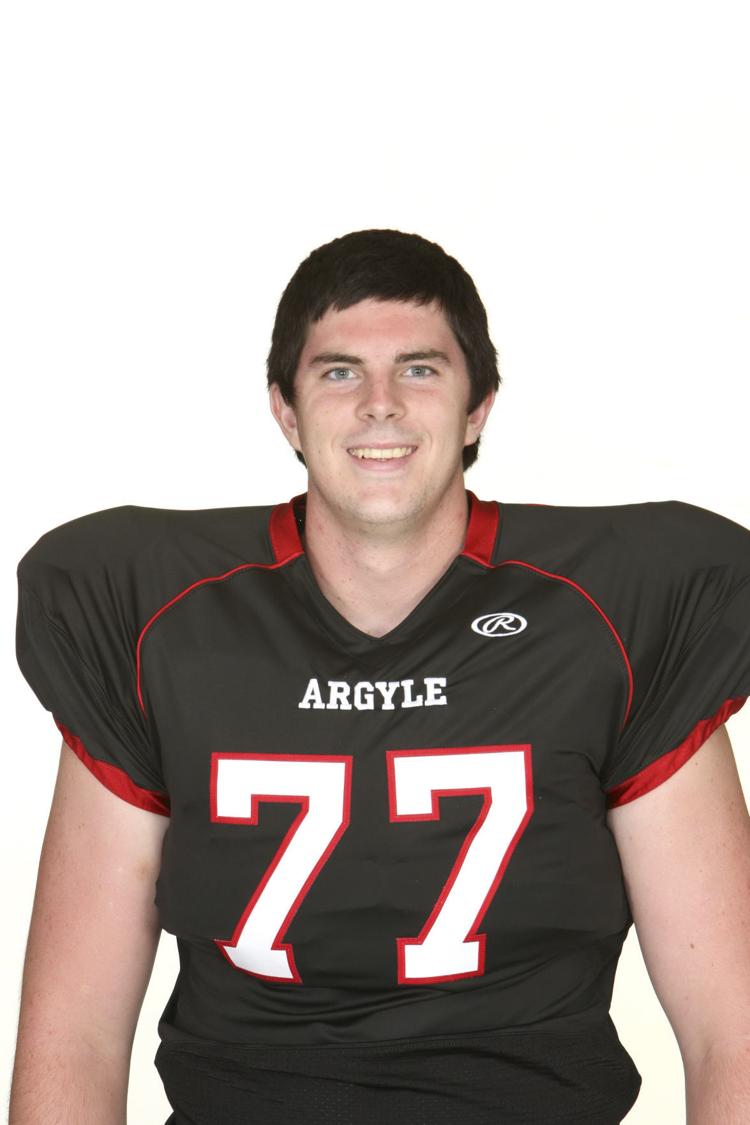 A Class 3A first-team all-state selection by the Texas Associated Press Sports Editors, Keenan is near the top of a long list of standout linemen to suit up for Argyle. The 6-5, 272-pound brick wall helped lead the Eagles to the 2011 Class 3A Division II state title game against Wimberley. Although Argyle lost 21-14, Keenan and a host of others sparked a streak in which the Eagles reached the state title game in four of five years from 2011 to 2015 (2012 being the only year Argyle did not make it to the championship game). Keenan was a three-star prospect according to ESPN, and later signed with Texas Tech. He spent three years with the Red Raiders before transferring to North Texas in 2015. After sitting out a season due to transfer rules, Keenan started every game in 2016, the first of Seth Littrell's tenure. The Mean Green went 5-8 that year, falling to Army in overtime of the Heart of Dallas Bowl.
On the bubble
Jordan Williams
Ryan, 2009-2011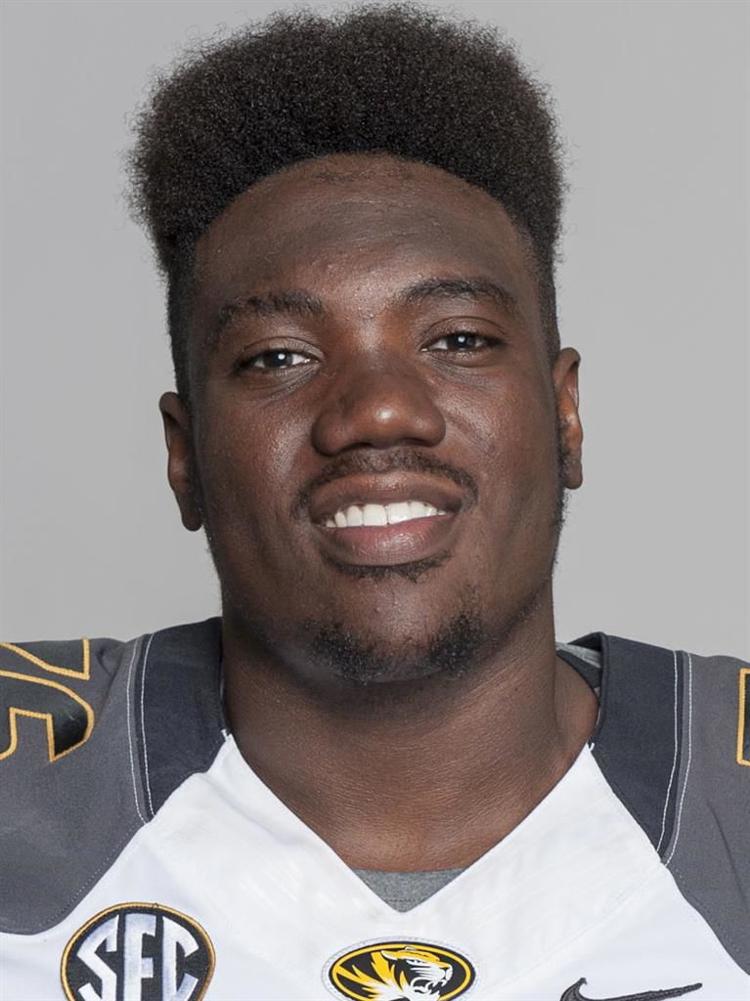 Jordan Williams was a key contributor to several Ryan Raider football teams in the early part of the decade, including the 2010 team that lost to Lake Travis in the Class 4A state championship game. The following season, Williams, a tackle, was back and helped guide the Raiders to the third round, where they lost to Waco Midway despite not giving up a single offensive touchdown. Williams' recruiting picked up late in his career and ultimately landed him with the Missouri Tigers. His time at Mizzou was shortlived, as Williams eventually transferred to Ferris State University to finish out his playing career.
Preston Wilson
Argyle, 2016-2018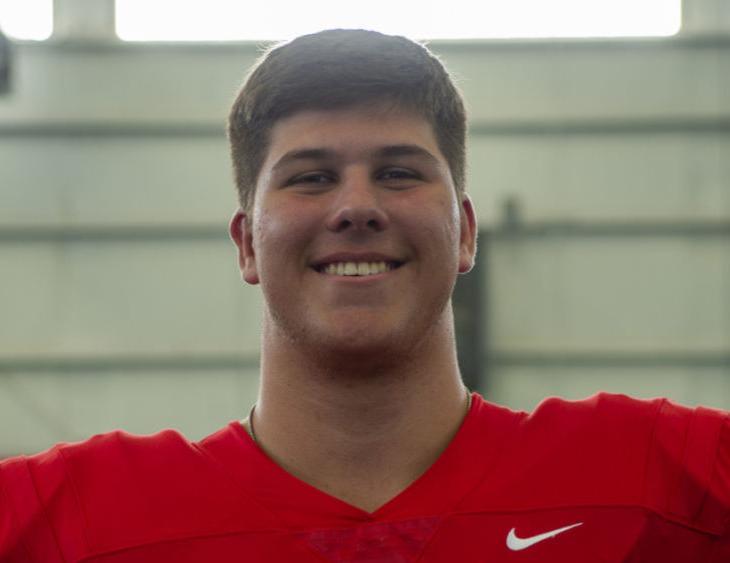 The District 7-4A Offensive Lineman of the Year as a senior, Wilson was the leader of a stout offensive line group that helped Argyle reach the region final in 2018. With Wilson as the anchor up front, the Eagles averaged 50 points per game en route to a 13-1 record. Wilson was a 4A second-team selection by the APSE, and as a junior, was honorable mention all-state. The three-star prospect signed with Oklahoma State, where he redshirted as a freshman last season.
Erick Cade
Braswell, 2017-present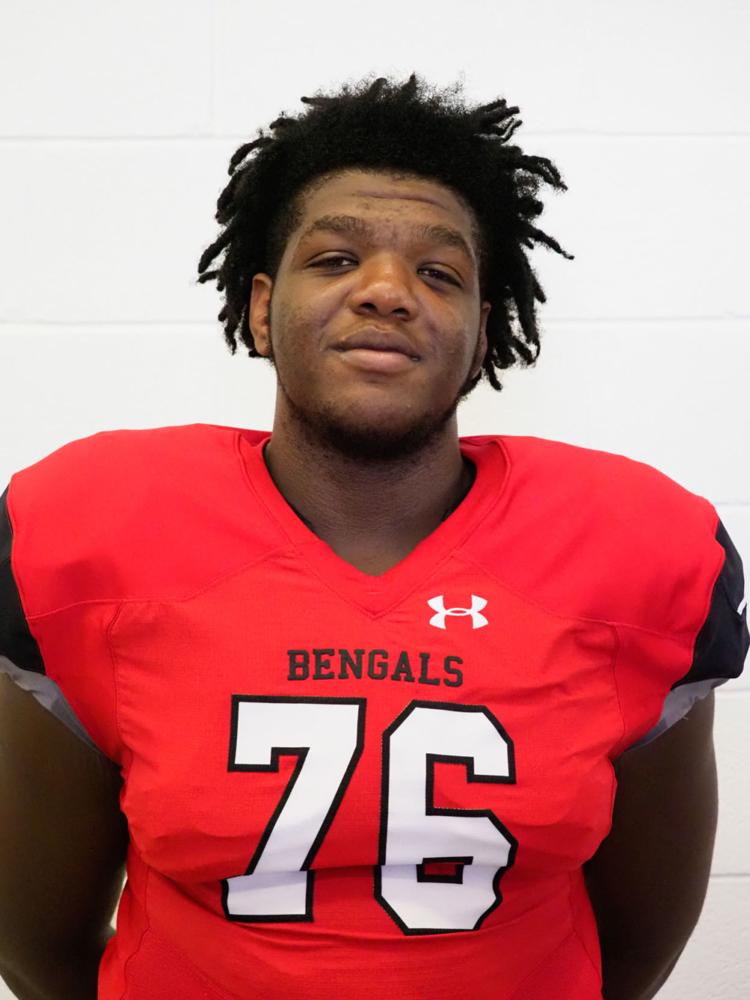 Cade enters his senior season at Braswell in 2020 with offers from a slew of Power Five programs, including Alabama, Ole Miss, Baylor, Arkansas and defending national champion LSU. The 6-5, 313-pound tackle was a District 7-5A Division II first-team selection last year and is on track for a monster senior season. Although his high school career isn't finished, Cade's unique blend of size, quickness and athleticism could lead him to become one of the best linemen the Denton area has ever seen.