EDITOR'S NOTE: Over the past few weeks, the Denton Record-Chronicle has, in consultation with local coaches, compiled statistics, anecdotes and information on high school football players over the past decade. The following is the eighth installment in a multiple-part series featuring the best football players in the DRC's coverage area over the last 10 seasons (2010-2019). Players were eligible for the team as long as they played in one season in the past decade. The Denton-area All-Decade team does not rank players, but instead showcases the top 3-5 at each position. The series concludes today with defensive backs.
Josh Jackson
Lake Dallas, 2012-2013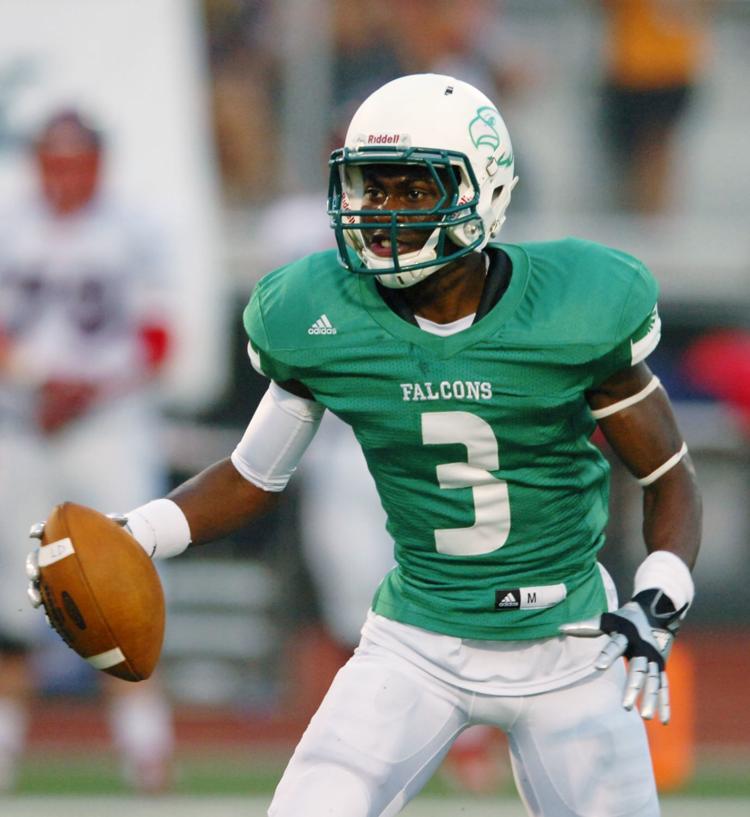 Josh Jackson took a standout high school career where he was lightly recruited and used it as a springboard to become a consensus All-American at Iowa and an eventual player for the Green Bay Packers. Originally a two-way star at wide receiver and cornerback, he helped the Falcons reach the second round of the playoffs as a junior before being injured during his senior season. Before that injury, he had 485 receiving yards and nine touchdowns while also being a near impossible defender to beat. As a junior, he had two interceptions and nine pass breakups over 11 games. After redshirting in his first year at Iowa, he saw action in 26 games over the next two seasons. In 2017, Jackson led the nation in interceptions with eight and in passes defended with an average of 2.0 per game. He returned two interceptions for touchdowns, forced a fumble and blocked a kick. The Packers selected Jackson in the second round (45th overall) of the 2018 NFL Draft and was one of four rookie cornerbacks in the NFL to play all 16 regular-season games in 2018.
Billy Bowman Jr.
Ryan, 2017-present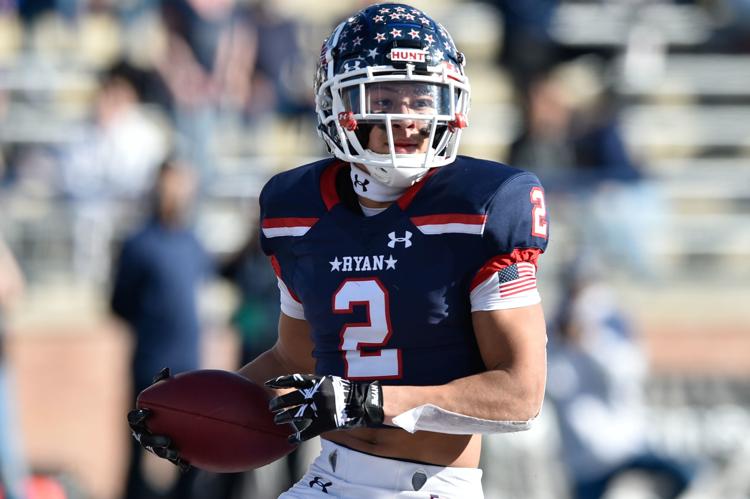 Heading into his fourth varsity season, Billy Bowman Jr. has emerged as one of the more productive and versatile athletes in Ryan Raiders' history and in the Denton area as a whole, often lining up as a wide receiver, defensive back, and as a dangerous return man on special teams. Bowman's high football IQ, speed, and ball-hawking skills made him a catalyst in Ryan's run to the Class 5A Division I title game last year and have helped him rack up eight interceptions over the previous two seasons alone. He returned four of those INTs for touchdowns (three vs Keller Fossil Ridge in 2018). He's also returned one fumble for a score and has five touchdowns on special teams. Bowman is committed to Texas and is currently the fifth-ranked recruit in his class according to 247Sports' composite rankings.
Delano Robinson
Ryan, 2014-2016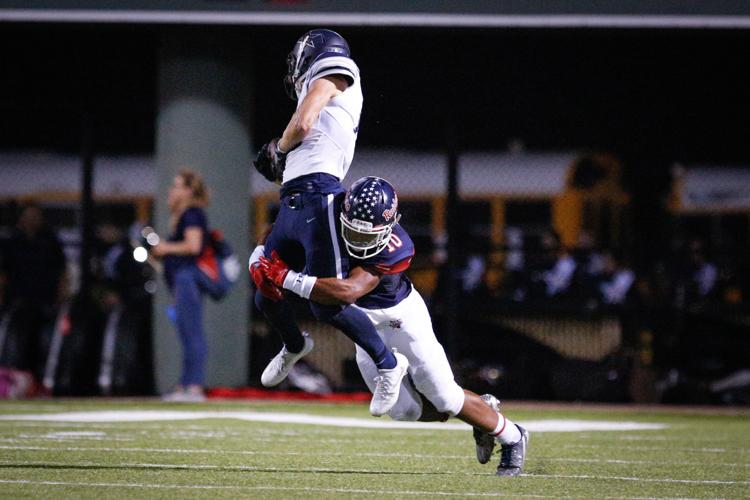 Robinson was a hybrid defensive back who could also play linebacker when needed. Between 2015 and 2016, he was one of the more dominant stars for a Ryan program that finished with a combined 27-2 record while advancing as far as the Class 5A Division I state semifinals in 2016. Robinson was a first-team all-state selection that year. In those two seasons, Robinson was in on 215 tackles while racking up five interceptions, two sacks, three forced fumbles, 10 pass breakups, and one fumble recovery. Though he was just a two-star recruit by 247Sports, college coaches thought otherwise. He chose SMU over Air Force and several other top-flight programs and has since cobbled together a productive career with the Mustangs. He started 11 games last year and has registered 136 total tackles, including 13.5 for loss, with 2.5 sacks, four pass breakups and four fumble recoveries in three seasons.
Bryce Jackson
Guyer, 2015-2016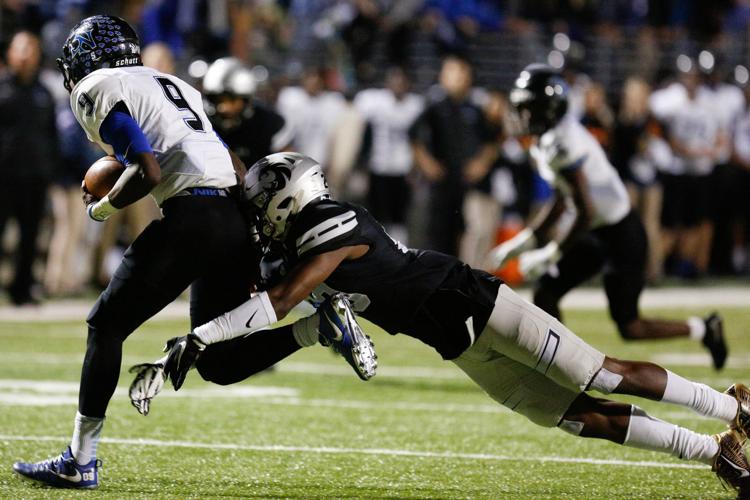 As far as run-stuffing safeties go, Bryce Jackson was one of the best to come through the Denton area. As a senior in 2016, Jackson made 112 tackles to go along with two interceptions and four pass break ups. The DRC first-team all-area selection was also honorable mention all-state and led Guyer to a 9-3 record in 2016 and 10-4 mark in 2015. As a junior, Jackson helped the Wildcats put together one of its best defenses in program history. He made 120 tackles, 10 tackles for loss and intercepted four passes. Jackson eventually signed with Northwestern. After redshirting his freshman year, he appeared in all 14 games in 2018. Last season as a redshirt sophomore, Jackson started one game and finished the season with 20 tackles and a fumble recovery. 
On the bubble
Connor Wilson
Argyle, 2012-2013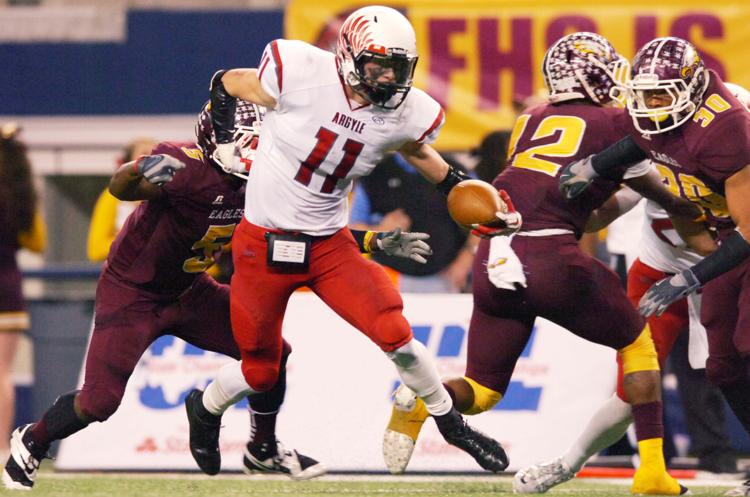 Wilson was one of the most dynamic playmakers in the Denton area during his stint with Argyle and helped the Eagles go undefeated en route to their 2013 state title. During his senior campaign, Wilson racked up 103 tackles and posted four tackles for loss. He also forced three fumbles and recovered another. The DRC all-area first-team selection was adept in coverage but could also make plays around the line of scrimmage. With Wilson anchoring Argyle's secondary, the Eagles surrendered just 13.9 points per game in 2013. 
Deuce Harmon
Guyer, 2018-present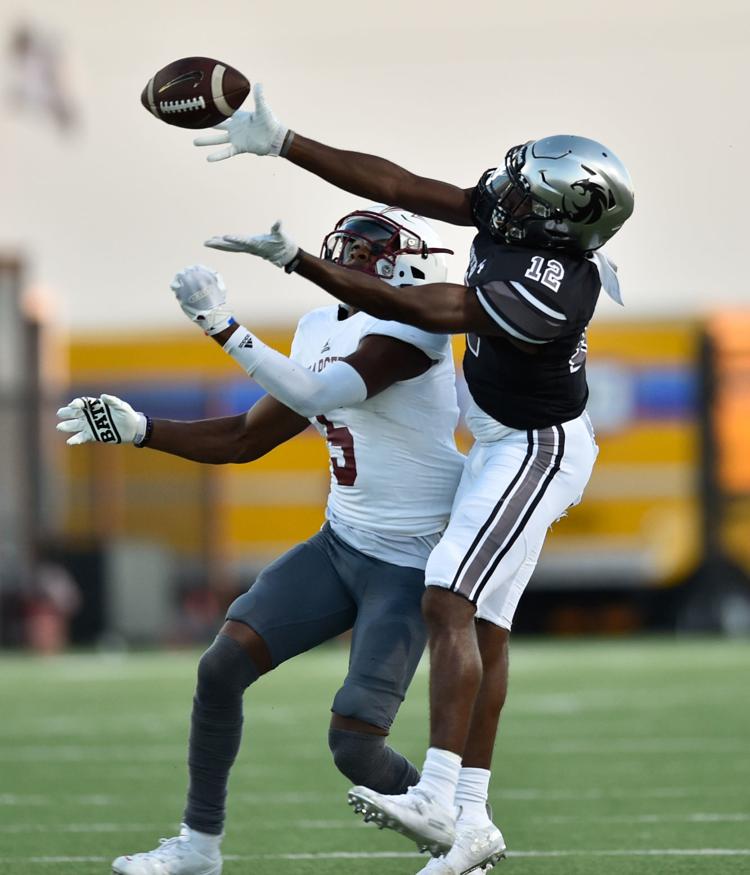 One of the most coveted Denton-area recruits over the past year, Deuce Harmon is as versatile as they come. The four-star prospect played receiver for Guyer in 2019 in addition to serving as the team's lockdown cornerback and kick returner. During the Wildcats' run to the Class 6A Division II title game, Harmon distinguished himself as one of the top cornerbacks in the state. The Texas A&M commit posted 46 tackles, intercepted two passes and broke up 10 passes. He also forced a fumble and recovered a fumble while earning first-team honors on the DRC's All-Area team. 
Thabo Mwaniki
Guyer, 2013-2016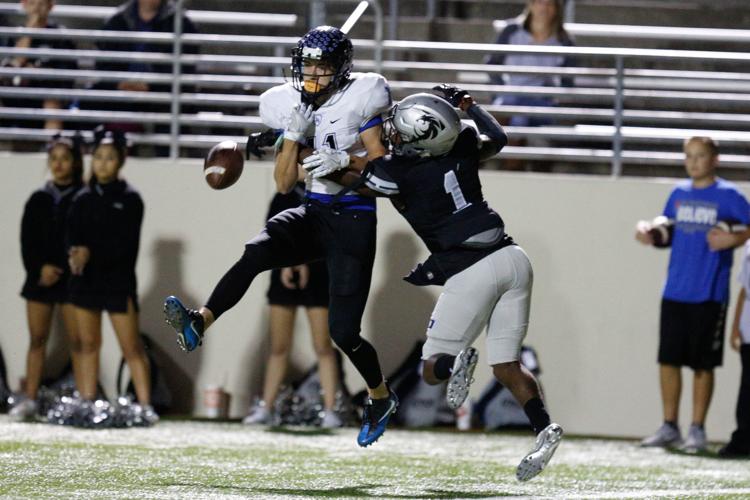 Mwaniki played a variety of roles for Guyer during his high school career, but was a force in the Wildcats' secondary. As a senior in 2016, Mwaniki posted 62 tackles, nine pass break ups and an interception, despite missing two games — one because he was playing quarterback. Mwaniki was a DRC All-Area first-team selection in 2016 and went on to sign with Oklahoma State. With the Cowboys, Mwaniki appeared in 20 games and made six starts, tallying 39 tackles and an interception. Mwaniki transferred to Houston, where he sat out the 2019 season due to eligibility rules. He has two years of eligibility left beginning with the 2020 season.