Jalie Mitchell had plenty of reasons to be happy following the opening weekend of Conference USA play beyond the obvious.
Sweeping UAB to move to 2-0 in league play and 5-2 on the season was a significant milestone for North Texas after a 12-19 finish a year ago. It's what the Mean Green overcame to get to that point that made the outcome all the more rewarding for UNT's coach.
The Mean Green have been hit hard by the coronavirus pandemic that has affected teams across college basketball.
UNT was without starting guard Destiny Brooks as well as forwards Charlene Shepherd and Destinee McDowell for its series against UAB.
The Mean Green found a way to win without those players, all while working their way through a transition that has several newcomers filling key roles under a new batch of assistant coaches.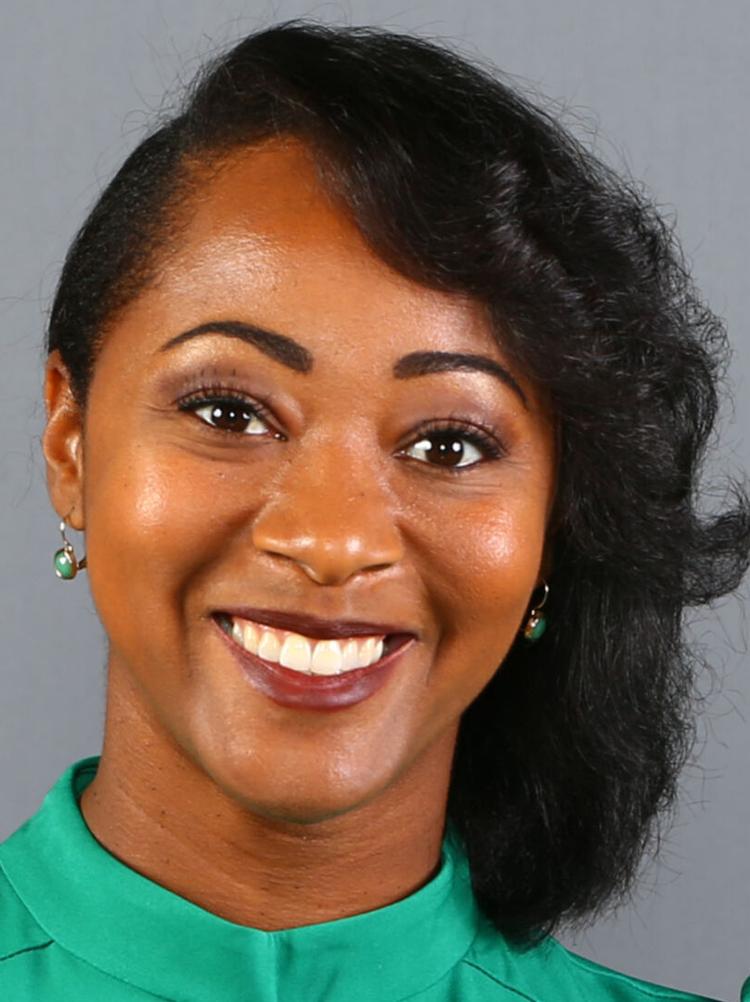 "It's been a challenge," Mitchell said. "The best part of this is we have been able to stay engaged and focused through so much uncertainty and change. When someone is down, the next person has stepped up."
UNT will look to maintain that focus on Friday and Saturday when it hosts UTSA (2-5, 0-2) at the Super Pit. The teams will face off at 6:30 on Friday before closing out the series with a 3:30 p.m. game on Saturday.
The question for UNT coming into the season was how it would fare in melding a host of veterans with one of Mitchell's best hauls of incoming talent heading into her sixth season guiding the Mean Green.
UNT had several key players emerge as key contributors last season, including sophomore point guard N'Yah Boyd. Mitchell knew the Mean Green would sink or swim based on their ability to have those players mesh with a host of newcomers.
The challenge was made all the tougher by the fact UNT also has three new assistant coaches on staff in Jamie Carey, Kelby Jones and Durmon Jennings.
The results so far have been encouraging.
Sophomore guard Quincy Noble has emerged as one of the top players in C-USA in her first season playing for the Mean Green. The New Mexico transfer is averaging 19.9 points per game, a total that ranks fourth in the league.
Boyd is adding 13.0 points per game and has already been named C-USA's Player of the Week once this season. Forward Tommisha Lampkin was named the league's Freshman of the Week on Monday after averaging eight points and four rebounds in UNT's two wins over UAB.
"The work we put in this summer and the way we have been dedicated to getting better is paying off right now," Boyd said. "We are staying humble and focused."
Mitchell has been particularly pleased with the way her team has come together after a limited offseason. UNT's players typically spend time together off the court to develop the chemistry Mitchell believes is critical to a team's growth.
"We were not able to do as much team building as we have in the past, but the players found a way," Mitchell said. "The time they have spent together has been priceless. They have stayed focused and invested in each other."
Noble credited those efforts for her success early in the season. She was able to settle in while sitting out last season and jumped into a key role right away this fall.
"You never know what to expect when you come into a new team," Noble said. "My teammates have made it easy to come in, score and contribute. Everyone is going to have their moment on this team. Right now, it's my time. You never know who will be next.
"Everyone has stepped up when the opportunity has been there."
The way a host of UNT players have responded in the face of tough circumstances has Mitchell and her players feeling confident that they can build on their encouraging start.
"We are only going to get better," Noble said. "The way we played at UAB was not our best. As conference play goes on and we learn more about each other, the sky is the limit."