North Texas wide receiver Jaelon Darden declared for the NFL draft on Sunday, just two days after he cemented his status as one of the all-time greats in program history.
Darden was already UNT's career leader in touchdown receptions heading into the Mean Green's game against UTEP on Friday.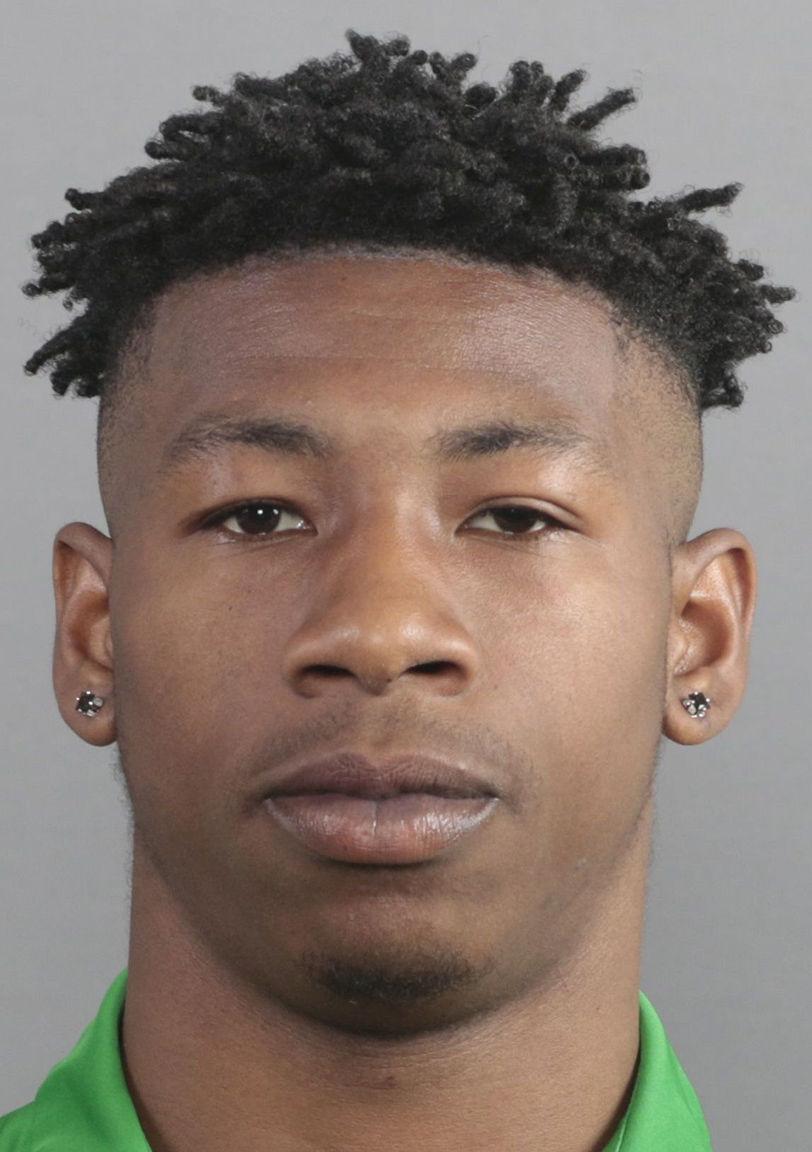 The senior added school records for career receiving yards and career receptions with a signature performance in UNT's 45-43 win over the Miners. Darden finished with eight caches for 173 yards and four touchdowns.
The Houston native walked into UNT's postgame press conference with a bag filled with four footballs, one to commemorate each of his four touchdown grabs.
"I am still going to think about it," Darden said of declaring for the draft after the game. "It will come down to what is best for me."
Darden needed only a few hours to ponder his options before deciding to head to the NFL.
He announced his decision on his Twitter account.
"I'll always look back at the blessings and lessons from my time here in Denton, which have been a great 4 years. Especially with my teammates, who have become like brothers," Darden wrote.
Darden has 230 receptions for 2,718 yards and 38 touchdowns.
Darden said after UNT's win over UTEP that he has one final game to play with the Mean Green. The Mean Green received a bid to the Myrtle Beach Bowl to face Appalachian State on Dec. 21 Sunday night.
The NCAA has rescinded bowl eligibility requirements that require teams to finish .500 to receive postseason bid. UNT is 4-5 on the season.
Littrell attributed Darden's success to the work he put in over his time with the Mean Green. Darden was far from the biggest wide receiver on UNT's roster at 5-foot-9 and 174 pounds.
What set him apart was the work ethic that helped him develop into a complete receiver who capitalizes on his speed and quickness.
"He's a stud. I'm proud of him. He deserves it because of the amount of work he puts in off the field when no one else is around," Littrell said of the records Darden set. "He has all the tools."
Darden will now turn his attention to capitalizing on those tools heading into the NFL draft that will begin on April 29 and last three days.
Those rankings point toward Darden adding one more milestone to his UNT resume. UNT hasn't had a player selected in the NFL draft since linebacker Cody Spencer was selected in the sixth round of the 2004 draft by the Oakland Raiders.
UNT has the longest NFL draft drought in major college football.
Becoming the first player UNT has had selected in 17 years would add to Darden's legacy that goes well beyond the records he set with the Mean Green. Darden's coaches and teammates credited him with setting an example with his work ethic as well as serving as one of UNT's key leaders.
Darden is a member of UNT's leadership council.
"Jaelon is as good of a person as there is in the building and as good of a leader as I have ever had," UNT wide receivers coach Tommy Mainord said earlier this season. "He cares about other people and helping them get better. Our receivers are so close. He does a great job of mentoring those guys."
Darden's decision to declare for the NFL draft comes just a few months after his father died from a heart condition. Darden has passed on multiple opportunities to speak in detail about his father's death and how it impacted him but alluded to it several times.
He did so again following his record-setting performance against UTEP.
"It's nothing but God," Darden said when asked about his outing against the Miners. "I feel like he and my dad were with me."
Darden announced his decision to leave UNT and head to the NFL just hours later.
"I couldn't be more excited for the future for what my future holds," Darden wrote while wrapping up his announcement that he is headed to the NFL. "And I will always rep the Mean Green at heart."