North Texas found itself in a tough spot when Derek Akunne calmly surveyed Rice's offense with the Owls just feet from the end zone.
The linebacker immediately flashed back to UNT's walkthrough and what defensive coordinator John Skladany said the day before a Halloween night showdown with Rice at Apogee Stadium in 2013.
Skladany advised his players that in short-yardage situations the Owls often ran an option play to the left.
"Sure enough, they ran it exactly how coach Skladany said they would," Akunne said this week.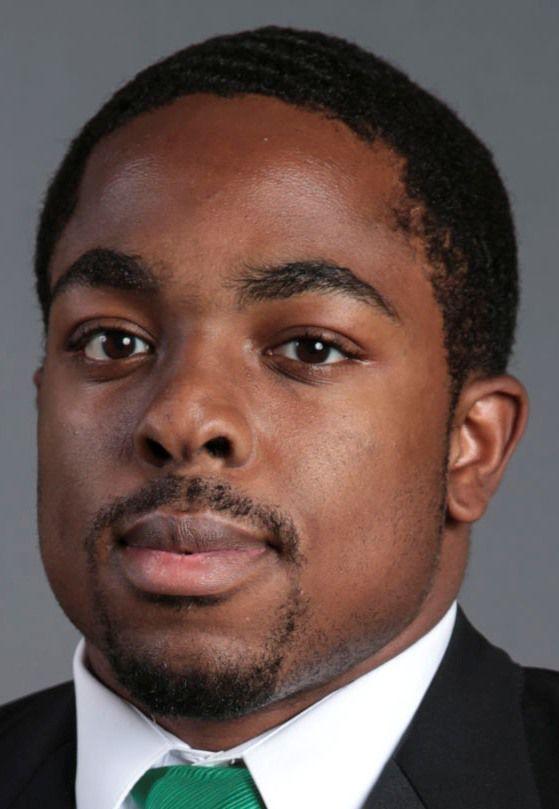 Akunne didn't know it then, but what transpired on that play and those that followed would come to be known as "The Stand," an epic eight-play goal-line series that was extended by a holding call on UNT in the end zone. Rice had eight shots to crack UNT's defense from inside the Mean Green's 6-yard line. UNT turned the Owls back every time in a 28-16 win that sparked a turnaround season.
Flash forward to 2020 and UNT was set to face UTEP on Saturday, the seven-year anniversary of the goal-line stand that is still fresh in the minds of the Mean Green's former coaches and players who were involved. The game has since been postponed due to the coronavirus pandemic.
"I've never been through a series like that with eight plays so close to the goal line," former UNT coach Dan McCarney said. "That stand represented what that team was about with its incredible effort, resolve, confidence, heart and courage. Those are the things you must have to make a stand like that. Four plays in a stand is incredible. Those guys did it for eight."
The stand taken on the field that night has become part of program lore. The way Skladany prepared UNT's players for the opening play in the series is just part of the untold story of the defensive line that took "The Stand."
A chance for greatness
An eight-play goal-line stop would be special in any game.
Part of what made "The Stand" even more memorable for UNT's coaches, players and fans was that it helped put the Mean Green over the top on a significant night in program history.
UNT came into the 2013 season riding a streak of eight straight losing seasons and hadn't played in a bowl game since 2004. The Mean Green established a goal to "Hit Six," the catch phrase they came up with to signify becoming bowl eligible with six wins.
UNT was almost there at 5-3 heading into its game against the Owls. The Mean Green were also 3-1 in Conference USA play and in the hunt for the conference title.
"We knew what that game meant," safety Marcus Trice said. "We were going to fight, scratch and claw to become bowl eligible. We knew how important it was for the program, our fans and our season."
UNT's athletics department pulled out all the stops that night to lure its fans out to a rare Thursday night game as well as fire up its players.
The Mean Green had shied away from wearing black jerseys despite its players' desire to feature that look for years. UNT ditched its regular green and white that night and promoted a game for the C-USA West Division lead, taking the field in all black.
Rice came into the game at 6-2 and was 4-0 in league play. The matchup was so intriguing Fox Sports picked up the game for a national broadcast.
The crowd of 22,835 fans created an atmosphere UNT's players and coaches will never forget. Some fans wore costumes, while others wore their UNT gear.
"The crowd was crazy," Akunne said. "There was an energy that night. You just knew something special would happen."
Backs to the wall
Something special did happen when UNT's defense dug in near its goal line.
The Mean Green led 28-16 early in the fourth quarter when Rice quarterback Taylor McHargue broke free for a 23-yard run before Trice ran him down at the Mean Green's 1-yard line.
UNT would still have had a good chance to win if Rice scored, but the Mean Green's veterans were determined to grab control then and there. The challenge was one UNT seemed particularly well equipped to tackle with seven senior starters, including linebacker Zach Orr. The UNT Hall of Famer went on the play for the Baltimore Ravens and was a second-team All-Pro in 2016.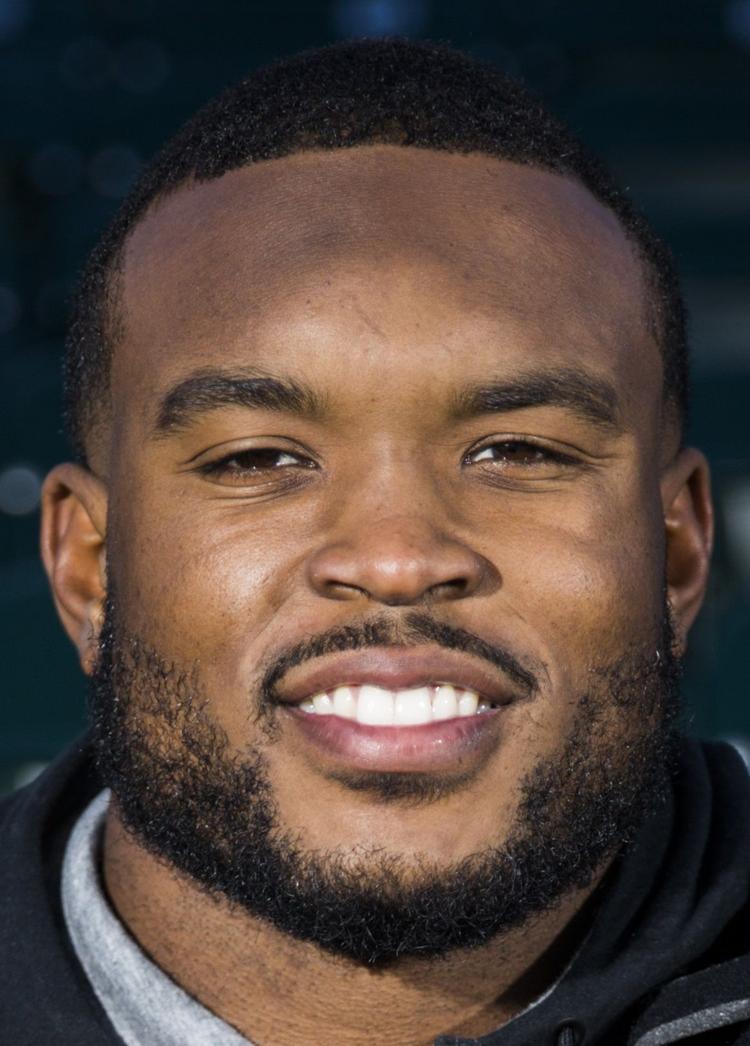 "What made that team so special is that we had been through so much during our time there," Orr said. "We took ownership of that team as players. We had also been in the same system with the same people for years. We were prepared for that moment."
Trice could sense a confidence among his teammates that they could come through in a tough spot after he dragged McHargue down just short of the end zone.
"I remember Orr and [defensive tackle Richard] Abbe firing us up," Trice said. "They said we weren't going to let them in. We prepared all season for that stand and knew what we were going to do."
Akunne wasn't the only player who remembered what Skladany said about what Rice would run in a short-yardage situation. Trice was ready as well and cut down running back Darik Dillard for a 2-yard loss on the option play.
McHargue pushed Rice back to the 1 with a run on second down before Orr threw running back Jeremy Eddington for a 5-yard loss on third down.
UNT appeared as if it had made the key fourth down stop on a pass to the end zone, but cornerback Zac Whitfield was called for holding. Rice picked up a first down at the UNT 3-yard line and new life.
"No one put their heads down and complained about the flag," Orr said. "We came together and communicated. It was a total team effort. A lot of guys made plays."
Linebacker Will Wright stopped Dillard for a 1-yard gain on another running play after Rice picked up the first down. After a McHargue pass fell incomplete, Rice went back to Dillard, who was stopped for no gain by cornerback James Jones.
Rice had one more crack from the UNT 2-yard line and called a timeout. That was when cornerback Kenny Buyers realized he was in the midst of a signature moment in UNT history.
"After the seventh play, I remember thinking, 'Oh, wow. This is really something.' We made huge play after huge play."
Seeing his players pull together was no surprise to Skladany because of the chemistry they developed long before that night.
"You could see when they played, they were not only great players, they were great friends and great people," Skladany said. "You could see that when they interacted. They got together during the week and would talk football. It meant a lot to them. They took pride in the defense and in North Texas."
That group made the one final stop on fourth down to clinch "The Stand."
The Owls spread the field with five wide receivers. McHargue dropped back to pass and was chased out of the pocket before being leveled by safety Lairamie Lee for an 11-yard loss.
UNT's sideline erupted in a wild celebration.
"It was one of the loudest moments I can remember at Apogee," Orr said. "The celebration and the feeling are something I will never forget."
A turning point for UNT
UNT quickly finished off its win over Rice that night and went on to win seven of its last eight games.
The biggest of those wins was a 36-14 victory over UNLV in the Heart of Dallas Bowl. The victory still ranks as one of just three in a bowl game in program history.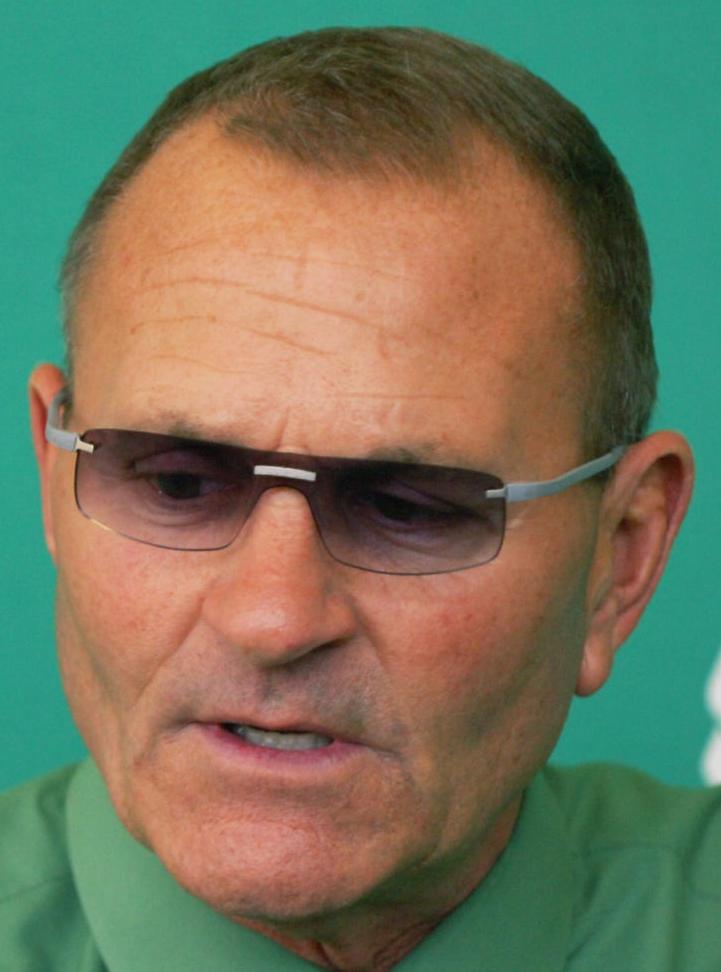 McCarney stood on the turf following the Mean Green's win over the Rebels and spoke about how that team and the 22 seniors who guided it would be remembered forever.
Orr pointed to "The Stand" against Rice as a turning point in that season.
"That win vaulted us forward," Orr said. "We hadn't beaten any of the top teams we played that year until then. We knew Rice was going to a bowl game. Winning showed us we were a legit team. That win propelled us through the rest of the season."
The memories of "The Stand" and that game still linger seven years later for Orr and the rest of his teammates who played key roles in it.
Trice is now an assistant coach at Lucas Lovejoy, where he passes the lessons he took away from that night at Apogee.
"I tell my guys that you need to hang out outside of football," Trice said. "The special thing about that team is that we were brothers. We had a strong connection."
Orr is also in coaching. A congenital neck condition forced him to retire from the Ravens in 2017. He stayed with the team and is now a defensive analyst.
Buyers coached for a short time on the high school level and is now in medical sales. Akunne is in graduate school.
All will look back this week just as they do every Halloween and remember their goal-line stand against Rice that will never be forgotten at UNT.
"Ever since that day, Halloween hasn't been the same," UNT's former coach said. "You are supposed to be thinking about ghosts and goblins and pumpkins. Ever since then, I think about the goal-line stand. It was pretty incredible."