The North Texas soccer team didn't need long to bounce back from one of its toughest stretches of the season over the weekend.
Berklee Peters made sure of that.
The junior scored a pair of goals to lead UNT to a 3-0 win over Incarnate Word on Sunday in San Antonio. The win snapped a two-game slide for the Mean Green against a pair of nationally prominent programs.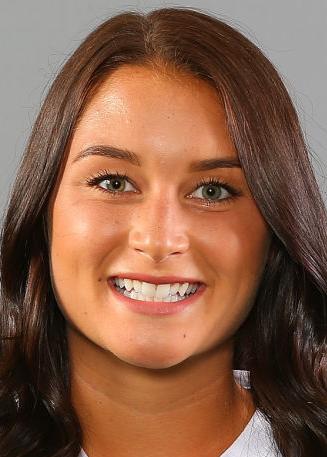 UNT fell to Texas Tech last week and then dropped a tight 1-0 match against Memphis on Friday. The Tigers are ranked No. 18 nationally and followed up their win over UNT with a 4-0 at Mississippi State.
UNT will host Grambling State on Friday before traveling to take on Alabama on Sunday, when the Mean Green (4-2) will have another big opportunity to post a milestone win.
"We want to be playing well heading into Alabama," UNT coach John Hedlund said. "The experience of playing these teams will help us."
UNT gave up an early goal in its loss to Memphis, but stayed in the game until the end, a performance Hedlund attributed largely to senior defender Dominique James and goalkeeper Kelsey Brann.
"They were really good and athletic and we were able to match a lot of that," Hedlund said. "Dom and Kelsey kept us where we needed to be. We wanted to keep it tight to the end so that we would have a chance and did that."
The Mean Green didn't have long to recover but were able to cruise past Incarnate Word.
Peters scored her fourth and fifth goals of the season against the Cardinals. She scored six goals all of last season while playing a secondary role in UNT's offense.
Peters' performance was another sign she is emerging as UNT's top threat.
Freshman Desiree Ramirez tallied the first goal of her career in the win.
"We were tired from that game," Hedlund said. "We threw everything at Memphis. I was happy to get the win playing in the heat."
UNT's game at Alabama could offer a good measuring stick for where the Mean Green are in their final game before opening Conference USA play. The Crimson Tide are 3-2-1 on the season and beat Rice 2-1 earlier this fall.
Rice is one of UNT's main rivals in C-USA and was picked to finish third in the league's preseason coaches' poll. The Mean Green were a near unanimous pick to repeat as conference champions.
UNT volleyball team aims to snap skid
UNT will look to break a three-match losing streak when it travels to Abilene Christian for a tournament beginning Friday.
The Mean Green will face Cal State Fullerton on Friday before taking on ACU and Prairie View A&M on Saturday.
UNT heads into the tournament off a tough outing in a tournament at Cal Poly. The Mean Green fell to Cal Poly, the 23rd-ranked team in the country, in three sets.
The Mean Green then fell to San Jose State and Wichita State to drop to 2-4 on the season.
Snapping its slide might not be easy right away this weekend for UNT. Cal State Fullerton is 5-1 on the season and has won four straight matches.