North Texas continued to reload after its first NCAA tournament win in program history when the Mean Green landed Hameir Wright late Friday night.
The former Washington forward announced his decision to transfer to UNT on his Instagram account.
"Back to my old ways at a new destination ... TIME TO WORK," Wright wrote.
Wright averaged 6.2 points and 4.1 rebounds in 23.5 minutes per game as a senior last season at Washington.
The 6-9 New York native entered the NCAA transfer portal in early April. He has one season of eligibility remaining due to the NCAA granting players an additional year of eligibility due to the COVID-19 pandemic.
Wright was a starter in each of his last three seasons at Washington, where he played for Mike Hopkins. The former Syracuse player and longtime assistant coach landed Wright as one of his first recruits after taking over the Huskies program.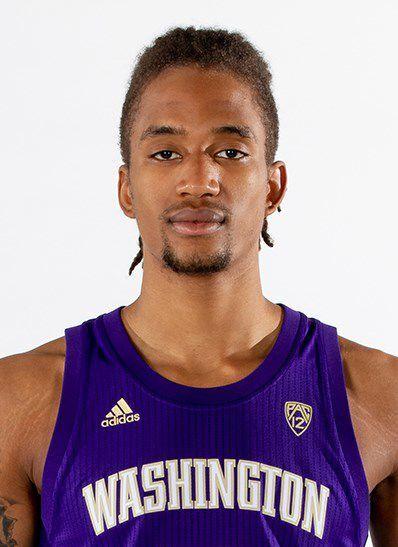 "I always felt I could do more but it is what it is," Wright said. "Whether or not I didn't earn it or whether I didn't get the opportunity, that's up for debate."
UNT has recruited the East Coast heavily under coach Grant McCasland and assistant coach Jareem Dowling, who has connections in the region.
Wright played for Albany Academy in New York, where he was the 2017 Gatorade New York Player of the Year. He was also the Class A Player of the Year in New York as a junior and a senior.
Wright will fill an immediate need for a UNT team looking to fill several holes in its lineup after a landmark season. The Mean Green won the Conference USA tournament before going on to post the first NCAA tournament win in program history, an overtime win over Purdue in the first round.
Forward Zachary Simmons left the program to pursue a professional career overseas following the season. The four-year starting forward averaged 10.0 points and 6.0 rebounds per game as a senior.
Wright could slide into Simmons' spot in UNT's lineup next season. He is the second player to commit to the Mean Green this weekend.
Browne played for Neumann Goretti in Philadelphia and was also recruited by Dowling.
UNT has capitalized on the success it has enjoyed while winning C-USA titles in each of the last two seasons while landing a series of highly regarded players.