North Texas coach Seth Littrell has been asked about the dawn of a new era in program history over and over since the end of last season when Mason Fine finally played the final game of his college career.
The Oklahoma native was the face of UNT's program for four years while guiding the Mean Green to three bowl games in one of the greatest eras in program history.
The scary question UNT has pondered since is what the program will look like without the two-time Conference USA Offensive Player of the Year.
The Mean Green will begin to find out the answer Saturday, when they open the season with a 6:30 p.m. game against Houston Baptist.
Austin Aune and Jason Bean are competing to take over for Fine and will both see time against the Huskies.
"They both deserve to play," Littrell said. "Ultimately you want to name a starter. But at this point, I don't think there's any reason going into this first game to not let them both go out there and compete."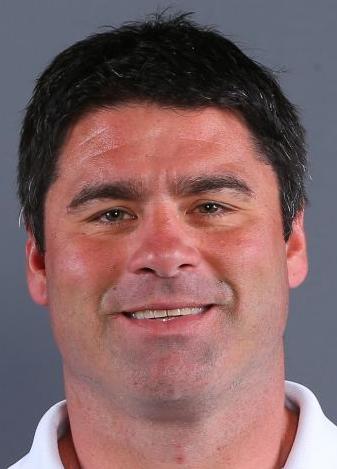 Littrell is hoping that one of the two will ultimately establish himself as the heir apparent to Fine, who helped reset expectations at UNT.
The Mean Green won nine games in back-to-back seasons before stumbling to a 4-8 finish last fall. UNT has been in rebuild mode ever since.
The nature of that rebuild changed late Thursday when UNT announced that it has placed quarterbacks coach Tate Wallis on administrative leave following his arrest on two counts of an improper relationship between an educator and a student.
The alleged incidents took place during 2018 and 2019, when Wallis was the offensive coordinator at Argyle High. Wallis joined UNT's staff in the spring.
UNT had five assistants who were set to make their debuts with the program on Saturday, a number that dropped by one due to Wallis' suspension.
His absence adds to the changes UNT will address in its opener.
Littrell will begin the season calling plays for the first time in five seasons with the Mean Green, who will debut a new defensive scheme under coordinator Clint Bowen.
While all eyes will be on Aune and Bean, the overriding question for UNT heading into the season is if it can dramatically improve without Fine.
UNT's veteran players, including senior linebacker Tyreke Davis, believe that goal is well within reach.
"The changes coach Littrell made will most definitely helped us," Davis said. "Coach Littrell will never do us wrong. Every decision he makes is in the best interest of the team. He wants us to be successful. I am confident in his plans."
Those plans include letting the quarterback competition linger for at least another week.
A game against Houston Baptist offers UNT a chance to get back on track after losing three straight games to end last season.
The Mean Green's hope is that their game against HBU will help them settle in before they close out nonconference play with back-to-back games against American Athletic Conference teams. UNT will face SMU and Houston before opening Conference USA play.
The Mean Green have fared well against FCS teams under Littrell and blew out Abilene Christian 51-31 last season. ACU and HBU are both members of the Southland Conference.
"We know what we are facing," HBU coach Vic Shealy said. "We think a lot of North Texas. They are poised to make a serious run."
The Huskies are coming off a 5-7 season that marked a dramatic improvement after back-to-back 1-10 campaigns. HBU quarterback Bailey Zappe threw for 3,811 yards and 35 touchdowns last season and is a preseason All-Southland pick.
"We have to be ready and can't underestimate anybody," UNT wide receiver Deion Hair-Griffin said. "We're going to show up on Saturday and give them our best shot."
That is what Aune and Bean plan to do in a game that will provide both an opportunity to make the case that they should start the remainder of the season.
"It's a fair situation," Aune said. "As coach said, we are probably neck and neck. We have to continue to battle. That is what it comes down to. You control what you can control and be your best. That is all you can do."
The question UNT faces this season is if its best will put the program back on track as it enters a new era in program history following the departure of Fine and a few other key seniors, including defensive end LaDarius Hamilton.
"It changed without Mason and LaDarius not being around, especially going into the spring," Hair-Griffin said. "You have to move on.
"We have to step up and play."
Key matchup: UNT CB Quinn Whitlock vs. HBU WR Ben Ratzlaff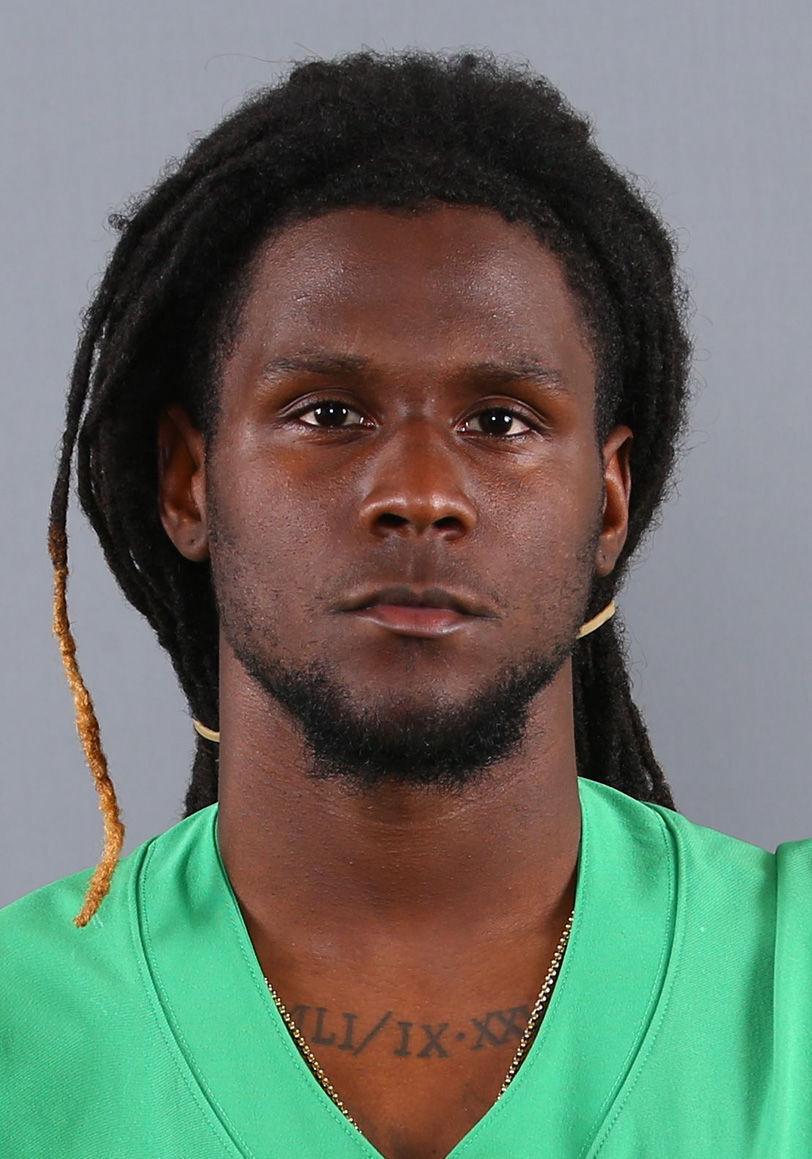 UNT will face one of the more potent passing attacks at the FCS level when it takes on HBU.
Bailey Zappe threw for 3,811 yards and 35 touchdowns as a junior last season. One of his favorite targets is Ben Ratzlaff, who caught 87 passes for 1,139 yards and 12 touchdowns in 2019.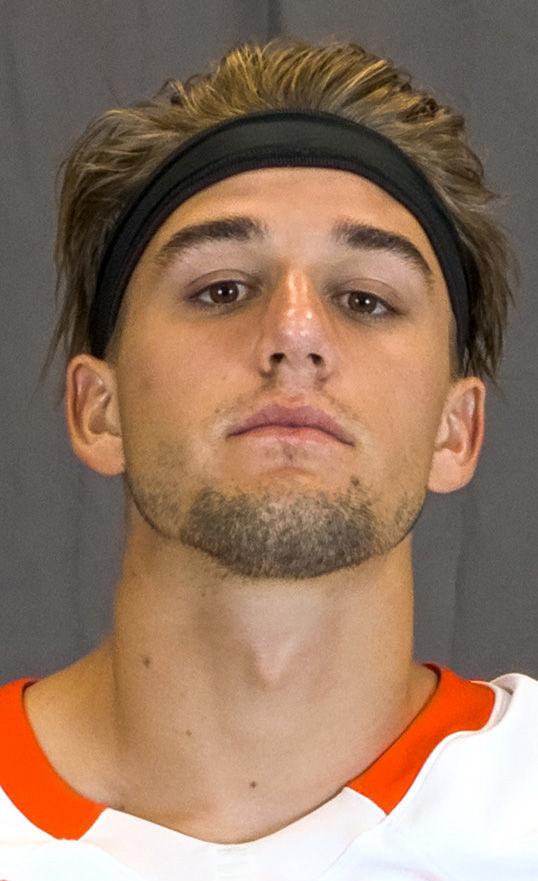 Ratzlaff has good size at 6-foot-2 and the ability to break big plays. He will challenge a rebuilt UNT defense that will have new starters throughout its secondary in new coordinator Clint Bowen's debut.
Cornerback Cam Johnson moved to safety. Quinn Whitlock and former Ryan standout and Purdue transfer Jordan Rucker are slated to start at cornerback for UNT.
Whitlock played in just three games as a backup last season, when he finished with three tackles.
He'll take on a much larger role this season.
UNT is expected to play a variety of coverages. Whitlock likely won't be locked up man-to-man with Ratzlaff all night but will be a key part of UNT's plan to improve in coverage after allowing 222.3 passing yards per game last season.
Matching up UNT's offense vs. HBU's defense
The focus in the preseason has been UNT's quarterback battle between Austin Aune and Jason Bean.
The good news for the Mean Green is they have several talented skill position players around those players. Running back Tre Siggers rushed for 853 yards in 10 games, while wide receiver Jaelon Darden caught 76 passes.
The pair helped UNT average 30.6 points per game.
The Mean Green have more than enough talent at the skill positions. The question will be if Aune and Bean can distribute the ball effectively.
HBU allowed 36.8 points per game last season. The Huskies will lean on linebacker Brennan Young, who finished with 124 tackles last season.
UNT's defense vs. HBU's offense
UNT will play its first game under coordinator Clint Bowen since 2011, when he spent one season with the Mean Green before leaving for Kansas. Bowen returned in the offseason to revamp a defense that allowed 32.5 points per game.
UNT has several top players returning for Bowen to work with, including defensive tackle Dion Novil and linebacker KD Davis.
The Mean Green will face a team that features preseason All-Southland Conference selection Bailey Zappe at quarterback. Zappe threw for 3,811 yards last season and has top targets Jerreth Sterns and Ben Ratzlaff returning.
UNT's secondary that was completely rebuilt in the offseason will be tested right away by the Huskies.
Four downs: Keys to today's game Maintain focus on the field
It would be easy for UNT's coaches and players to be distracted from the task at hand after quarterbacks coach Tate Wallis was arrested and placed on administrative leave Thursday. The Mean Green need to find a way to keep their attention on the field.
Help Aune, Bean get comfortable
UNT will be without star quarterback Mason Fine for the first time in four years. Austin Aune and Jason Bean are slated to split time. The Mean Green need to make sure that both are comfortable in the pocket. UNT wants to build their confidence heading into the heart of the season.
Run the ball effectively
The Mean Green's strength this season offensively is expected to be its running game behind Tre Siggers and DeAndre Torrey. Both are in the midst of impressive careers at UNT. The Mean Green should cruise, if they can get both going behind a rebuilt offensive line.
Get comfortable in a new defense
UNT will unveil a new defensive scheme under Clint Bowen, who joined the staff in the offseason. The Mean Green are expected to line up in with a three-man front. Bowen vowed to play to UNT's strengths. It would do UNT a world of good to find a comfort zone in the scheme early on.