Seemingly nothing has gone right for North Texas over the last month.
The Mean Green have seen their last three games either canceled or postponed, significantly cutting into their opportunities to bounce back from a tough start to the season.
Fortunately for UNT, the opportunity to completely flip the narrative arrives on Saturday, beginning with a home game against Rice in Conference USA play.
The Mean Green will also face UTSA and UTEP, the league's other Texas schools, as well as Louisiana Tech over the final month of the season.
UNT (2-3, 1-2 C-USA) still has a shot to remain in the race for the league's West Division title by making a run during that stretch.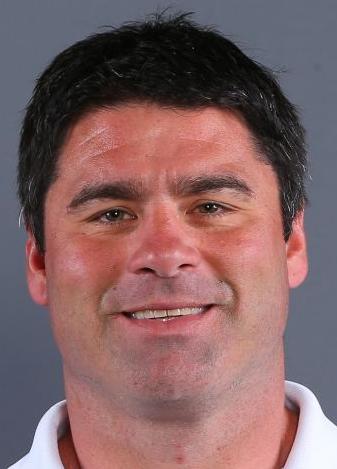 "We need a big month. There's no doubt," UNT coach Seth Littrell said. "In-state schools and Louisiana Tech are big matchups for us. They are important to us, and I know they're important to them as well."
Bragging rights and the edge in recruiting are always on the line when those teams meet.
Much more is at stake this time around for UNT, which came into the season hoping to bounce back from a 4-8 finish in 2019.
UNT will need a whole lot to go right over the final month of the season to remain in contention for a spot in the conference title game.
A loss any time over the next few weeks would all but eliminate UNT in the conference title chase and put the Mean Green in danger of suffering a second straight losing season.
"We know what we have in front of us," UNT running back DeAndre Torrey said. "We're just going to take them one by one. We know the challenge ahead and are excited about it."
The most important of those challenges is being ready to play after an extended hiatus. UNT will have been off for 34 days by the time it kicks off its game against the Owls (1-1, 1-1).
The Mean Green's game last week at UAB was canceled, while its previous two games, against UTEP and Louisiana Tech, were pushed back to December.
UNT's coaches and players focused on remaining fresh over the last few weeks when they sat idle on Saturdays.
"There might be a couple of jitters going into the game because it has been so long," UNT quarterback Jason Bean said. "Other than that, we should be good."
The Mean Green entered their unexpected break off a 52-35 win over Middle Tennessee back on Oct. 17. UNT's performance was its best of the season and snapped a three-game losing streak.
The Mean Green allowed just seven points in the second half and rallied from a 14-point deficit behind Bean.
The sophomore came off the bench to throw for 181 yards and rush for 169. Bean accounted for five touchdowns in a performance that solidified his status as UNT's starter.
The challenge for the Mean Green is building on that performance in the stretch run of the season, beginning with their game against Rice, a team that has also been hit hard by the pandemic.
The Owls pushed back the start of their fall practices, canceled or postponed their first four games and have gotten just two games in this season.
Littrell has seen enough of Rice in the two games it has played to be impressed with the Owls, particularly a defensive front that gave the Mean Green problems last season.
Rice held UNT's normally potent offense in check in a 20-14 win.
"The strength of their defense is their defensive line," Littrell said. "They do a great job using their hands shedding blocks. They are big physical guys."
Rice held Southern Miss to 100 rushing yards in a 30-6 win in its last game. Only nationally ranked Marshall allows fewer rushing yards per game among C-USA teams than the Owls, who are surrendering 109 per game.
Rice will present a challenge for UNT, which enters the weekend leading C-USA in rushing yards with an average of 255.0 per game.
Torrey leads UNT with an average of 88.8 rushing yards per game and will be one of several running backs the Mean Green will look to in an effort to get their running game going against Rice.
"They don't make too many errors, but at the same time they're not world-beaters," Torrey said. "As long as we control what we can control, our offense will be fine."
That's UNT's hope as it looks to mount a late-season run against its key regional rivals in C-USA.
Key matchup UNT LB KD Davis vs. Rice RB Juma Otoviano
UNT played its best half of football defensively of the season during its win over MTSU in its last game.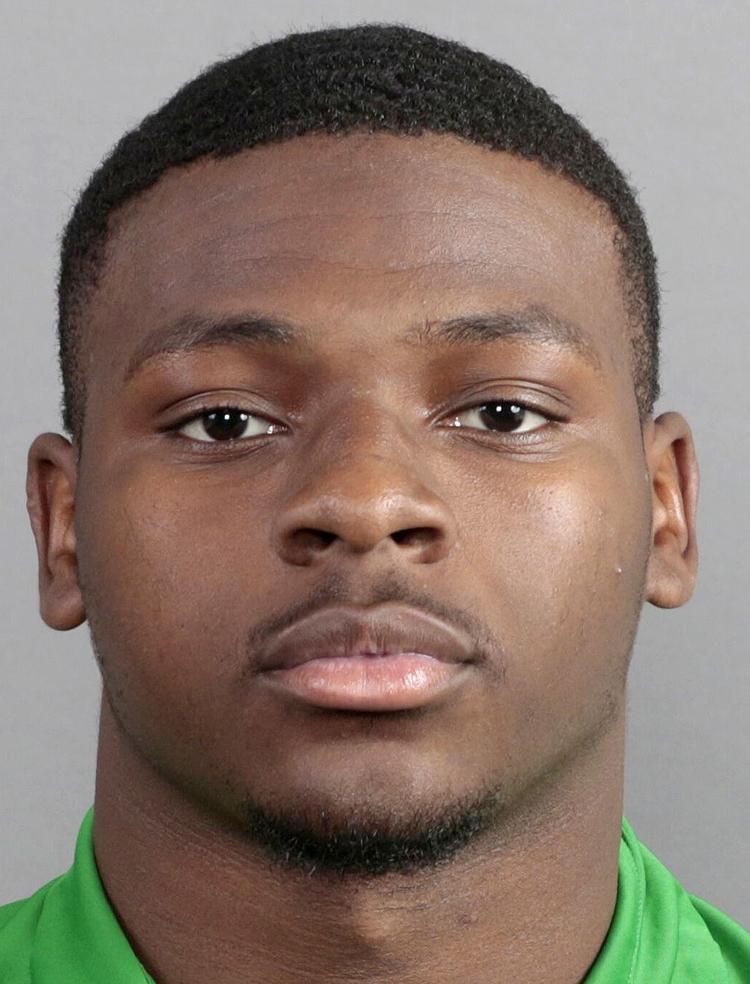 The Mean Green gave up just seven points in the second half, which helped spark its comeback. UNT linebacker KD Davis fueled the Mean Green's breakout performance by posting 11 tackles, tying with safety Makyle Sanders for the team high.
Davis has been a consistent force for the Mean Green throughout the season and leads UNT with 34 tackles. The Mean Green need Davis to be at his best when they take on a Rice team that leans on its running game.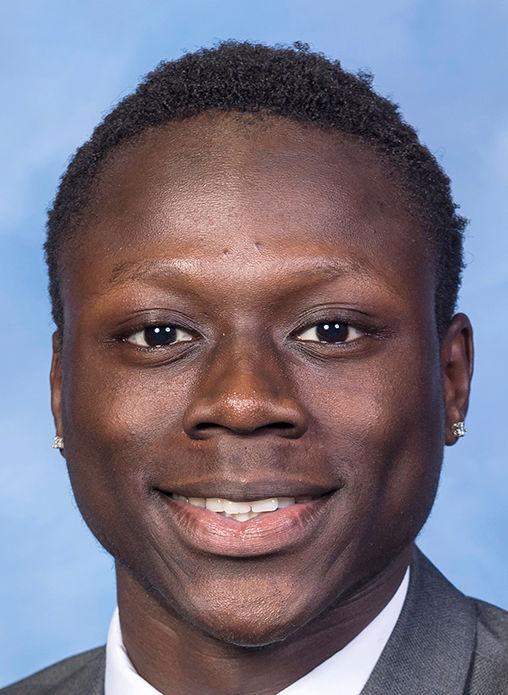 The Owls are averaging 181.0 rushing yards per game behind a host of running backs, including Juma Otoviano. The sophomore is averaging 97.5 rushing yards per game.
Rice will be content to pound away at UNT's defensive front to set up the play-action pass as well as keep the Mean Green's potent offense off the field.
UNT will have a much better chance to win if Davis and the Mean Green's defensive front can slow down Otoviano.
Matching up UNT's offense vs. Rice's defense
UNT enters its game against Rice leading C-USA with an average of 39.2 points per game and is also averaging a league-best 255 rushing yards per outing.
The Mean Green seemed to find themselves offensively in their win over MTSU in their last game. UNT got its running game going with Jason Bean at quarterback and finished with 462 rushing yards.
UNT will look to continue its upswing against a Rice defense that gave up just six points in a win over Southern Miss in its last outing.
Blaze Alldredge is one of the top linebackers in C-USA and leads the Owls with 21 tackles and has also posted a sack.
UNT's defense vs. Rice's offense
UNT is coming off an encouraging performance in the second half of its win over MTSU. The Mean Green allowed just seven points in the second half.
UNT turned to Gabriel Murphy and Grayson Murphy at defensive end and saw the brothers make a series of key plays.
The Mean Green will look to build on that performance against Rice, which is averaging 32.0 points per game. Mike Collins is averaging 237.5 passing yards per game and has eight touchdowns with just one interception on the year.
While UNT showed signs of growth in its last game, it is still allowing 44.2 points per game.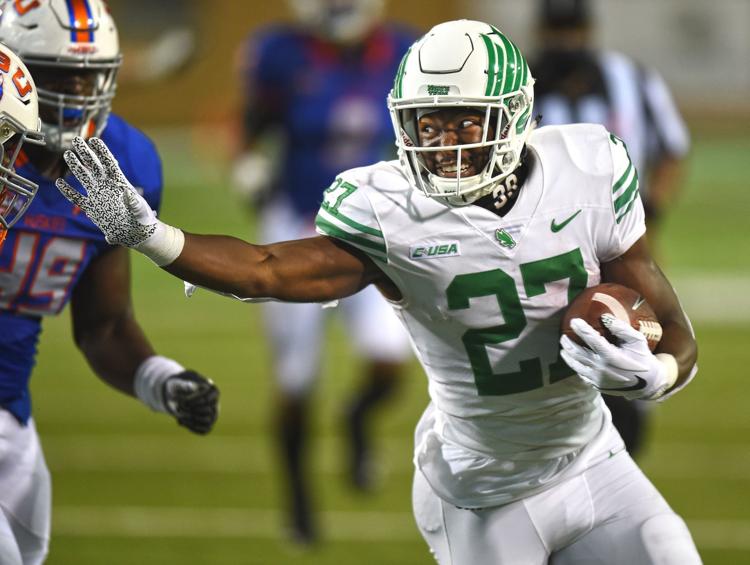 Four downs: Keys to today's game Knock off any rust in a hurry
UNT will have been off for 34 days by the time it kicks off its game against Rice. Coach Seth Littrell and his players have done all they can to remain sharp. They'll need to show they're ready to play.
Get the running game going
The Mean Green have been at their best when they have run the ball effectively and rolled up 462 rushing yards in their win over MTSU in their last outing. UNT will look to quarterback Jason Bean and its running backs to power its offense.
Build on a good half defensively
UNT played its best half of the season defensively in its win over the Blue Raiders. The Mean Green allowed just seven points in the second half behind linebacker KD Davis and safety Makyle Sanders, who both posted 11 tackles.
Help Jason Bean get comfortable
The Mean Green rolled past MTSU in its last game largely because of a huge game from Jason Bean. The sophomore came off the bench to throw for 181 yards and rush for 169 against the Blue Raiders. UNT needs another solid game from Bean.