North Texas coach Seth Littrell offered up a simple explanation this week for why the Mean Green have struggled to contain opposing quarterbacks.
In his view, scheme and talent issues aren't the main reasons the Mean Green are allowing a whopping 412 passing yards per game.
"When you look at the two quarterbacks we've played this year, all you need to see is the stats," Littrell said. "They do it against everybody, but that's no excuse for us. We've got to make our plays and do a much better job when it comes to pass defense."
UNT struggled against both Bailey Zappe of Houston Baptist and Shane Buechele of SMU. The Mean Green will look to turn it around on Saturday in their Conference USA opener against Southern Miss at Apogee Stadium, where they will face another standout quarterback.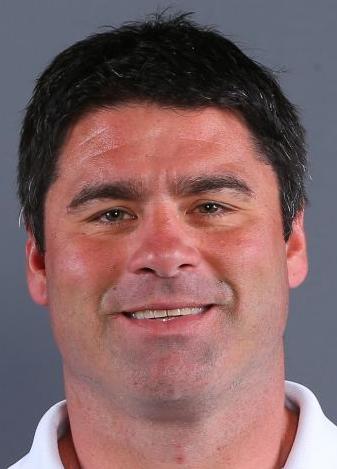 Jack Abraham torched the Mean Green for 421 yards and three touchdowns last season and was a preseason All-C-USA selection.
UNT (1-1) entered the season hoping to bounce back from a 4-8 finish a year ago and emerge as a contender in the C-USA title chase. Knocking off Southern Miss (0-3, 0-1 C-USA) would be a key step toward that goal.
"It's all about conference play," Littrell said. "When all is said and done, people are going to remember the conference games. They're all big."
UNT won the C-USA West Division title in 2017 with a 7-1 record and tied for second with Louisiana Tech and Southern Miss at 5-3 the following year.
Back-to-back winning campaigns helped UNT extend its bowl streak to three seasons before the Mean Green finished 3-5 in league play last year.
UNT can't afford a repeat if it wants to return to the postseason. The Mean Green know making a run won't be easy in a season when several C-USA teams have improved, particularly in the West Division where the Mean Green reside.
UTEP is 3-1 while UTSA is 3-0 after beating Middle Tennessee in its conference opener. UTEP won just one game last season, when UTSA finished 4-8.
"A lot of teams have surprised me, including UTEP," UNT safety Cam Johnson said. "Every team is going to be a challenge."
UNT's coaches and players believe that is true of Southern Miss, largely because of Abraham. The senior has been one of the few bright spots for the Golden Eagles in a tough season.
Southern Miss coach Jay Hopson resigned just one game into the season. Several of the Golden Eagles' top players also opted out of the year due to concerns over the coronavirus, including defensive end Jacques Turner and linebacker Racheem Boothe.
Losing those players put even more pressure on Abraham to carry the load for Southern Miss. He's responded by throwing for 292.3 yards per game with five touchdowns.
Southern Miss has struggled despite a solid start from Abraham. The Golden Eagles dropped their C-USA opener to Louisiana Tech.
"He's a solid quarterback who makes his reads and get the ball to the people who are open," Johnson said. "But with the defensive scheme that we have, we should be able to stop him."
UNT will have to improve dramatically over its first two outings of the season to reach that goal. Zappe threw for 480 yards and three touchdowns against UNT, while Buechele hit the Mean Green for 344 yards and four touchdowns.
Littrell believes it will take an improved effort across the board for UNT to contain Abraham.
"When it comes to pass defense, it's not only about the defensive backs, it's also about the pressure we get up front," Littrell said. "We have guys who are very capable in the back end. We are athletic as we have been."
UNT is hoping to have two of its top players back who could help ramp up the pressure it applies on Abraham. Linebackers KD Davis and Tyreke Davis didn't play in the Mean Green's loss to SMU due to undisclosed medical concerns.
UNT had four positive COVID-19 tests that forced school officials to cancel the Mean Green's game at Houston last week. UNT still had three active cases this week. The status of safety Keelan Crosby is also in doubt after he was knocked out of the Mean Green's loss to SMU with a shoulder injury.
Littrell did not reveal the status of any of his players this week. UNT is testing its players three times per week for COVID-19. A third round of testing was set for the hours leading up to the game.
UNT has had two weeks to bounce back from its loss to SMU and prepare for its C-USA opener against a Southern Miss team that is reeling. Assistant coach Scotty Walden took over for Hopson in an interim capacity.
UNT's secondary believes it will be better prepared for Abraham after struggling against Zappe and Buechele.
"Credit to them, they're great quarterbacks, but we had a lack of communication," cornerback DeShawn Gaddie said. "We were not executing our assignments and doing what we needed to do."
UNT knows it must change that if it is to get off to a good start in C-USA play.
Key matchup UNT CB Quinn Whitlock vs. Southern Miss WR Tim Jones
Southern Miss is at its best when quarterback Jack Abraham is in a groove and spreading the ball around to his wide receivers. Tim Jones is the most productive of those players.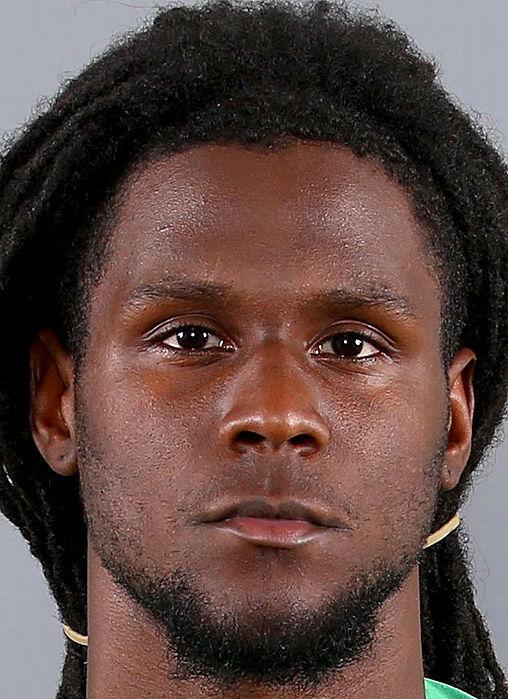 The senior has caught 14 passes for 299 yards and two touchdowns in just two games this season. Jones was a preseason All-Conference USA selection. He missed Southern Miss' loss to Tulane last week but is listed at the top of the Golden Eagles' depth chart for their game against UNT.
The Mean Green have struggled to contain opponent's top receivers. SMU standout Reggie Roberson Jr. caught nine passes for 103 yards and two touchdowns in a 65-35 win over UNT earlier this season. Houston Baptist wide receiver Jerreth Sterns finished with 11 catches for 93 yards in a 57-31 loss to the Mean Green.
UNT's hopes to turn the tide will rest in part with a secondary that is still looking to find its footing in the third game of the season. One of the most experienced of those defensive backs is cornerback Quinn Whitlock.
The senior has nine tackles and a pass breakup through UNT's first two games.
The Mean Green need Whitlock to help contain Jones and the rest of the Golden Eagles' wide receivers.
Matching up UNT's offense vs. Southern Miss' defense
The Mean Green got on track after struggling in the first half of their game against SMU. UNT scored 28 points in the second half and will look to build on that performance against Southern Miss.
Wide receiver Jaelon Darden is off to a terrific start and has five touchdown catches through two games. UNT coach Seth Littrell said this week that he plans to continue rotating quarterbacks Austin Aune and Jason Bean.
Aune threw for 276 yards and two touchdowns in UNT's loss to SMU.
Southern Miss has struggled all season defensively and is allowing 43.0 points per game.
Defensive end Jacques Turner and linebacker Racheem Boothe have both opted out of the season due to concerns over the COVID-19 pandemic. The Golden Eagles are not nearly as strong defensively without that duo.
UNT's defense vs. Southern Miss' offense
UNT is coming off a tough outing in a loss to SMU, which hung 710 yards on the Mean Green. Part of UNT's problem was that it was without its linebackers KD Davis and Tyreke Davis due to medical concerns. The two are arguably the Mean Green's top defensive players.
Even with that issue taken in account, there is no question UNT has struggled. The Mean Green are allowing 48.0 points and 412 passing yards per game.
UNT will have its work cut out for it again when it takes on Southern Miss and quarterback Jack Abraham. The senior is averaging 292.3 passing yards per game and has thrown five touchdown passes in three games.
Tim Jones is one of the top receivers in C-USA. Southern Miss also has a trio of capable running backs led by Kevin Perkins.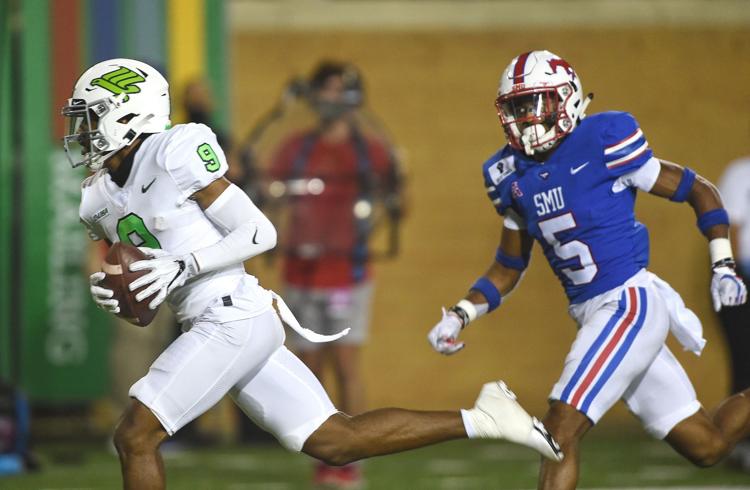 Four downs: Keys to today's game Keep the offense rolling
UNT is coming off a 28-point second half in its loss to SMU. The Mean Green showed some positive signs along the way behind quarterback Austin Aune, who threw for 276 yards. UNT needs to build on that performance.
Contain quarterback Jack Abraham
The Mean Green will take on one of the more experienced and productive quarterbacks in C-USA in the Golden Eagles' Jack Abraham. The senior was a preseason All-C-USA pick and is averaging 292.3 passing yards per game. UNT needs to hold him in check.
Get off to a good start
UNT was down 14-0 to SMU in a flash two weeks ago and never recovered. The Mean Green can't afford to get off to another slow start against Southern Miss, a team that is looking for confidence after starting 0-3.
Come up with a few big plays
Southern Miss gave up a few that made the difference in its 31-30 loss to Louisiana Tech to open C-USA play, including game-winning touchdown pass in the closing seconds. UNT will need to come up with a few similar plays.