North Texas athletic director Wren Baker expressed confidence in the direction of the school's men's and women's basketball programs earlier this year after signing both teams' coaches to contract extensions.
Baker felt so good about it, he vowed to head right back into talks to lock up men's coach Grant McCasland to an even longer deal.
Those talks paid dividends recently when McCasland took a two-year extension. UNT gave women's coach Jalie Mitchell a two-year extension just a few days later.
McCasland's new contract runs through the 2027-28 season, while Mitchell was extended through the 2024-25 campaign.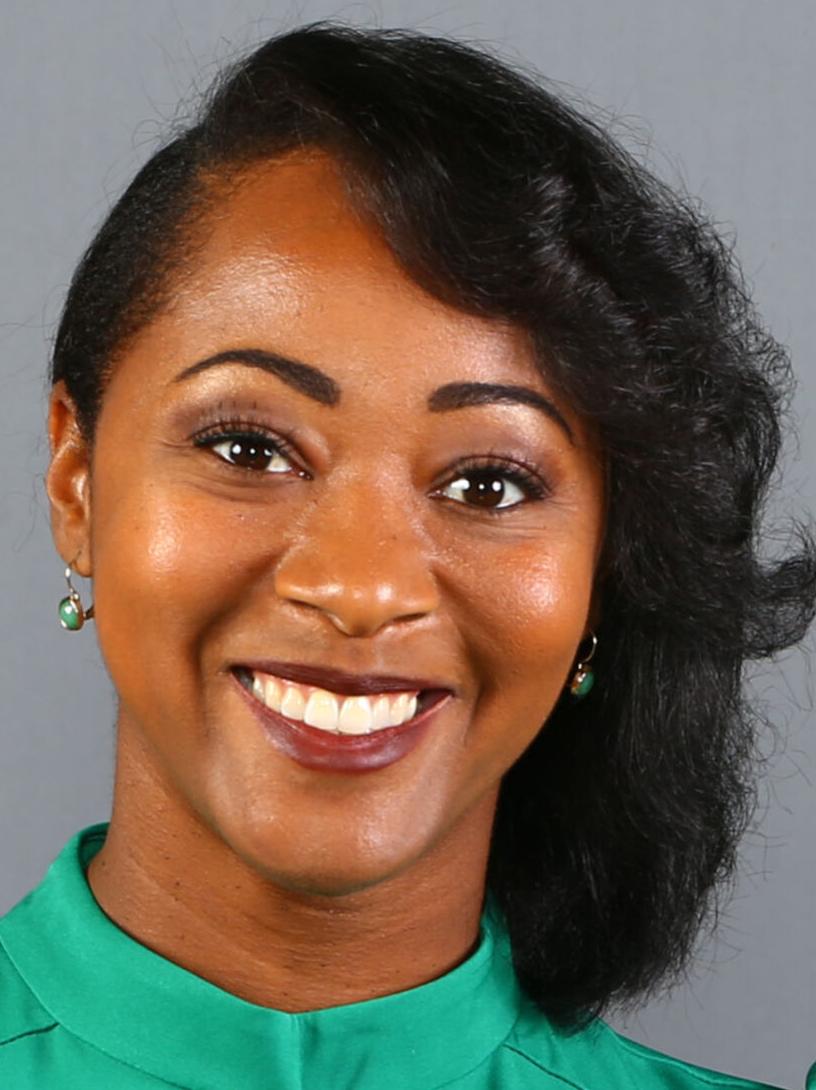 The Denton Record-Chronicle obtained documents for both extensions on Monday.
McCasland's base salary is now $600,000 with incentives that push the value of the deal past $800,000 per year. UNT boosted McCasland's base salary by $50,000.
Mitchell will earn a base salary of $205,000 with incentives that increase the total annual value of the deal beyond $250,000. She received a $10,000 bump in her base salary as well as $5,000 increases in both her annual retention bonus and radio stipend.
McCasland is coming off a landmark achievement for UNT athletics last season when he guided the Mean Green to a win over Purdue in the NCAA tournament. The win was UNT's first in its four appearances in the NCAA men's tournament.
Mitchell helped the UNT women's team reach a milestone when the Mean Green set a program record for wins in Conference USA play. UNT went 13-7 overall and 10-4 in league games.
"The women took a huge step forward and the men showed they are capable of making noise in March by winning the conference tournament and an NCAA tournament game," Baker said earlier this year. "I feel good about where we are headed."
McCasland has rebuilt UNT's men's program since taking over a team coming off an 8-22 campaign in the spring of 2017. The Baylor graduate has posted a 79-51 record in four seasons and has guided UNT to a C-USA title in consecutive seasons.
UNT won the C-USA regular season title in 2019-20 before the conference tournament was canceled due to the COVID-19 pandemic. The Mean Green built on that performance last season when they won four games in four days to win the C-USA tournament.
The momentum from that run carried over to the NCAA tournament and UNT's win over Purdue.
That run has increased McCasland's profile in college basketball. He served as a court coach for the staff that guided USA Basketball's U19 team this spring.
McCasland helped run practice and assisted in selecting the team that went on to win a gold medal in the U19 World Championships. McCasland's name came up in the offseason as a potential candidate as several major conference schools began looking for new coaches.
McCasland's extended family lives in the Dallas area. He has frequently talked about how comfortable he is at UNT and about pursuing lofty goals at the school.
"We sat in the locker room when we first got here and talked about playing for a national championship," McCasland said at a celebration event shortly after the NCAA tournament. "That is what we want to do at North Texas. People may laugh about that part of it, but I am dead serious about it. That is what we are striving for."
McCasland's new contract includes an adjusted buyout clause that calls for him to pay 40% of his base salary for the remaining months left on the contract if he leaves the school.
Mitchell has gradually built UNT's program into a consistent winner over the course of her six seasons with the Mean Green. She took over a team that won just five games in the 2014-15 campaign and has gone on to lead UNT to winning seasons in three of the last four years.
The Mean Green advanced to the final of the Women's Basketball Invitational at the end of the 2018-19 season. UNT won three games in the tournament, its first wins beyond a conference tournament in program history.
UNT was hoping to return to the postseason following its record-setting performance in the regular season last winter but was upset by Old Dominion in its opening game in the C-USA tournament.
"There is always work to be done and improvements to be made," Mitchell said earlier this year. "You want to celebrate your success while considering what you can do to get better. We want to accomplish more."
Mitchell will chase that goal with the added security of a new contract at a school where she is a legend.
The Duncanville native is a UNT Hall of Famer and the Mean Green's all-time leading scorer with 1,764 points.
Mitchell thanked God, UNT President Neal Smatresk and Baker for believing in the direction she is taking the program in a message on her Twitter account after the school announced she had signed a new contract.
"Forever indebted to the hardest working staff and team I know," Mitchell wrote. "There's no place I'd rather be! #StayingHome #Committed #Signed."