John Davis found a role during two seasons at Texas Tech. The former Euless Trinity cornerback played on special teams and sparingly in the Red Raiders' secondary.
Davis wanted more. He was looking for more playing time and a chance to contribute in a significant way.
Thanks in part to one of his old coaches at Texas Tech, that is exactly what Davis has found in his first season at North Texas this fall. He's become something of a Swiss Army knife in the secondary for the Mean Green, playing two different safety positions and cornerback.
Davis was expected to be back in UNT's starting lineup again at cornerback on Saturday when the Mean Green were to take on Conference USA West Division leader UAB at Legion Field in Birmingham, Alabama. The game was canceled Thursday night due to an outbreak of COVID-19 cases at UAB.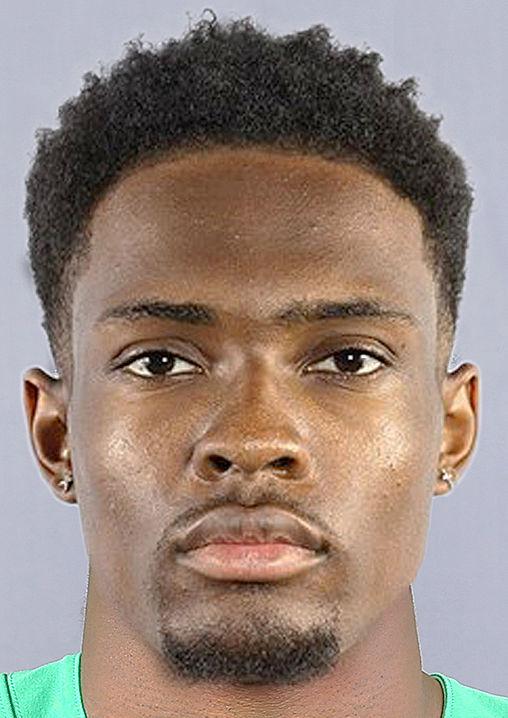 "I'm having a lot more fun now because I'm getting more of an opportunity," Davis said. "I didn't play much at Texas Tech, mostly on special teams. When I got here, I had a different mindset, was able to lock in, get in the film room, learn the defense and get comfortable enough to play."
UNT has needed all the help it can get on defense this fall due to a series of coronavirus cases and contact tracing issues that have thrown its season into flux. The Mean Green's game at UAB would have been be its first since knocking off Middle Tennessee back on Oct. 17.
UNT has had three games canceled and another two postponed due to the pandemic that has also forced a host of players to miss games.
Those issues have made Davis and his versatility even more valuable.
"He just tells me, 'Whatever you need, coach,'" UNT defensive coordinator Clint Bowen said. "He's done a nice job at all of the spots we've asked him to play. He's a great kid and a great pickup for us."
UNT landed Davis largely because of his connection with Clay Jennings. UNT's cornerbacks coach joined Seth Littrell's staff after serving as the defensive backs coach at Texas Tech. Jennings coached Davis at Texas Tech for one season.
The two quickly got in touch once Davis elected to leave Texas Tech and entered the NCAA transfer portal. He considered a few options, but eventually landed at UNT.
Davis quickly settled in with the Mean Green.
"North Texas has been a better fit for me," Davis said. "I'm having a lot of fun. It's been a blessing to come help a team out and play different positions."
Davis credits UNT's coaching staff with helping him move from spot to spot on a weekly basis.
"I've been in the film room, really getting the defense down," Davis said.
His most productive game in terms of statistics came when he posted six tackles in a loss to Southern Miss. He was in the Mean Green's starting lineup at cornerback for their win over Middle Tennessee.
UNT allowed just seven points in the second half of its 52-35 win.
"Coming into that game, we knew we had to be focused," Davis said. "Our previous games didn't go so well. We had a chip on our shoulder and knew we had to break through at some point. It showed on the field. We played lights out."
Bowen attributed UNT's performance in part to the team's coaches having a better handle on what its players can do and putting them in the position to succeed.
Littrell believes Davis is at his best when he's at cornerback. At 6-foot-1, he gives the Mean Green elite size at that position.
"He's long and athletic and can run," Littrell said. "He's a perfect example of a guy being put in the right situation. He's in a spot now where he's a little more comfortable."
Davis played cornerback from the time he was 10 years old through high school.
UNT shifted him to two different safety spots this fall out of necessity before moving him back to corner.
Davis is comfortable no matter where he's playing at UNT, largely because he's found a home after leaving Texas Tech.
"It's been a blessing to play here," Davis said. "I'm close to home where my family can see me play."