North Texas will take the first steps in its return to normal on Wednesday.
UNT's fall sports coaches will head to their offices for the first time since the spread of COVID-19 led to college sports being shut down in mid-March. Those coaches will undergo antibody testing when they get to campus, as will several members of UNT's staff and a few players on the opening day of the school's long-term plan to prepare for the upcoming school year.
UNT's football players will arrive at school facilities in four waves beginning Monday to resume their offseason conditioning program. The rest of the school's fall sports teams are set to arrive in July.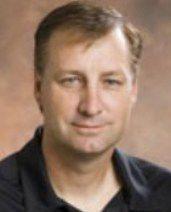 "I am looking forward to it, without a doubt," UNT women's soccer coach John Hedlund said of being part of Wednesday's return to campus. "We are ready to go."
The hope for UNT is that the lead-up to the fall sports season will go off without a hitch.
UNT athletic director Wren Baker and Jared Mosley, the program's associate vice president, laid out the school's plans last week.
The tests UNT conducts on Wednesday will be part of an overall strategy of testing all coaches, school officials and athletes as they return to campus.
All people who enter UNT facilities will have their temperatures taken to ensure no one who is possibly infected with COVID-19 exposes others.
Only 10 athletes will be allowed in weight rooms at a time. UNT will also keep athletes in small groups and maintain social distancing as much as possible in locker rooms and during meetings.
"We have conducted a lot of research and involved our campus health professionals," Baker said. "Those professionals have been in contact with others in Conference USA and experts in the medical field. We have a really good plan. We will put it in place and monitor how things progress."
UNT tennis coach Sujay Lama said he will closely monitor how the school's football program fares in its return to campus. The team will lay the groundwork for the entire department resuming regular activities.
"Wren, his staff and the university are working tirelessly," Lama said. "We are in unprecedented times with so many variables. We trust them. They know what they are doing and will put the student-athletes in the best possible position. That is what it's all about. We will trust the process.
"We have to be patient, take it one day at a time and stay positive."
The UNT football team will enter a quick runup to the season when it returns to campus. The NCAA is expected to recommend a six-week training camp for football programs to prepare for the season beginning in July.
UNT football coach Seth Littrell expressed confidence in his team's ability to quickly get back on track after not getting a single workout in during the spring.
"People keep on asking me, 'How long do you need to get ready to go play a season?'" Littrell said shortly after the shutdown began. "I don't know the answer. To me the answer is as long as everyone is playing from the same deck and doing the same things, however long they give us, that is what we will do. When we get them back to campus, we will get them back into football shape. These kids are resilient."
Beginning preparations for the season in July will be nothing new for Hedlund's team.
"We don't have the kids come in during June anyway," Hedlund said. "Having kids come in during July won't change a lot. They will be able to work under our fitness coach and then we get them in August."
Some of Littrell's players will resume their summer conditioning program less than a week after the team's staff returns to campus on Wednesday.
Those coaches' return will be the first step in UNT getting back to normal.