Wren Baker was already well into his rise through the world of college athletics when he arrived at Missouri in the spring of 2015.
He started out at Rogers State and spent time at Northwest Missouri State and Memphis, learning something new each step of the way.
When Baker looks back now, it was the stop at Missouri that gave him the final skills he needed to become an athletic director at the Division I level for the first time at North Texas.
"It was a great opportunity to learn and grow," Baker said. "It helped me to have an overall picture of what it's like at places with few resources to what it's like to be at a place with vast resources. North Texas is somewhere in the middle. Being at Missouri helped me understand how we can maximize our resources to get the same impact they get at places like SEC institutions."
Baker found himself reflecting on those lessons this week as he prepared to make a homecoming of sorts when UNT faces Missouri on Saturday. He hasn't been back to Columbia since he left to take over as UNT's athletic director in the summer of 2016.
A whole lot has changed for UNT and for Baker in the five years he's been at the school. Baker's two daughters have grown. So has UNT's program under his guidance.
Seth Littrell has steered the school's football team to bowl games in four of the last five seasons. Grant McCasland led UNT's men's basketball team to the first NCAA tournament win in program history, a first-round upset of Purdue, in March.
Littrell and McCasland attribute those milestones in part to Baker.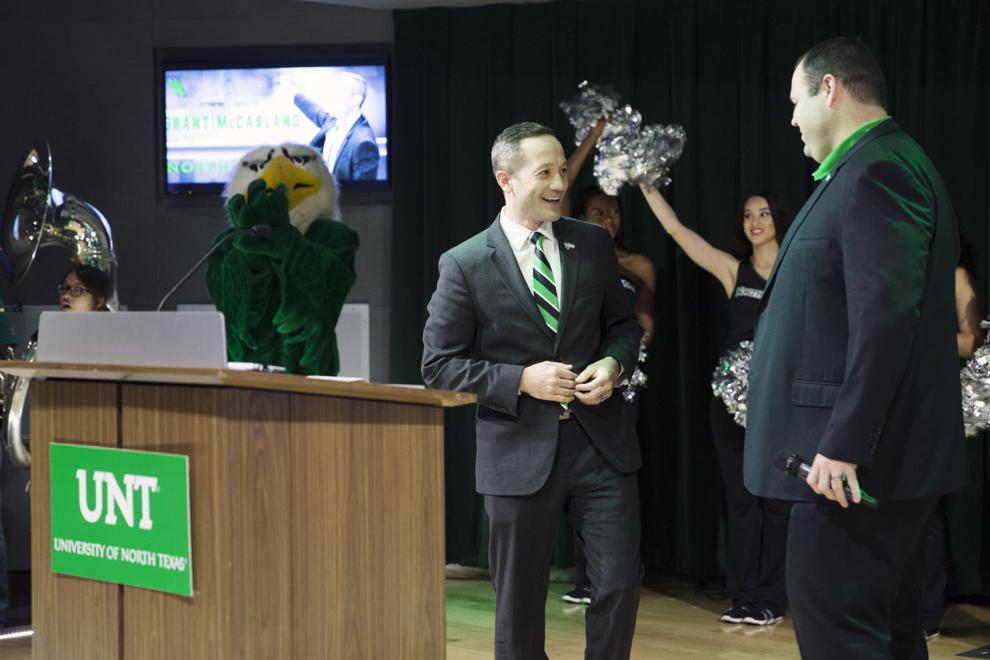 "Wren is amazing," McCasland said. "What separates him is he takes care of things before you have to ask. It's already done.
"To me that is remarkable. A lot of people do a job well, but not many people can see the direction things need to go. He can."
That talent could be vital in a time of change in college athletics. UNT, which is a member of Conference USA, has been mentioned in realignment scenarios involving both the Mountain West Conference and the American Athletic Conference.
Baker spends up to two hours a day talking to colleagues in the industry about what is transpiring in college athletics.
He believes UNT has a lot to sell with its location, growing student body of more than 40,000 and close to a half-million alumni. University President Neal Smatresk has also been highly supportive of athletics.
"We need to make sure that the power brokers, my colleagues and Neal's colleagues throughout the country understand what's happening at the University of North Texas," Baker said. "We need to let people know about the growth that has happened academically and athletically."
While Baker's message to the influential people in college athletics is about the changes at UNT, his message to the school's other administrators, coaches and athletes has remained consistent.
"If we're focused on being the best we can be and continually improving, then everything else will take care of itself," Baker said. "North Texas performing to the best of our capabilities is good for the institution and for Conference USA."
Baker is quick to point out that C-USA has been a terrific home for UNT since it joined the league ahead of the 2013-14 school year. He credits C-USA for aiding UNT's growth as he has tried to bolster the program's foundation.
UNT school has added nutritionists to its staff and upgraded its facilities during Baker's tenure.
The Lovelace & McNatt Families Practice Facility, a $16 million indoor practice venue with a full-sized football field, opened in the fall of 2019 and has made an impact for multiple UNT programs.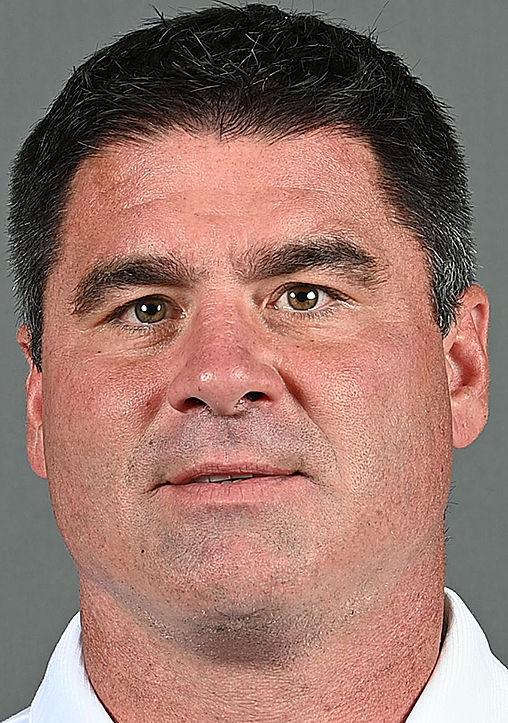 "The resources Wren has made sure we have is the biggest thing," Littrell said of what Baker has done to advance his program. "The indoor facility, nutrition stations in the locker room and food have all been important. He makes it all about our student-athletes and understands the importance of taking care of them.
"He's a great guy with positive energy and is uplifting. He works to figure out ways to make your job easier."
Baker credits the experience he gained at Missouri under Mack Rhoades, who is now at Baylor, for helping shape his approach. UNT has more than 350 student-athletes and is a much larger operation than Rogers State and Northwest Missouri State, the institutions Baker worked at early in his career.
"I learned about the importance of communication in an organization of the size of an SEC school and how you go about that as a leader," Baker said. "I watched how Mack communicated. That was probably the biggest thing."
Those efforts have been felt not only at the top of the organization with UNT's coaches and administrators but also by the school's athletes.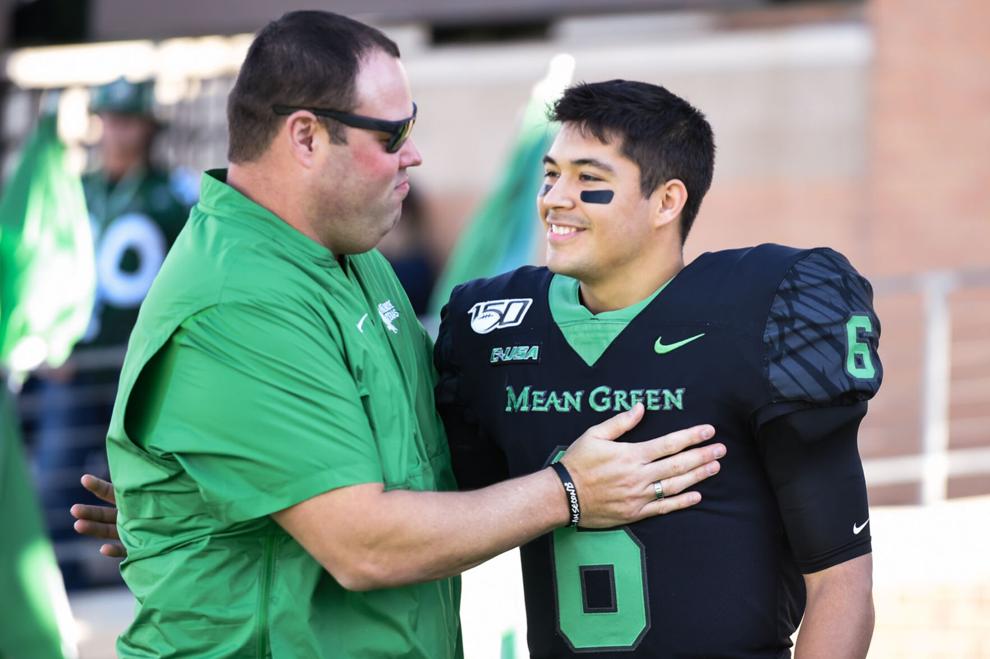 "There is a family culture here he helps create," wide receiver Damon Ward Jr. said. "He puts athletes first. That's one thing I love about him. He makes sure we are taken care of, no matter the situation. I shake his hand every time I see him."
Baker's drive is one the school's athletes can sense. They believe it trickles down to them and their teams.
"Wren sets the tone for the department," wide receiver Bryson Jackson said. "He brings a positive energy and the will to be great."
Baker acknowledged that this is an important time in college athletics with conference realignment unfolding and the opportunities athletes now have to profit from their name, image and likeness. Those changes open up possibilities for UNT to continue to grow.
Those realities have Baker focused on what UNT is doing to advance its cause in athletics. He's found a home at the school and is finalizing a contract extension with school officials.
Baker is determined to push UNT's athletics program forward.
"I always feel like every day is important for us as an institution," Baker said. "It's incumbent on us to reflect and think about ways we can improve and get better."
Baker has been busy charting UNT's best path forward ever since he arrived from Missouri. That won't change this week when he heads back to one of the stops he made along the way. In an ironic twist, this weekend will be Missouri's homecoming contest.
"Missouri claims to have started the homecoming tradition," Baker said. "It's neat to be going back, but I'll be wearing green and rooting for North Texas to beat Missouri. I hope we shock some people."