Tyreke Davis always seems to be in the midst of a conversation with a smile spread across his face no matter the circumstances, even when North Texas is in the middle of practice.
Sometimes the UNT senior linebacker is getting to know his teammates. At others, he's poking and prodding them to perform at a higher level.
The trait is what coach Seth Littrell has come to love about Davis, one of the few members of the school's football program with a longer history in Denton.
Littrell is in his sixth season at UNT. Davis has him beaten by a mile. This is year eight for the former Ryan standout when it comes to playing at the highest levels in his hometown.
Davis spent three seasons as a varsity starter for the Raiders powerhouse program and is in his fifth year with the Mean Green, thanks to the NCAA granting players an extra year of eligibility due to the COVID-19 pandemic.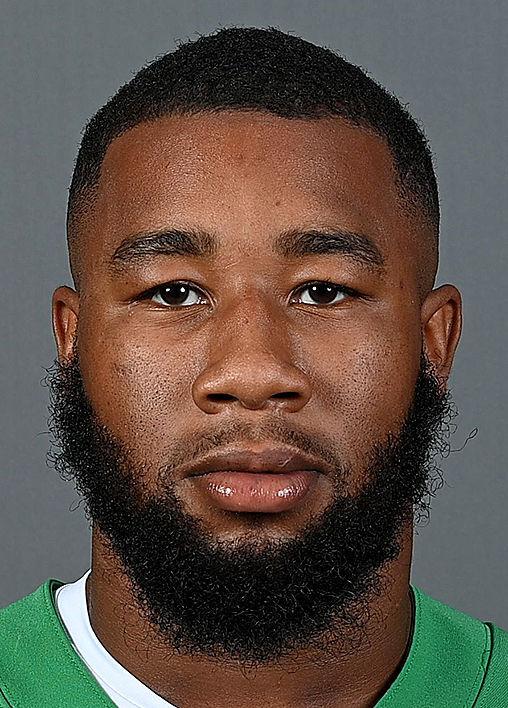 "He's the heart and soul of the team," running back Isaiah Johnson said. "He talks to everyone, brings the energy to practice and makes sure everyone is happy and excited. He's really fun to be around."
Davis is uncomfortable with the suggestion that he is the heart and soul of UNT's team. It's not in his nature to take credit for what he sees as a collective effort.
What isn't in dispute is that Davis has made a huge impact during his time in Denton for two programs. Both have enjoyed great success during his tenure that will reach a milestone on Saturday when UNT hosts UTSA in its regular season finale.
The game will be Davis' last at Apogee Stadium and could be the finale of his college career.
UNT (5-6) heads into Saturday needing to pull off a monumental upset of UTSA (11-0) to become bowl eligible. The Roadrunners are ranked No. 15 in the AP Top 25.
"Only time will tell if I left a legacy in Denton," Davis said. "I would like to think so. I left everything I have on the field, every down. I owe it to my teammates and coaches. People don't get to do this every day. I'm not going to take it for granted and cherish every day I've got."
Davis has a good case that his place in local football lore is secure. The Denton native helped lead Ryan to the state semifinals in 2016 and has been a part of three bowl teams at UNT, where he has racked up 244 career tackles and is in his fourth year as a starter.
UNT has tried for years to dip into the talent-rich Denton high schools in recruiting. The Mean Green have landed a several contributors over the years but only a few impact players.
Davis has been the best of the bunch.
"Just his attitude has been big," Littrell said. "He has a lot of energy and brings that energy to his teammates.
"He knows how to poke different guys to get them going on offense and defense. Guys who love ball like that and bring energy each and every week are what you want in your program."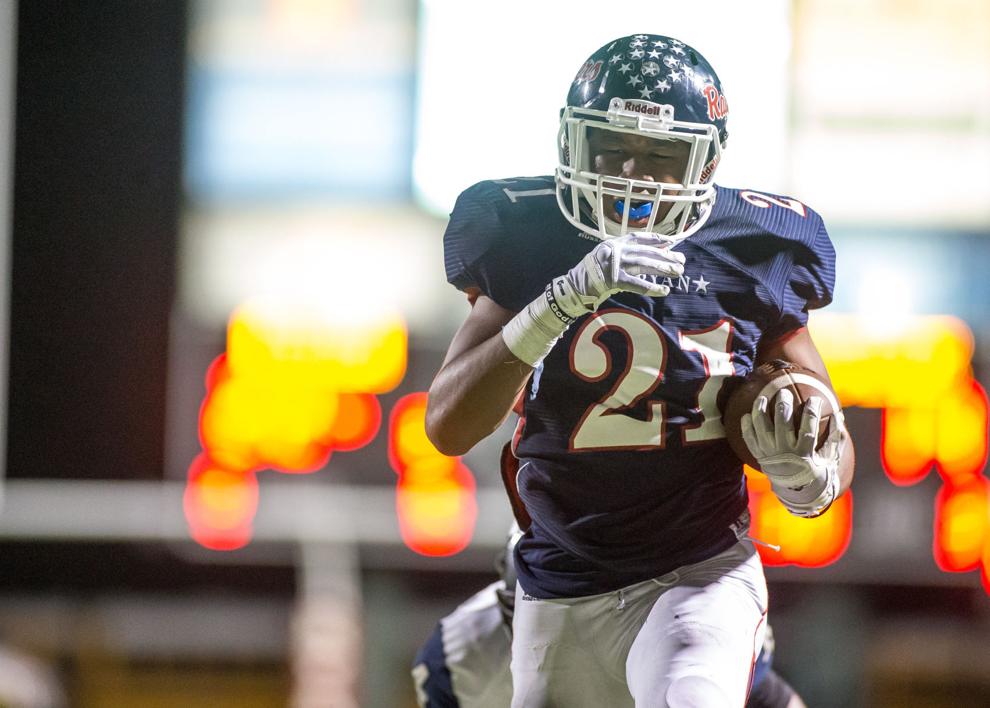 A Denton foundation
Davis credits his time playing at Ryan, a traditional state powerhouse, for helping him develop the approach that has helped make him successful at UNT.
He points to coach Dave Henigan, assistant Jordan Bull, as well as former Ryan assistant Shane Tolleson for helping him get the most out of his talents as an undersized linebacker. Even now, after spending years in UNT's strength and conditioning program, Davis is listed at just 5-foot-10 and 192 pounds.
"They taught me the mindset to work," Davis said. "It was no different when I came to North Texas. When you get to college, everyone is good. The only thing that separates you is the way you work.
"That was the biggest thing I learned at Ryan."
That approach paid off. Davis recorded at least 100 tackles in each of his final three seasons at Ryan and rushed for 1,055 yards and 11 touchdowns as a senior.
Davis helped turn Ryan around after a 5-5 season in 2014 when the Raiders missed the playoffs. Ryan advanced to the state quarterfinals and state semifinals the next two seasons while going a combined 27-2.
"Tyreke had this positive energy about him and was always smiling and talking to people," Henigan said. "He's a people person. That's his personality. He's always been like that. Even when he was a sophomore and was starting for us, he was vocal, and the guys would respond to him."
Those traits attracted the attention of UNT's coaches, who sold him on the idea of playing in his hometown. UNT has made the same pitch to a host of Denton players over the years only to be turned down.
Davis is a success story UNT has pointed to as it tries to build a pipeline from the Denton ISD schools.
"I love playing in front of my family and friends," Davis said. "My pops and mom could come without it being too much of a hassle.
"Coaches and high school friends have all come to see me play. The best group of friends I have, though, are the people I met here over the years."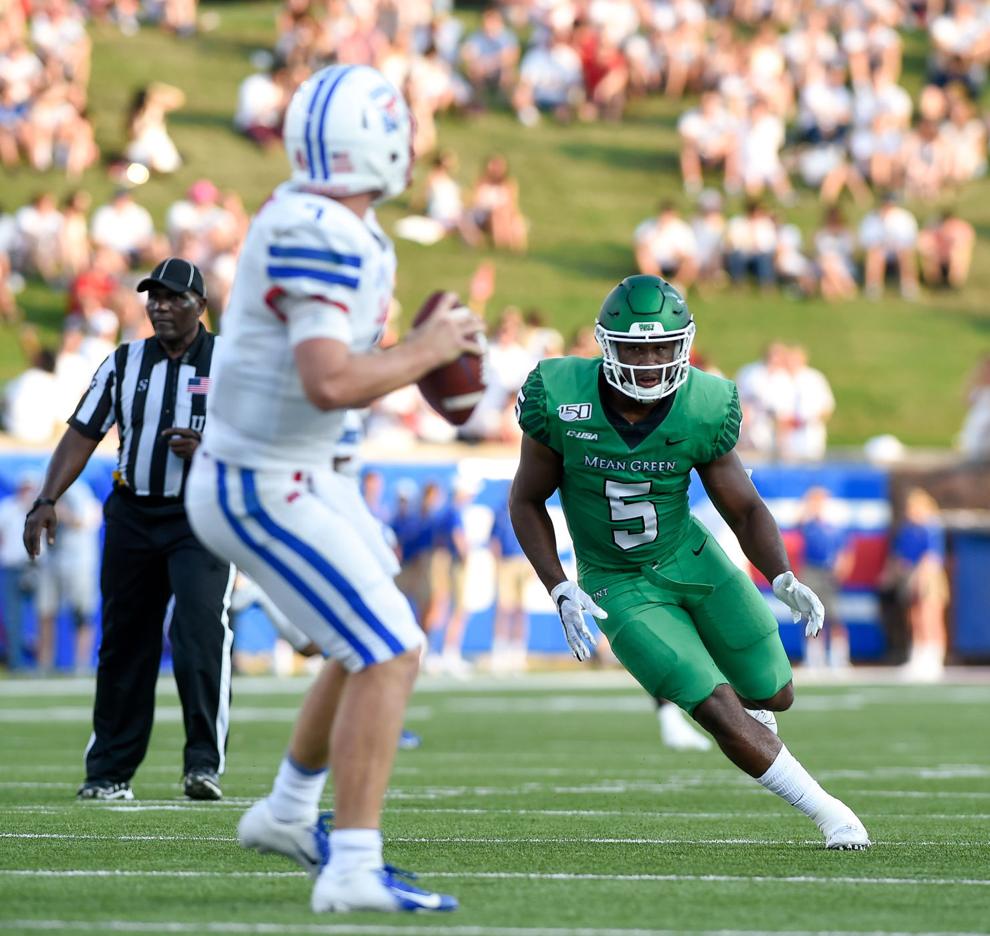 A terrific time at UNT
Davis has gotten to know wave after wave of players who have come through the Ryan and UNT programs over the years.
Building relationships with those players and creating memories together has been one of the most enjoyable aspects of Davis' career.
UNT's 44-17 win at Arkansas in 2018 and a come-from-behind win over Middle Tennessee last season are among Davis' favorite memories. He helped lead UNT back from a 14-point deficit in a 52-35 win over MTSU.
"The guys are what made being here worth it," Davis said. "Seeing them smile and play is great. We all love this game. That is what I enjoyed the most. I was able to help out the young guys who are going to be here after I'm gone. I shared my knowledge with them."
Davis has made plenty of big plays along the way. UTEP was at the UNT 20-yard line late in the fourth quarter with the Mean Green up 17-14 in a game two weeks ago.
Davis knocked away a pass on third-and-5 to force a UTEP field goal that tied the game at 17-17.
UNT got the ball back with 49 seconds left and drove for the game winning field goal.
That is the type of play Davis has made throughout his career while filling a variety of roles. He's played nickel, linebacker and moved to Eagle, a hybrid linebacker-safety spot in coordinator Phil Bennett's defense, this year.
Davis has always found a way to produce no matter where UNT's coaches have used him.
"Tyreke has brought everything to this team," senior safety Makyle Sanders said. "He's a really versatile player. Off the field, he talks to everybody and is a friendly guy and a good leader."
Davis was committed to UNT for months leading into national signing day in 2017. Fresno State was among the schools that tried to get him to change his mind late.
Henigan helped oversee Davis' recruiting process and didn't sense him waver in his commitment to UNT.
Davis wanted to stay home and build a legacy in Denton. That is exactly what he did while preparing for the next chapter in his life. He plans to go into the business world.
"I will remember Tyreke for his enthusiasm for football and for life," Littrell said. "He comes up here with a big smile and doesn't have many bad days. When he does, it's always easy to go over there and pick him up."
The steady approach has helped Davis over the years as he's built quite the football legacy in his hometown.
"I didn't take any of it for granted," Davis said. "The ups and downs have helped me grow. This experience has been the best I have ever had."