For Lou Stricklin, who's been a UNT fan for decades, home games mean hours of family, friends and fun — and raising the next generation of Mean Green enthusiasts.
Stricklin, a Coppell resident with DFW roots, graduated from the University of North Texas with an English degree in the late '90s. More than 20 years later, he now works in marketing, and his fandom hasn't left. He's been tailgating at home games for a decade and a half, and came out Saturday with a family friend and his kids.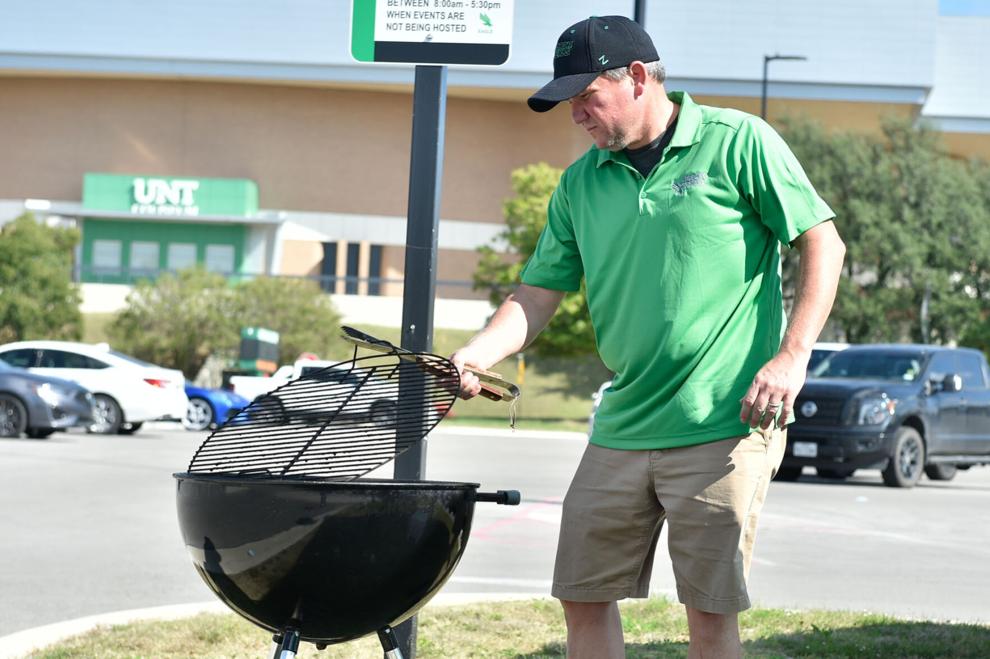 Though he's a tailgating regular, Stricklin said this weekend was his first time out to Apogee in the past two seasons. Last season, of course, came in the midst of the pandemic's peak, and his oldest son recently started his first year of college. UNT remained at one win after Saturday's tilt against Liberty — which dropped the program to an all-time sub-.500 record — but Stricklin said the experience comes down to much more than that.
"I love the school and I love coming out," Stricklin said. "Whether the team's good or struggling, it's just a fun afternoon."
The setup is nothing fancy: a canopy, bratwurst and hot dogs, a football to throw around and plenty of Mean Green spirit. Strickland says he's been bringing his kids out for most of their lives, for family fun and to raise the next generation of Mean Green enthusiasts — even players, perhaps.
"These kids have been coming out since 2 or 3 years old," Stricklin said. "I'd love for them to go to North Texas, and it would be great to see one of my kids come out of the tunnel one day."
That ship has sailed for eldest son Aidan, 18 and a freshman at the University of Arkansas. He plays lacrosse now, but said he's still a UNT fan at heart: the first game he remembers was at Fouts Field over 10 years ago. The joy of tailgating, Aidan said, is simple.
"Just getting to hang out with everybody and getting to throw a football around," he said. "It's a good bonding experience with everyone."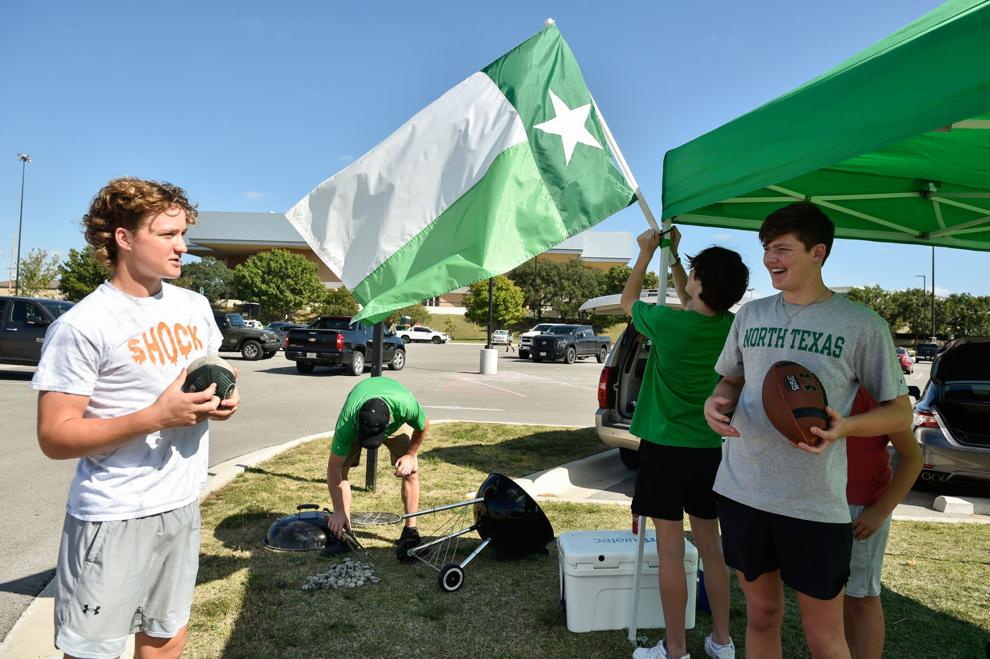 Family friend Patrick Griffin, who met the Stricklins through their kids' school friendship, was out Saturday for his first UNT game ever. But he's no stranger to tailgating, something he says is vital for the family experience.
"To me, it's community," Griffin said. "Even for our high school games, I'll get there before. That's part of the tradition. … A lot of our weekends in the fall involve athletic events, and those involve meeting up before."
Unlike many fans, Lou Stricklin said he's willing to give the football program and its head coach Seth Littrell some more time after a disappointing last few years.
"Littrell showed loyalty and I hope we show loyalty," Stricklin said. "Just show some progress. Give the fans some hope for next season."
Either way, he'll be there.