Trent Petrie spent a whole lot of time earlier this spring speculating with colleagues about the fallout of the COVID-19 pandemic on college athletics.
Petrie and his friends aren't focused on the physical health of players or the finances of college sports, topics that have dominated the national conversation. They're concerned about the mental well-being of college athletes across the country.
The longtime UNT psychology professor and director of the school's Center of Sports Psychology and Performance Excellence is in the midst of a long-term study on the impact of the pandemic on the mental health and overall wellbeing of college athletes. Petrie anticipates a host of challenges for athletes after the early results of the study that included 6,000 college athletes from more than 80 programs across the country. UNT's athletes were part of the study.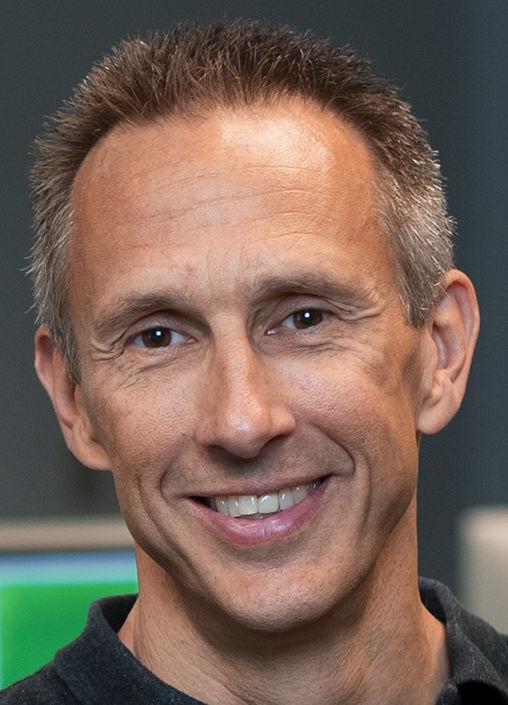 "A sizable minority are reporting clinical or severe symptoms in a lot of areas from depression and anxiety to sleep disturbances," Petrie said. "We are seeing the effects of COVID rippling. Sports being canceled affected athletes, as did other issues related to the pandemic, including a change in educational environment. A small number have also had to deal with being in quarantine or with positive tests for themselves or members of their family."
Petrie originally planned to examine the mental health of graduating athletes before shifting gears as the pandemic began to unfold. He teamed with UNT psychology doctoral students Tess Palmateer and Lindsey Slavin as well as Whitney Moore, an associate professor at Wayne State University in Michigan, to conduct the study.
"Athletes were under a lot of stress," Petrie said. "Sports psychologists were talking about how to handle it. We saw this as an opportunity to provide data that will help guide others across the country."
Petrie and his partners in the study will track the athletes they surveyed over the next year. While they anticipate finding out more about the psychological challenges athletes face in the wake of the pandemic, their early findings provide some insight into what schools can do to help them cope.
Petrie's biggest takeaway from the early stages of his study is that athletes returning to their teams will be under a heightened level of stress from a variety of factors. He named dissatisfaction with physical appearance, navigating an altered educational environment and the possibility of being infected with COVID-19 during competition as key concerns.
"Schools need to screen athletes for mental health so you can gauge which athletes are having concerns and help them right from the start," Petrie said.
UNT coach Seth Littrell emphasized tending to his players needs beyond football early on during the shutdown.
"First and foremost, we are checking in with them and are asking about them and their families and making sure everyone is OK back home," Littrell said.
UNT's strength staff as well as its nutritionists made themselves available for consultation as well as posting how-to videos on YouTube on topics ranging from cooking to weight training at home while athletes were off campus.
Petrie and his staff have also been available as UNT's athletes deal with the issues brought up in the early stages of their study. UNT provides mental health screenings to athletes each year.
Those resources will be key now as the school's athletes continue to report to campus.
UNT's football players reported in four waves beginning in early June. The remainder of UNT's fall sports teams, as well as its men's and women's basketball teams, are reporting this month.
"The study sheds light on the fact that even athletes and people we consider mentally tough and gritty experience mental health concerns," Petrie said. "We need to recognize that fact and support them in seeking help. If we do, everyone will be better off in the end."