Isaiah Johnson wasn't sure what to think of Gabe Blair when he was assigned to room with the freshman offensive lineman on the road earlier this season.
Johnson knew Blair was a quiet guy. He just didn't know how quiet.
"He didn't say a word to me," Johnson said. "He's a bit of a shy guy but will joke around with the older offensive linemen like [Jacob] Brammer. They'll just play around. I'll hear him with those guys and think, 'Ok, this guy can talk.'"
The former Guyer offensive lineman's quiet nature is just one of the reasons he has stood out this season at UNT.
The more important one is that he's shown to be quite the player for a lineman who was in high school a few months ago. Blair took over at left guard in the third week of the season and emerged as a key cog in a unit that has helped power UNT's late-season run at becoming bowl eligible.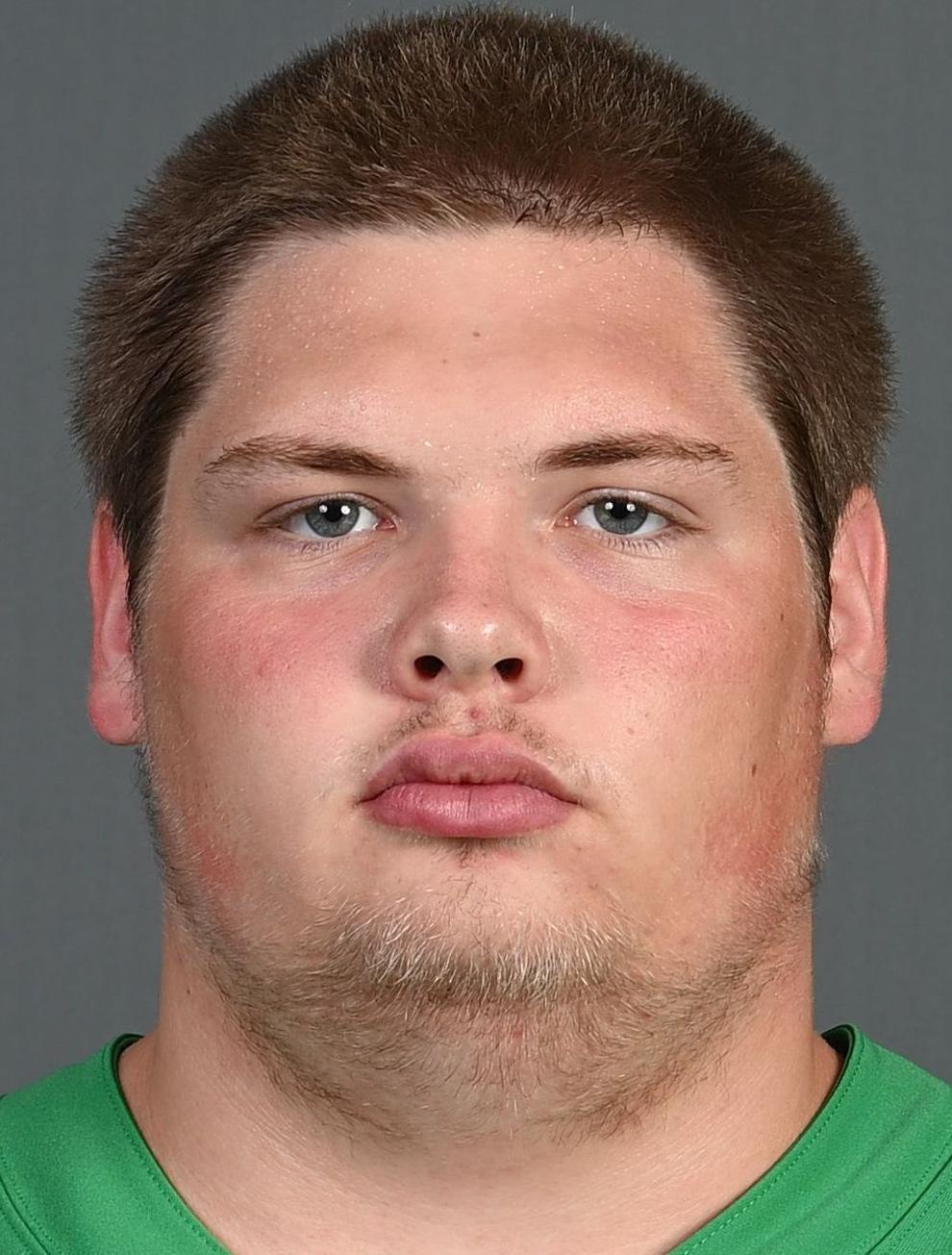 The Mean Green (4-6) have won three straight heading into their game against Florida International on Saturday in Miami. UNT has averaged 232.3 rushing yards per game in that span.
Contributing to that run of success has been rewarding for Blair, who is one of the more highly recruited players to sign with UNT in recent years. Southern Cal, Colorado and Virginia Tech were among the Power Five programs that offered Blair a scholarship.
"That's why I came here. I wanted to play," Blair said. "I could have gone to USC, but I would have been sitting for who knows how long."
The expectation for freshman offensive lineman is that they will sit early on in their careers as they adjust to the physicality of the college game.
It might not seem like it now, but Blair went through that process.
"Fall camp was rough," Blair said. "I wasn't doing so hot and was rotating with Kaci [Moreka] at guard. I have hit my stride and been able to lock it down. I was able to focus on school and football."
Johnson has spent the last few weeks running behind Blair and has been impressed.
"Gabe's an animal," Johnson said. "He's so strong. It's crazy. I watch him in practice and on film and he's just throwing dudes and is so big. I'm asking, 'This guy's really a freshman? That's crazy."
Blair, who is 6-foot-3 and 303 pounds, credits his rapid improvement in part to the help he has received from UNT's veteran offensive linemen. He's surrounded by experienced players on the Mean Green's offensive front, including center Manase Mose and tackle Jacob Brammer.
"They've all helped me improve," Blair said. "Everyone on this offensive line is pretty cool. It's been a really easy transition."
Blair was more prepared than most high school offensive linemen for the jump to the college level after playing at Guyer. The state powerhouse is a playoff regular at the Class 6A level and turns out top college prospects annually.
"He gets better every week," UNT coach Seth Littrell said. "He's going to be a great player for us. He just needs to continue doing what he's doing. That's going out on the field, doing his job and working hard, which he does."
Seeing a Denton native excel is particularly advantageous for UNT. The school has long wanted to build a pipeline to the Denton ISD schools that are some of the most talent-rich in the state. Linebacker and Ryan product Tyreke Davis has been a key player for UNT for years and is a senior this year. Blair is on course to be the example Littrell and his assistants point to for years to come as what is possible for top Denton players who elect to stay home and play for the Mean Green.
Blair is already reaping the benefits.
"It's really easy being so close to home," Blair said. "I'm five minutes away."
There are plenty of familiar faces in the stands for Blair when UNT plays at Apogee Stadium.
"I see my old teachers at games," Blair said. "That makes it special."
Blair could have taken his talents to a power conference school. He chose another path when he signed with UNT and hasn't regretted the decision.
"Oh, yeah," Blair said. "I'm very happy here."