Rasheed Browne's debut season at the Division I level last fall turned into quite the ordeal.
Browne played well in his first six games for Texas A&M-Corpus Christi before a back injury knocked him out for the rest of a season that saw the Islanders win just five games.
"I wanted to get a new start," Browne said. "It was a bad season. I wanted to play around some winners."
He'll have that opportunity at North Texas. The 6-2 point guard announced his decision to join the Mean Green as a transfer on Friday.
UNT won the Conference USA tournament last season and went on to knock off Purdue for its first NCAA tournament win.
Browne played for Neumann Goretti in Philadelphia, where UNT assistant coach Jareem Dowling has several recruiting connections. That common background gave Dowling insight on Browne as a player and helped UNT's staff build a relationship with its latest recruit.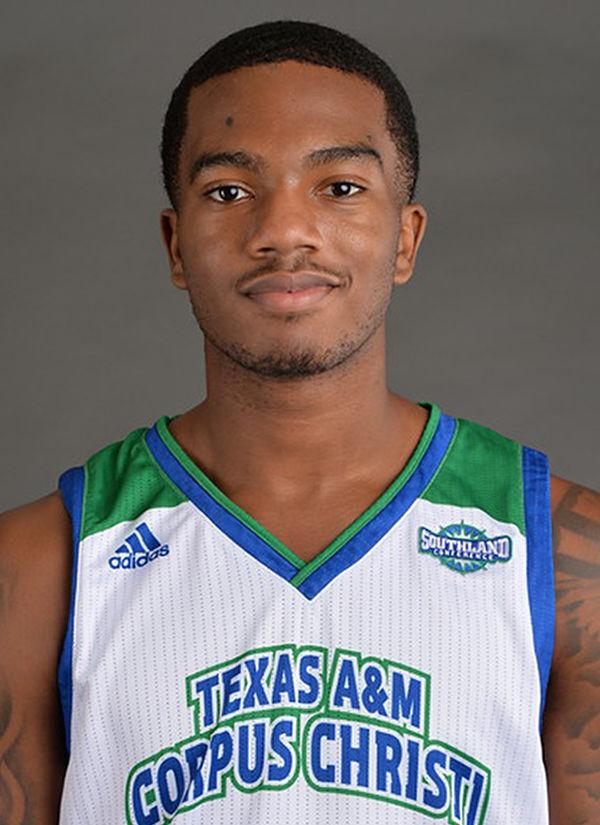 Browne has yet to visit UNT but quickly became comfortable with committing to the Mean Green and coach Grant McCasland.
"North Texas felt like home," Browne said. "Coach Jareem and Mac believe in me and understand my game.
"They want me to come in and be a lead guard, run the show and get guys involved. They wanted someone who has played a lot of games and understands the game at a high level."
UNT leaned heavily on point guard Javion Hamlet and shooting guard James Reese last season. Hamlet declared for the NBA draft, while Reese transferred to South Carolina.
Browne could help fill the void left by those players' departures.
Browne averaged 9.0 points, 5.0 rebounds and 2.3 assists per game last season with the Islanders. He showed elite ability as a passer during his sophomore season at Community College of Beaver County near Pittsburgh, where he averaged 13.9 points and 9.6 assists per game.
"I love passing the ball and am an all-around point guard," Browne said. "I can score when I have to. Having shooters around me makes my job easier as a point guard of getting guys involved."
Browne is ready to put those talents on display at UNT after struggling to overcome his back issues last year.
"They didn't want to rush anything and figure out what was going on with my back," Browne said. "I got cleared at the end of the season without having surgery or anything. The doctor said it was probably just trauma I had as a kid."
Having the opportunity to play with a team that has won a C-USA title in each of the last two seasons makes Browne even hungrier heading into his debut campaign at UNT. He said McCasland broke down how his talents as a point guard would make him a great fit at UNT and how he could help the Mean Green build on their success.
"The program is headed in a great direction," Browne said. "With myself, some of the guys they are bringing in and the guys who are returning, we can keep it going."