North Texas coach Seth Littrell vowed following the Mean Green's loss to Marshall last week to find a way to get through to his players and clean up the penalty issues that have hampered them this season.
Those efforts were well underway by Tuesday afternoon as UNT continued preparations for its game Saturday against Liberty at Apogee Stadium.
UNT was flagged for 17 penalties for 161 yards in its 49-21 loss to the Thundering Herd.
"We are going to continue to stress it and to discipline it, just like anything," Littrell said. "We've got to hold guys accountable. There's got to be disciplinary actions for doing the same thing over and over. You've got to learn and grow."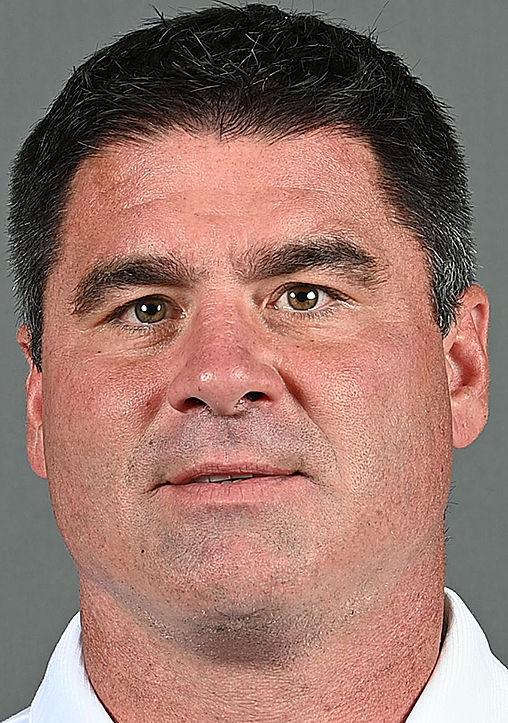 The issues that have bothered Littrell most are pre- and post-play penalties. UNT has jumped offsides on multiple occasions and has also been flagged for several personal fouls after the end of plays.
Those are the types of mistakes UNT (1-5, 0-3 Conference USA) can't afford as it looks to pull out of a five-game losing streak. The Mean Green's last win came in their season opener against Northwestern State.
"The coaches keep emphasizing being disciplined and keep reminding us," defensive lineman Caleb Colvin said. "We know what to do. We have to focus and lock in."
UNT ranks 12th out of 14 teams in Conference USA with an average of 79.5 penalty yards per game.
Some of the penalties the Mean Green committed in their loss to Marshall came at inopportune times.
Defensive end Grayson Murphy was flagged for roughing quarterback Grant Wells on third-and-goal from the UNT 7. The penalty gave the Thundering Herd a first down.
Marshal scored three plays later on a 3-yard Wells run.
"We have to stay disciplined and not have late hits or hold in the secondary," cornerback Quinn Whitlock said. "We have to focus."
Littrell questioned if the message was getting through following UNT's loss to Marshall.
Quarterback Austin Aune believes it is.
"The message is getting through," Aune said. "We have a good group of guys who don't want to quit and roll over this season. We want to finish the right way, especially for our seniors."
Littrell: UNT players responding to adversity
Littrell likes what he sees from his players when it comes to responding to the adversity the Mean Green have faced.
UNT has been hit hard with injuries and lost a series of tough games. Running back Oscar Adaway III was lost for the season before it ever began.
The Mean Green have also been without wide receivers Jyaire Shorter and Tommy Bush since the third week of the season.
The losses have mounted since, including several tough setbacks. UNT fell to rival SMU 35-12 and was blown out by UAB 40-6.
"It's frustrating when you are in the position we are in," Littrell said. "Emotionally there are highs and lows. That's part of life no matter what. You can be frustrated or disappointed, but you better bounce back and figure out a way to come together. They've done a great job of that."
Passing game key to converting on key downs
UNT has struggled to convert on third and fourth downs this season.
The Mean Green enter their game against Liberty cashing in just 34.7% (34 of 98) of their third downs and 18.2% (4 of 22) of their fourth downs.
"We've got to throw and catch better," Littrell said. "In short yardage, we have to make sure that we come off the ball.
"We have to make competitive plays on third down."
UNT went 5-for-16 on third down and failed to convert any of its six fourth-down attempts against Marshall.
UNT not carrying efficiency in practice to games
UNT is seeing its offense make the plays it needs to improve on the 22.5 points it is averaging per game in practice.
The Mean Green are not carrying those plays over to games. UNT was down 49-7 to Marshall before scoring twice late after the game had been decided.
Littrell has emphasized throughout the year that the Mean Green need to do a better job of making competitive plays.
"We run the same plays over and over throughout the week in practice and there are no issues," Littrell said. "Then we get in a game, and it speeds up for a guy or someone tries to do too much.
"It's not a lack of focus. It's just in that moment and that time locking in, doing your job and not trying to do too much."