Jason Bean made the most of his second chance last week during North Texas' win over Middle Tennessee.
The sophomore is back as UNT's starting quarterback as a result heading into the Mean Green's game on Saturday at UTEP. Bean's return to the top of the depth chart seemed like a foregone conclusion after he exploded for 169 rushing yards and 181 passing yards while accounting for five touchdowns in the Mean Green's 52-35 win over the Blue Raiders.
UNT coach Seth Littrell made it official during his weekly press conference on Tuesday.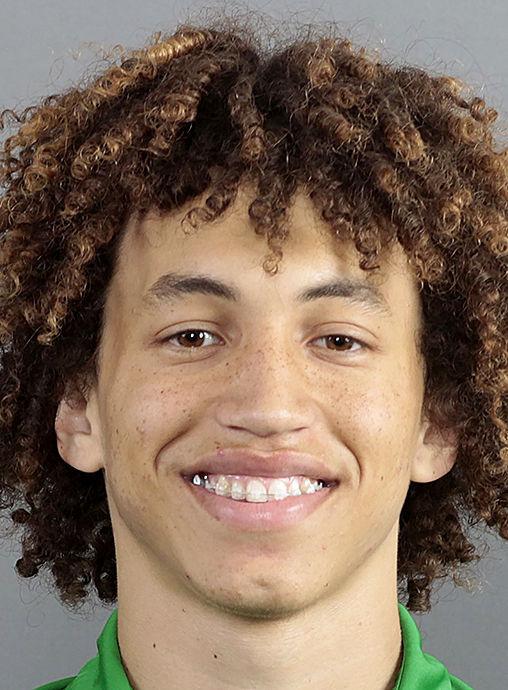 "I thought Bean did a terrific job this past week," Littrell said. "He just has to build on that and continue to trust the guys around him to do their jobs. All he has to do is manage the offense."
Bean and fellow quarterback Austin Aune have both had their moments and struggled at other times during the season. Littrell continued to express confidence in both.
The question now is if Bean can build on his breakout performance against MTSU. The former Mansfield Lake Ridge standout started each of UNT's first two games and threw three touchdown passes in a season-opening win over Houston Baptist.
UNT turned to Aune after Bean struggled in a loss to SMU in the second week of the season. Aune started the next two games before UNT went back to Bean early in its game against MTSU.
Bean gave UNT's offense the spark it had been missing at times during a three-game losing streak, scoring on a pair of 48-yard runs in addition to throwing a 55-yard touchdown pass to Jaelon Darden.
"It did a lot for my confidence to have a big game," Bean said. "The last two weeks hadn't gone our way."
Bean will have the opportunity to provide UNT the consistency it has lacked after what will be its second change at quarterback this season. He has thrown for 427 yards and six touchdowns while rushing for an additional 231 yards and four scores.
Darden expressed confidence in Bean.
"It's a big deal for him," Darden said of returning to the starting lineup. "He just has to lock in mentally.
"I practice with Aune and Bean and am comfortable with both of them."
Adaway still on track to return after hand injury
Running back Oscar Adaway III is still on track to return in UNT's game at UTEP.
Littrell mentioned during his weekly radio show last week that the redshirt freshman could recover from a hand injury in time to play against the Miners.
He reiterated that stance on Tuesday.
"I felt good about it after practice today," Littrell said. "We will see how he finishes up the week."
Adaway surpassed the 100-yard mark rushing in each of UNT's first two games of the season. He hasn't played since.
UNT hasn't missed a beat in the running game without Adaway due to its deep stable of running backs. DeAndre Torrey has rushed for 444 yards and four touchdowns, while Tre Siggers has added 216 rushing yards.
Littrell supports NCAA Election Day move
The NCAA announced earlier this month that it will require schools to give its athletes Election Day off.
The move is designed to give those athletes a better opportunity to vote.
The decision is one Littrell supports.
"It's a great opportunity," Littrell said. "We're still educators as well as mentors and are trying to help these men grow. That's part of it. We have a duty to go out there and vote."
Bean and Darden were both pleased with the NCAA's decision.
"Voting is a really big thing and should be taken very seriously," Bean said. "And I honestly think it's amazing that they're giving us the day off to go vote."
Darden is among the UNT players who voted early.
"My girlfriend actually made me go vote," Darden said. "I'm already good on that end."
Littrell says UNT took advantage of bye week
UNT didn't have a chance to build on its win over MTSU back on Oct. 17, at least not immediately.
The Mean Green had a bye following their win over the Blue Raiders. UNT might have lost some momentum, but it had a whole lot of time to rest and examine ways it can improve heading into its game at UTEP.
Littrell said UNT's players benefitted from having time to refresh.
"As coaches, we had a chance to self-scout and see what our tendencies have been on offense, defense and special teams," Littrell said. "We were also able to work on new stuff and get back to some fundamentals."