Loronzo Thompson has gone back and forth between playing offense and defense throughout his time at North Texas.
He made the move from defense to offense last season to help UNT when it needed some help on that side of the ball in the Myrtle Beach Bowl.
UNT has dealt with a host of injuries and other issues that have decimated its depth chart at both wide receiver and defensive back.
Those issues forced UNT coach Seth Littrell to ask Thompson to move again this week as the Mean Green prepare for a game Saturday at Rice. Both Thompson and Dorian Morris are seeing time on defense this week after spending most of the season at wide receiver.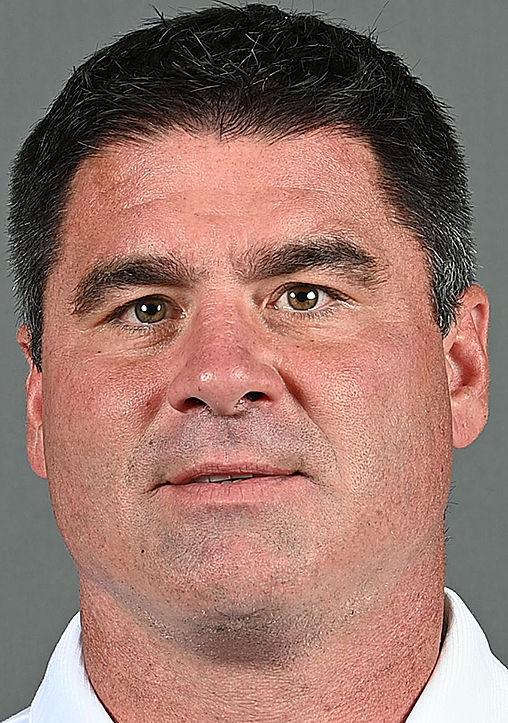 "We've been thin at defensive back and receiver," Littrell said. "Some of these guys may see time on both offense and defense. That's the nature of the beast right now."
UNT's hopes to break out of a six-game slide could depend largely on how the Mean Green handle that challenge. The Mean Green's issues began earlier this season when they lost wide receivers Jyaire Shorter and Tommy Bush to injury and have only gotten worse since.
Wide receiver Deonte Simpson was dismissed from the team. UNT then lost starting cornerbacks Quinn Whitlock and John Davis Jr. to injury last week in its loss to Liberty.
The status of both Whitlock and Davis is in question heading into the Mean Green's game against the Owls.
"We'll see," Littrell said. "They could be back. It's a long week."
UNT has wanted to play Thompson on offense throughout his tenure with the program but has used him at cornerback when needed. Morris came to UNT as a cornerback before being moved to wide receiver this year.
"It's next man up," UNT linebacker Tyreke Davis said. "We have had some starters go down, but that can't be an excuse. We all have to step up and play."
Some of UNT's young defensive backs did just that last week. The Mean Green were forced to turn to their reserves after losing Whitlock and Davis as well as safety DeShawn Gaddie.
Gaddie was ejected for targeting late in the first half.
Safety Harold West as well as cornerbacks Dillion Williams and Ridge Texada all saw extended playing time against the Flames. West and Williams both finished with three tackles.
Mooney could be back this week
Kicker Ethan Mooney could return this week after missing the Mean Green's game against Liberty due to undisclosed reasons.
The junior has been remarkably consistent throughout his career. He has hit all but one of his seven field goals on the season.
Aaron Beckham filled in and hit two of his three field goals and both of his extra points.
Littrell said he hopes Mooney will be ready. He is proud of the job Beckham did filling in.
"He handled it well especially not knowing until late Thursday or early Friday morning," Littrell said. "It was a great opportunity. He did some good things."
UNT offense sees chance to build on Liberty loss
UNT finally got off to a solid start in its loss to Liberty.
The Mean Green scored their first touchdown in the first quarter since a season-opening win over Northwestern State and claimed their first lead since a loss to SMU in the second week of the season.
Running back DeAndre Torrey gave UNT that notable early lead with a 2-yard touchdown run. The Mean Green went on to build a 26-14 lead before Liberty charged back for a 35-26 win.
"There is momentum there," quarterback Austin Aune said. "We have talked about starting fast and finally did it."
UNT just couldn't finish. The Mean Green cashed in on four of their seven opportunities in the red zone.
"We had great energy in the locker room and on the sideline," Aune said. "Our big emphasis was being the most excited team to play. We did that."
UNT will look to build on that performance against Rice.
Six sacks a positive for UNT's defense
UNT posted six sacks in its loss to Liberty, a performance that is all the more impressive considering the Mean Green faced a highly athletic quarterback in Malik Willis for most of the way.
Willis was knocked out of the game for a short time, forcing Johnathan Bennett into action.
"We did a great job of getting pressure on the quarterback and stopping the run, which was awesome to see because it makes a team more one dimensional," Littrell said. "That is what you are looking for."
The pressure UNT applied helped the Mean Green contain Willis until late in the second half when he threw a pair of touchdown passes to complete Liberty's comeback from a 12-point deficit.