North Texas coach Seth Littrell knows exactly what Florida International's coaches and players are going through this week.
The Panthers have lost nine straight games since a season-opening win and are desperately looking for a way to pull out of that slide.
The Mean Green were in a similar position just a few weeks ago before turning their season around. UNT has won three straight games while emerging from a six-game slide and is on the verge of setting up what could be a monumental showdown with rival UTSA to cap the regular season.
The last thing UNT wants to do now is drop the ball against a team that is looking to rally around Butch Davis. FIU's coach is out at the end of the season and will be coaching his last game at Riccardo Silva Stadium on the Panthers' senior day.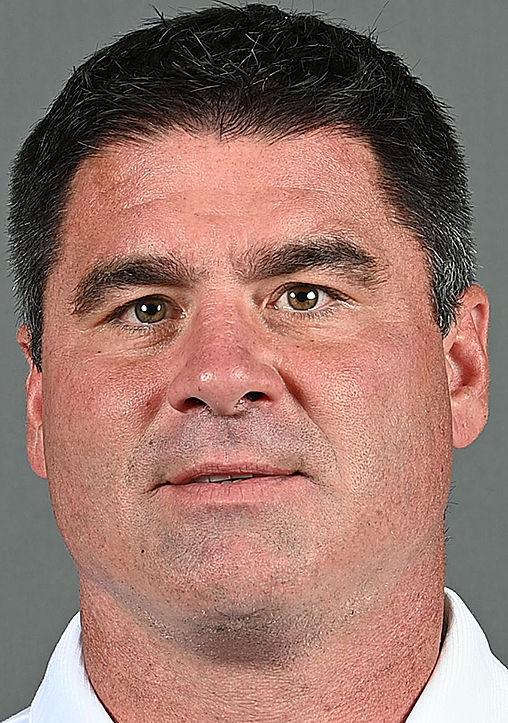 "They're dangerous," Littrell said. "We've been there. You want to dig yourself out of the hole and finish the right way. Coach Davis is a dang good football coach. He'll have those guys ready to play."
FIU (1-9, 0-6 Conference USA) is the last obstacle standing between UNT and a dream matchup with the Roadrunners.
The Mean Green (4-6, 3-3) have been on a roll the last few weeks and can become bowl eligible by winning their last two games. That won't be an easy task. UNT will have to win on the road at FIU after a cross-country trip. And that would be the easy part.
UTSA is in the midst of the best season in program history and is ranked No. 15 in the Associated Press Top 25. If the Roadrunners can knock off UAB on Saturday, they would roll into Denton unbeaten and nationally ranked.
UNT believes it can get it done, largely because of the confidence it has built the last three weeks.
"It feels really good to be winning again," running back Isaiah Johnson said. "Once you start winning, football becomes fun again. The atmosphere is different."
UNT is hoping that renewed energy will help carry it to its longest winning streak since it opened the 2018 season with four straight wins. The Mean Green have beaten Rice, Southern Miss and UTEP the last three weeks.
The Mean Green have played better all-around during their run and have taken a dramatic step forward defensively. UNT has allowed just 18.3 points per game in their last three outings, well below its average of 35.0 points per game it was allowing before its winning streak.
The most impressive win in UNT's streak was its 20-17 win over UTEP last week. The Miners came in at 6-3 and were already bowl eligible.
"We've turned up the intensity in practice," safety Makyle Sanders said. "Everyone is believing and doing their jobs."
The Mean Green are hoping to carry that approach over to their game against FIU, which hasn't come close to winning a game since falling to Central Michigan 31-27 back on Sept. 25.
The Panthers lost at Middle Tennessee 50-10 last week and have dropped their last six games by an average of 27.5 points per game.
UNT's players have vowed to not overlook FIU, despite its struggles.
"Once you have nothing to lose, you become a dog," Johnson said. "We've got to respect them. They're still a good team."
The Mean Green have plenty to lose if they can't build on their momentum with another win. A loss would end UNT's chances of finishing the regular season at .500 and spoil what has the potential to be one of the more intriguing games in the 10-year history of Apogee Stadium against UTSA.
The Roadrunners have emerged as one of UNT's biggest rivals in C-USA and are making the move to the American with the Mean Green.
The opportunity to host UTSA with so much on the line for both teams is an intriguing one for UNT.
That showdown could end up being one of the most highly anticipated games ever played at Apogee, depending on what transpires this weekend.
UNT knows it has to hold up its end of the bargain by beating FIU to make that game all it can be and is determined to avoid a letdown against the Panthers.
"They're going to play for each other and give it all they have," Sanders said. "They don't really have anything to lose. Those are the teams you have to watch out for."
Key matchup:
UNT S Makyle Sanders vs. FIU QB Max Bortenschlager
UNT has been on a tear defensively during a three-game winning streak and has not allowed more than 24 points in a game in that span.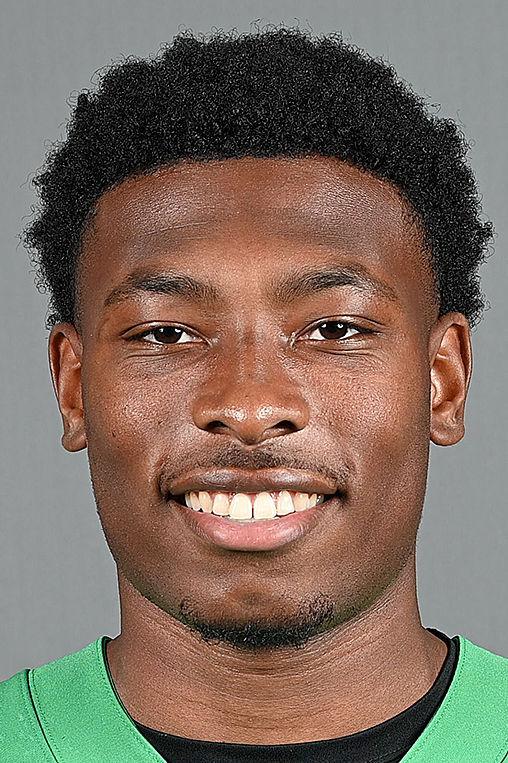 That stat is all the more impressive when one considers that the 24 points UNT allowed in a win over Rice came in a game that went to overtime. UNT shut the Owls out in their possession in the extra period.
The Mean Green's recent rise has shown that they have settled into first-year coordinator Phil Bennett's system.
Safety Makyle Sanders has played a key role in UNT's growth. The senior leads the Mean Green with four pass breakups and has 43 tackles on the season.
UNT needs a solid performance from Sanders in its game against FIU and quarterback Max Bortenschlager. The Maryland transfer is averaging 253.7 passing yards per game and has 17 passing touchdowns on the season.
FIU will lean on Bortenschlager even more this week with running back D'vonte Price not expected to play due to injury.
UNT will look to Sanders and the rest of its defensive backs to contain Bortenschlager and FIU's passing game.
Matching up
UNT's offense vs. FIU's defense
UNT has done just enough over the last few weeks offensively to fuel the Mean Green's three-game winning streak.
Quarterback Austin Aune made a play that looms large in UNT's season last week, hitting wide receiver Detraveon Brown deep for a 58-yard gain. The strike set up Ethan Mooney's 27-yard, game-winning field goal.
UNT is averaging 24.9 points per game behind DeAndre Torrey, who had 998 rushing yards on the season.
FIU has struggled all season defensively and is allowing 39.0 points per game.
UNT's defense vs. FIU's offense
UNT has played well the last three weeks while reducing the number of points it is allowing per game to 30.0.
The Mean Green allowed at least 40 points three times in a four-game span beginning in the third week of the season.
Junior linebacker KD Davis has helped spark UNT's recent surge and is on the verge of a milestone. He enters Saturday's game with 93 tackles on the season and could crack the 100-tackle mark this week.
FIU is averaging 22.0 points per game. The Panthers have been held to 10 or fewer points twice in the last three weeks and were shut out three weeks ago by Marshall.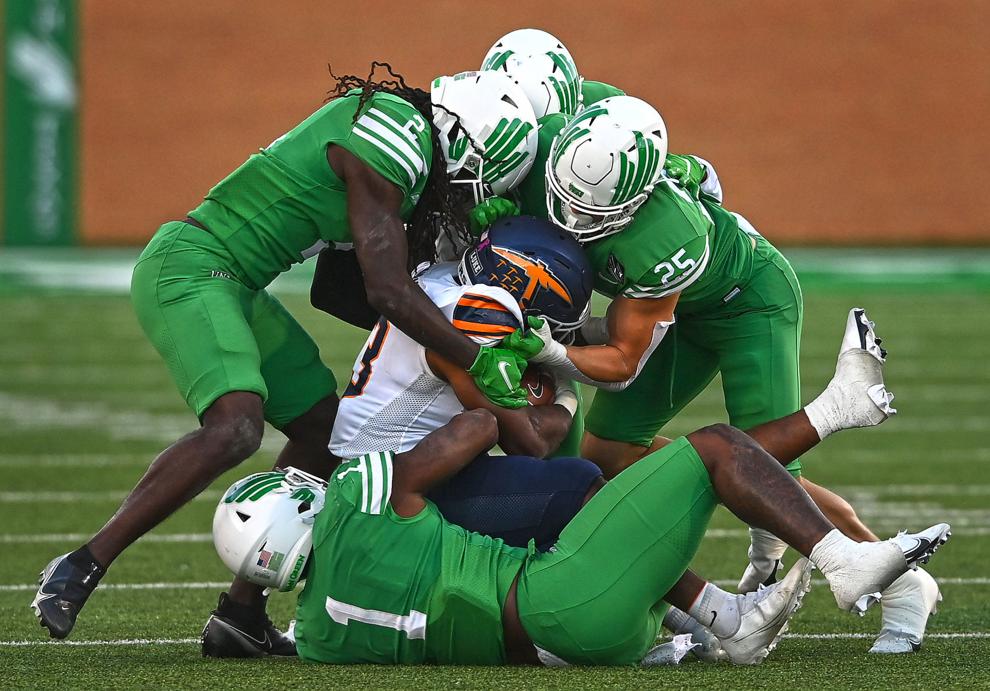 Four downs: Keys to today's game
Contain FIU QB Max Bortenschlager
FIU running back D'vonte Price is not expected to play against UNT, which will put even more pressure on quarterback Max Bortenschlager to carry the Panthers offensively. The Mean Green can't afford to let the Maryland transfer get going.
Keep up the defensive upswing
UNT's defense has played better and better as the season has gone along. The Mean Green allowed just 17 points in a win over UTEP last week and 14 the week before in a win over Southern Miss. UNT needs to keep that run going.
Get back on track offensively
The Mean Green didn't have their best offensive outing last week in their win over UTEP. UNT managed 17 points and needed a late field goal to pull out the win. The Mean Green will have a better chance of winning if they can get back on track.
Continue to handle the pressure
UNT has known ever since it fell to 1-6 on the season that it needed to get on a roll and win out to become bowl eligible at 6-6. The Mean Green have handled that pressure while winning three straight and need to continue that run this week.