North Texas' first crack at winning a Conference USA game this season didn't go nearly the way the Mean Green hoped last week.
And that's putting it lightly.
UNT mustered just 99 passing yards and was blown out 40-6 by UAB.
The road doesn't figure to get any easier on Saturday, not with a game at Louisiana Tech looming.
The Bulldogs and Mean Green are both 1-2 on the season. That's where the comparisons end.
Louisiana Tech lost to both Mississippi State and SMU on the final play of the game. The Mean Green fell to SMU 35-12 and didn't fare any better against the Blazers.
Louisiana Tech also can start over to a certain extent in its C-USA opener.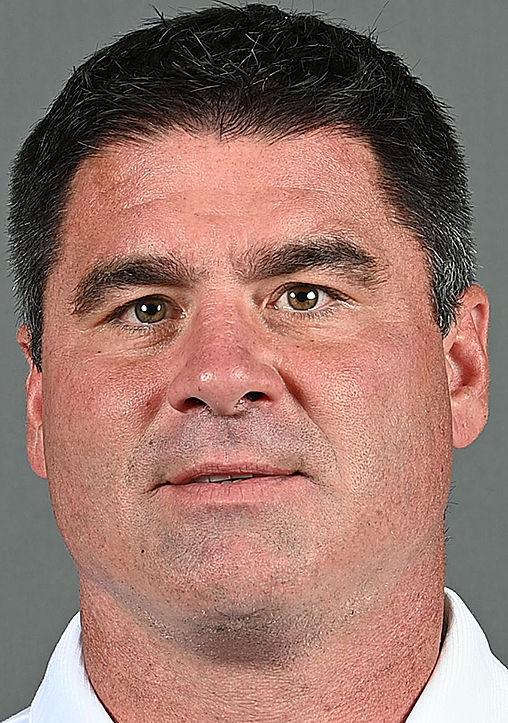 "You're going to win games and you're going to lose games, but it was a very frustrating game for sure, just the way we played," UNT coach Seth Littrell said of the Mean Green's loss to the Blazers. "It's a gut check. You can look at yourself in the mirror and be critical, all of us."
The challenge for UNT is finding a way to respond in a series Louisiana Tech has dominated recently. The Bulldogs have won the last three meetings between the teams and have been one of the most consistent teams in C-USA.
Louisiana Tech has played in bowl games in seven consecutive seasons.
"You want to play in these types of games," UNT linebacker Kevin Wood said. "We're not going to stop fighting and trying to get better."
UNT appeared to have a long way to go to be competitive in C-USA after facing UAB. The Blazers took a 30-0 lead at halftime and held the Mean Green scoreless until the fourth quarter.
DeAndre Torrey rushed for 82 yards and accounted for a big chunk of UNT's 220 total yards.
UNT was without two of its top weapons in wide receivers Tommy Bush and Jyaire Shorter for its game against UAB. The Blazers dropped eight players into coverage at times to take away UNT's passing game and contained the receivers UNT had available.
Bush and Shorter are expected to be out again this week.
"We had a lot of mistakes all the way around," UNT quarterback Jace Ruder said. "This is an opportunity to look at it and get better. We are focusing on each guy doing their own job and doing their job well."
UNT has a long way to go offensively after the last two weeks. The Mean Green have scored just 18 points in their last two games combined, a slide that began with a 35-12 loss to SMU in the second week of the season.
UNT has rotated Ruder and Austin Aune early in the season. The pair combined to go 14-for-34 against UAB. Ruder hit wide receiver Detraveon Brown for a 3-yard touchdown for UNT's only points against the Blazers in the fourth quarter.
Louisiana Tech coach Skip Holtz anticipates UNT presenting the same challenges it always has despite the Mean Green's recent struggles.
"We know we have a very explosive football team that's coming in here," Holtz said.
Saturday's game could give Louisiana Tech a chance to get back on track. The Bulldogs are allowing 38.7 points per game and couldn't close out SMU when it had the chance last week.
Louisiana Tech took a 37-33 lead with 36 seconds left on a Jacob Barnes 47-yard field goal.
All the Bulldogs needed to do was keep SMU out of the end zone, but instead they gave up a six-play, 73-yard drive.
SMU's Reggie Roberson Jr. caught a 33-yard pass from Tanner Mordecai on a perfectly executed Hail Mary on the final play. Rashee Rice jumped up in a scrum and tipped the ball to Roberson, who calmly caught it with no one standing near him in the end zone.
"It's heartbreaking the way they lost," Brown said. "They will be ready to play, especially at home."
Key matchup
UNT CB John Davis Jr. vs. Louisiana Tech WR Tre Harris
UNT has struggled with giving up big plays defensively the last two weeks, particularly in the passing game.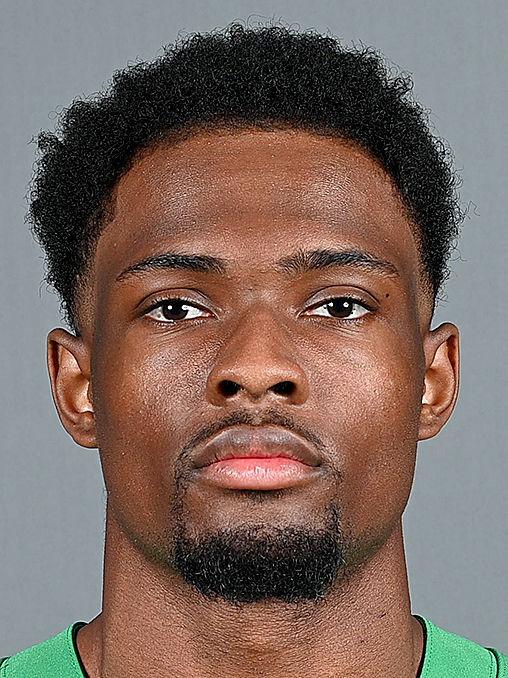 UAB tight end Garret Prince caught two of the Blazers' three touchdown passes that covered at least 38 yards last week. Rashee Rice and fellow SMU wide receiver Danny Gray scored on passes that covered 62 and 58 yards, respectively, the previous week.
UNT can't afford a repeat against a Louisiana Tech team that likes to throw the ball around. Bulldogs quarterback Austin Kendall, who formerly played for Oklahoma and West Virginia, is averaging 279.0 passing yards per game.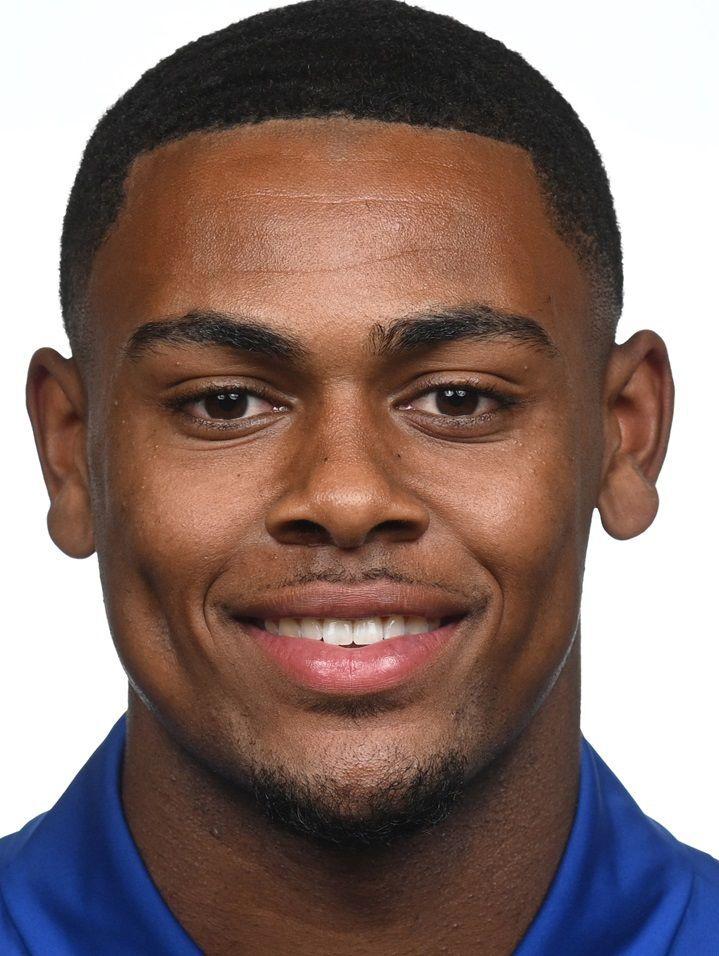 Kendall spreads the ball around to a host of wide receivers. Tre Harris is one of Louisiana Tech's big-play threats. He is averaging 16.5 yards per catch and has three touchdowns on the season.
Harris caught a 62-yard touchdown strike in a loss to SMU last week.
John Davis Jr. has started all season for UNT and has four tackles and an interception on the season. The Texas Tech transfer has the size at 6-foot-1 and speed to pose problems for Louisiana Tech's receivers, including Harris.
Matching up
UNT's offense vs. Louisiana Tech's defense
UNT has struggled offensively early in the season and is averaging 20.7 points per game.
The Mean Green averaged just 2.8 yards per rushing attempt in its loss to UAB last week despite the fact even though the Blazers dropped eight men into coverage most of the night.
UNT has three touchdown passes through three games.
Louisiana Tech has yet to get on track defensively and is allowing 38.7 points per game. The Bulldogs' biggest problems have been in pass defense, where they are allowing 408.3 yards per game.
UNT's defense vs. Louisiana Tech's offense
UNT's defense has shown signs of progress at times in its first season under coordinator Phil Bennett.
The Mean Green held SMU scoreless for most of the first half of a loss earlier this season and performed well in their season-opening win over Northwestern State.
UNT hasn't fared nearly as well since the second half of the SMU game. The Mustangs scored 28 points after halftime. UAB hung 40 on the Mean Green last week.
Louisiana Tech is averaging 38.7 points per game behind Austin Kendall and his receivers. Six Bulldogs have at least six catches through the first three games of the season.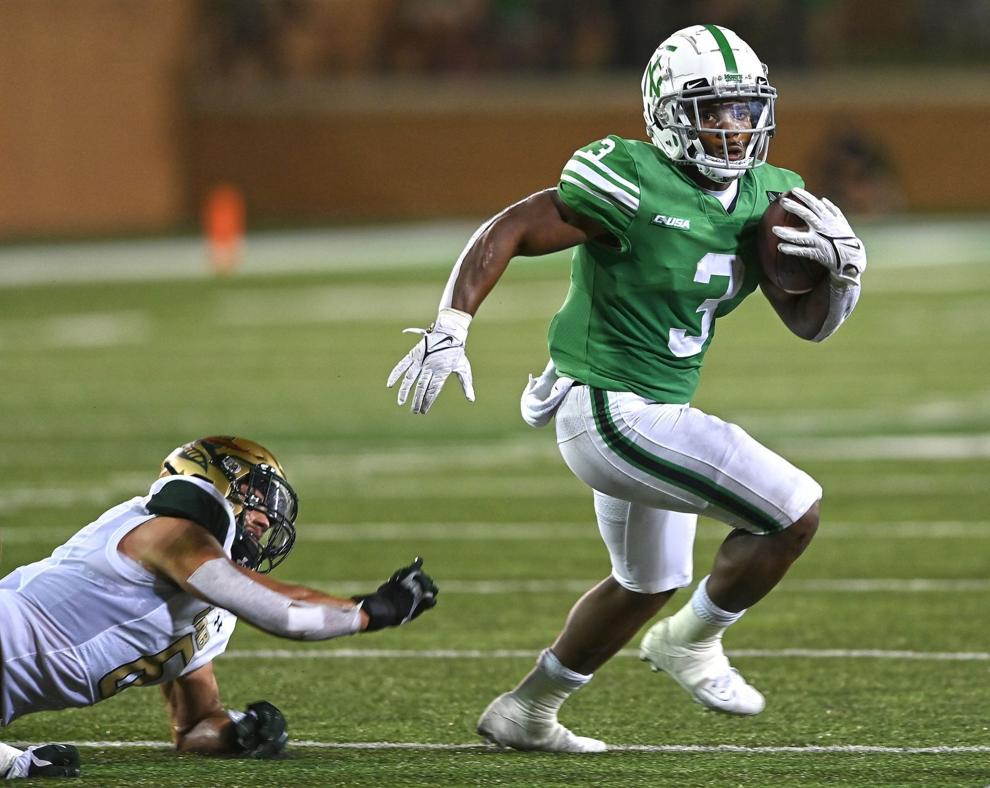 Four downs: Keys to today's game
Get the offense going again
This goes without saying, but UNT has struggled offensively the last two weeks while scoring 18 points. The Mean Green managed just 99 passing yards in its loss to UAB and can't afford a repeat against a Louisiana Tech defense that has yet to get on track.
Get the running game on track
UNT didn't run the ball effectively in its loss to UAB, despite the fact the Blazers often only had three defensive linemen and five players near the line of scrimmage at times. The Mean Green often go as their running game goes and must get back on track.
Contain Louisiana Tech's passing game
Louisiana Tech has a potent passing game with Austin Kendall pulling the trigger. The Bulldogs are averaging 289.7 passing yards per game and have a host of talented receivers. Smoke Harris has 14 catches on the year and is dangerous in the slot.
Win the big-play battle
UNT has given up a series of big plays the last two weeks, including five that went at least 40 yards for touchdowns. The Mean Green are normally an explosive team offensively but haven't shown it the last two weeks. UNT can't afford to lose the big-play battle.