North Texas coach Seth Littrell and his players spoke early this week on handling adversity in advance of a Friday night showdown with Marshall.
The Mean Green had plenty to deal with at the time, including rebounding from four straight losses while dealing with a short week to prepare. What they couldn't foresee was their list of challenges getting a little longer.
Wide receiver Deonte Simpson was dismissed from the team on Tuesday night following his arrest on a domestic violence charge, adding just one more distraction for a team in the midst of a rough stretch.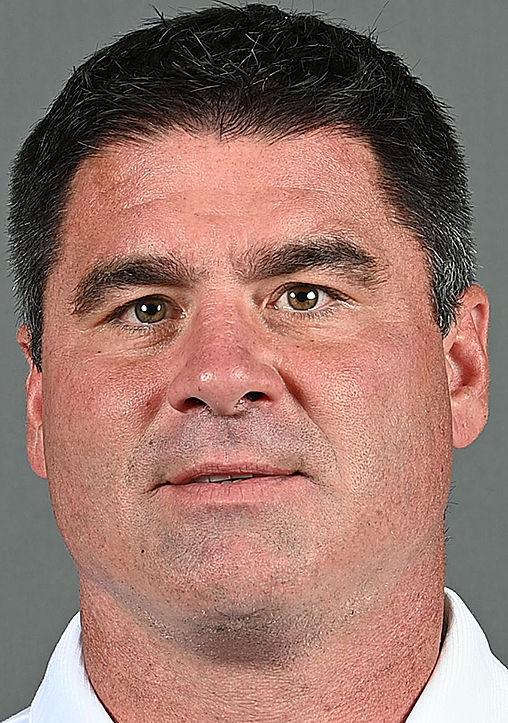 "You have to fight through it," Littrell said. "That's life. There's going to be challenges and adversity no matter what. You've got to be mentally tough enough to make sure you're doing everything possible to help this team win."
The Mean Green will find out if they're up to the challenge in a rare nationally televised game and an even rarer midweek game. UNT (1-4, 0-2 Conference USA) is playing on Friday night for the first time in program history.
"Yeah, it's big," cornerback Upton Stout said. "It's back to the high school days. High school was 7 on Friday."
UNT is hoping to regroup after a tough week before its primetime national television appearance against the Thundering Herd (3-3, 1-1). The Mean Green haven't had a whole lot of time to prepare following a road game at Missouri on Saturday.
UNT played one of its best games of the season offensively but couldn't complete a second-half rally in a 48-35 loss to the Tigers. Littrell gave his players some additional time to recover on Sunday before getting back to work on Monday morning.
Simpson was dismissed from the program the next day. He had started each of the Mean Green's last three games and had five catches for 73 yards on the season.
The challenge for UNT will be to put aside the distractions of the week. Quarterback Austin Aune was confident in the Mean Green's ability to reach that goal on Tuesday before those distractions grew.
"We have a good culture with this team," Aune said. "We have only won one game. A program could take a downhill slide quick. We have a really good group who all know we are close. We all have the belief we will get rolling the second half of the season."
Aune could be the key to UNT reaching that goal. He made his first start of the season against Missouri and provided a spark while throwing for 305 yards and four touchdowns.
UNT had failed to throw for 100 yards in back-to-back games before Aune's breakout performance.
"We still have a long way to go and need to continue to improve in that area, but I did see a lot more rhythm and guys being on the same page," Littrell said of UNT's passing game. "We were pitching and catching a lot better."
UNT will look to build on that performance without Simpson, who caught three passes for 46 yards against Missouri. Only Roderic Burns, who finished with five catches for 71 yards, was more productive among UNT's wide receivers against the Tigers.
The Mean Green have been without starting receivers Tommy Bush and Jyaire Shorter since the third week of the season due to injury and will have to dig a little deeper without Simpson.
Being shorthanded will be a challenge against Marshall. All three of the Herd's losses have come in one-possession games.
Marshall will have plenty of momentum after ending a three-game slide with a 20-13 overtime win over Old Dominion last week. The Herd tied the game in the final minute of regulation on a 52-yard strike from Grant Wells to Willie Johnson, took the lead in overtime when Wells hit Shadeed Ahmed for a 22-yard touchdown and came up with a stop to seal the game.
Wells is averaging 332 passing yards per game, while redshirt freshman running back Rasheen Ali is adding 93.3 yards in the running game.
"They're a very physical team," Littrell said. "They've always been one of the top teams in our conference."
UNT knows it's in for a challenge and is ready to tackle it after a tough week.
"We're still hungry," cornerback John Davis Jr. said. "Everyone still wants to win. Obviously, things haven't been going the way we want them to, but that fuels us."
Key matchup
UNT RB DeAndre Torrey vs. Marshall LB Abraham Beauplan
UNT will be shorthanded in its game against Marshall without Deonte Simpson, Jyaire Shorter and Tommy Bush, which could hinder the Mean Green's passing game.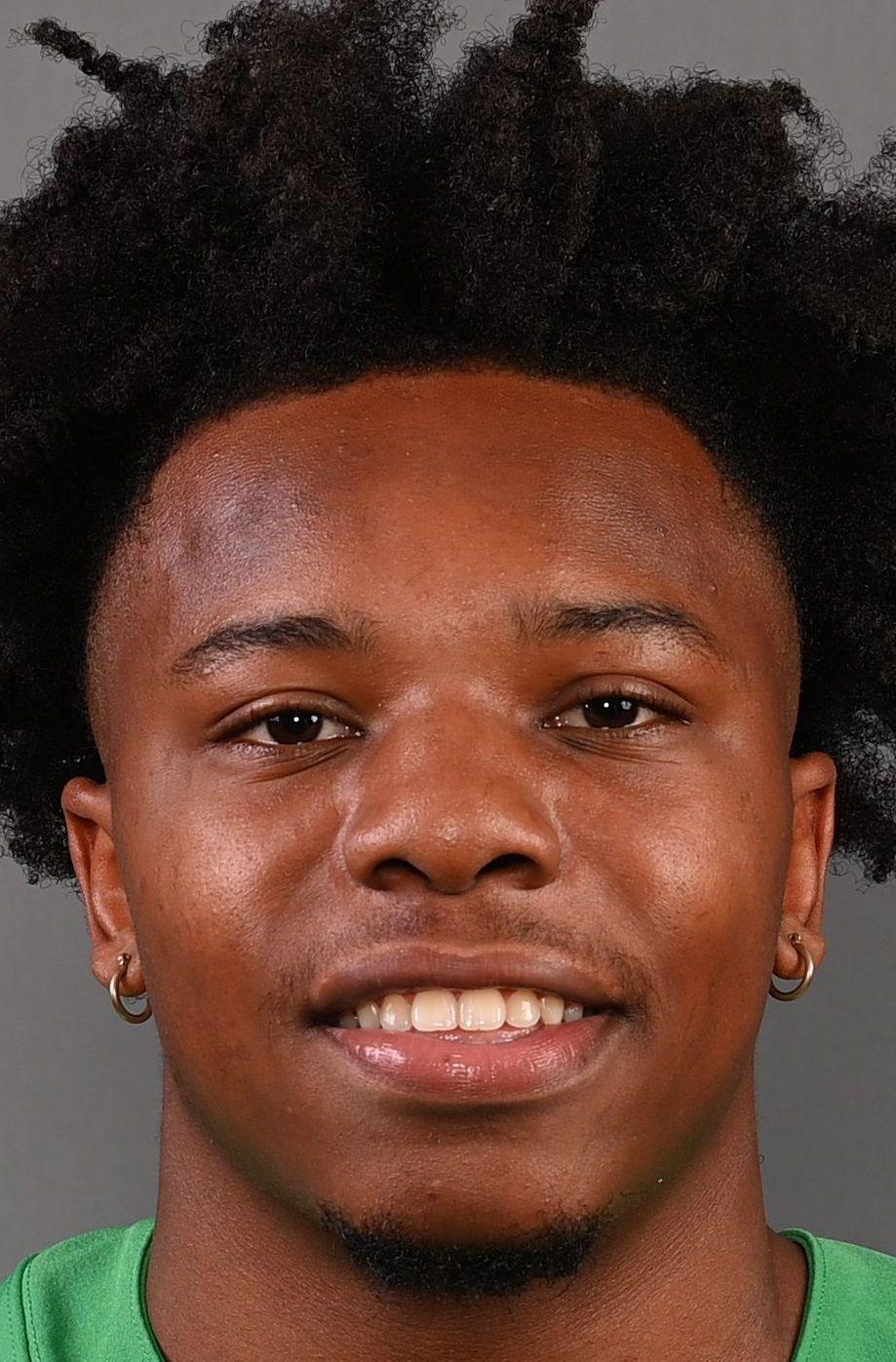 UNT will have a much better chance to win if it can get its running game going behind DeAndre Torrey. The senior has been the Mean Green's best offensive player all season and enters Friday's game averaging 120.2 rushing yards per game.
Torrey has scored four of UNT's six rushing touchdowns. He will face a tough Marshall defense that is allowing just 22.8 points per game.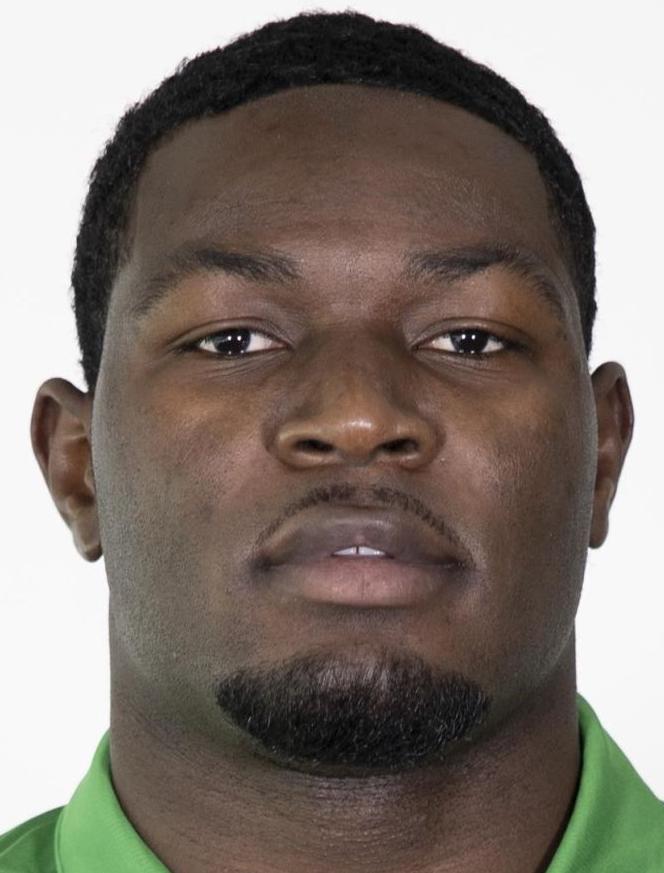 The Thundering Herd gave up just one touchdown last week in a win over Old Dominion. Littrell and Aune both said Marshall has good size and quickness in its front seven on defense.
The Herd is led by linebacker Abraham Beauplan, a former Navarro College standout. The junior was highly recruited coming out of junior college and has lived up to expectations at Marshall. He leads the Herd with 52 tackles, including 4.5 tackles for loss, to go along with two sacks.
The Mean Green will have a much better chance of winning if they can get their running game going behind Torrey.
Matching up
UNT's offense vs. Marshall's defense
UNT's offense is coming off an encouraging performance in the second half of its game against Missouri. The Mean Green scored 28 points after halftime when Austin Aune threw three of his four touchdown passes.
UNT seemed to settle in late against the Tigers and ended a streak of three straight games in which it failed to score more than 17 points. The Mean Green are averaging 22.8 points per game.
Marshall is coming off one of its best performances of the season defensively in its win over ODU and is allowing 22.8 points per game. Despite the statistics matching up perfectly, the Herd has been far more consistent.
UNT's defense vs. Marshall's offense
UNT has made significant progress defensively under coordinator Phil Bennett and is looking to regain the form it showed in a loss to Louisiana Tech in its game against Marshall.
The Mean Green gave up 24 points to the Bulldogs before taking a step back last week while surrendering 48 to Missouri.
UNT is allowing 32.2 points per game and will face a stiff challenge in a Marshall offense that is putting up 34.8 points per game behind Grant Wells and Rasheen Ali.
The Herd scored at least 28 points in each of its first five games before an off week last week against ODU.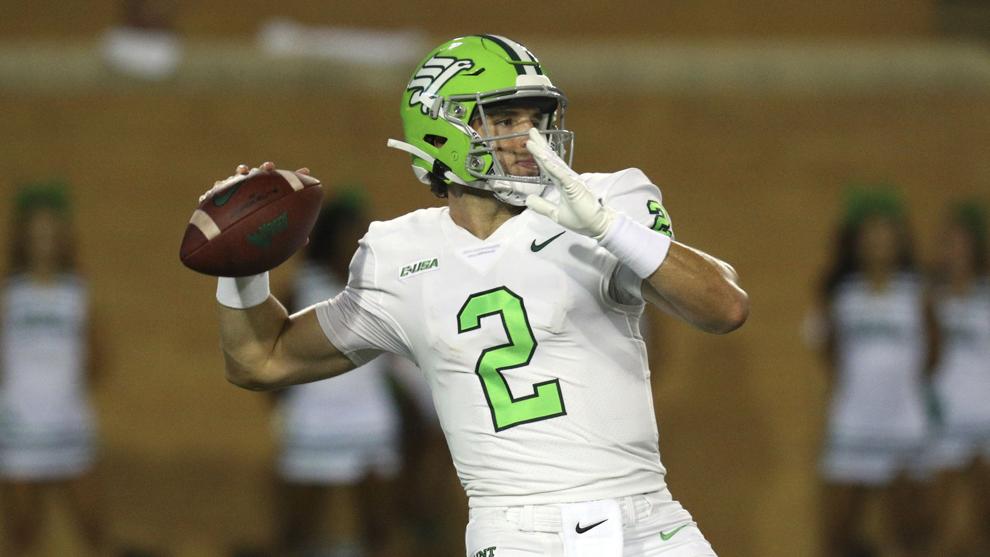 Four downs: Keys to today's game
Get Aune in a comfort zone again
UNT's offense came to life last week when Austin Aune found a comfort zone in a loss to Missouri. He went 16-for-26 in his first 300-yard game of the season and rushed for 59 yards. UNT will have a better chance of winning if Aune can match that performance.
Jump out to an early lead
UNT has gotten off to slow starts that have killed its chances in each of its last three games. UNT was down 31-7 to Missouri, trailed Louisiana Tech 24-0 and UAB 33-0. The Mean Green can't afford a repeat in their game against the Thundering Herd.
Contain Marshall QB Grant Wells
UNT will face one of the better quarterbacks in Conference USA in Grant Wells. The redshirt freshman is averaging 332.0 passing yards per game and has eight touchdown passes on the season. UNT can't afford to let him get on track.
Take advantage of being in the spotlight
UNT has a rare opportunity to appear on national television on a Friday night. There will be a lot of eyes on the Mean Green, who will have a chance to make a statement against a traditional C-USA power. UNT needs to capitalize.