JJ Murray, a former walk-on who emerged as a key contributor off the bench for North Texas, is coming back for another year with the Mean Green.
UNT announced Murray's return in a video posted to Twitter on Tuesday, when its roster heading into the 2021-22 season continued to take shape.
Terence Lewis II, another player who came off UNT's bench, entered the NCAA transfer portal and is not expected to return. A UNT source indicated shortly after the season that Lewis was expected to leave the program.
Another UNT source confirmed on Tuesday that the 6-foot-7 forward is in the transfer portal.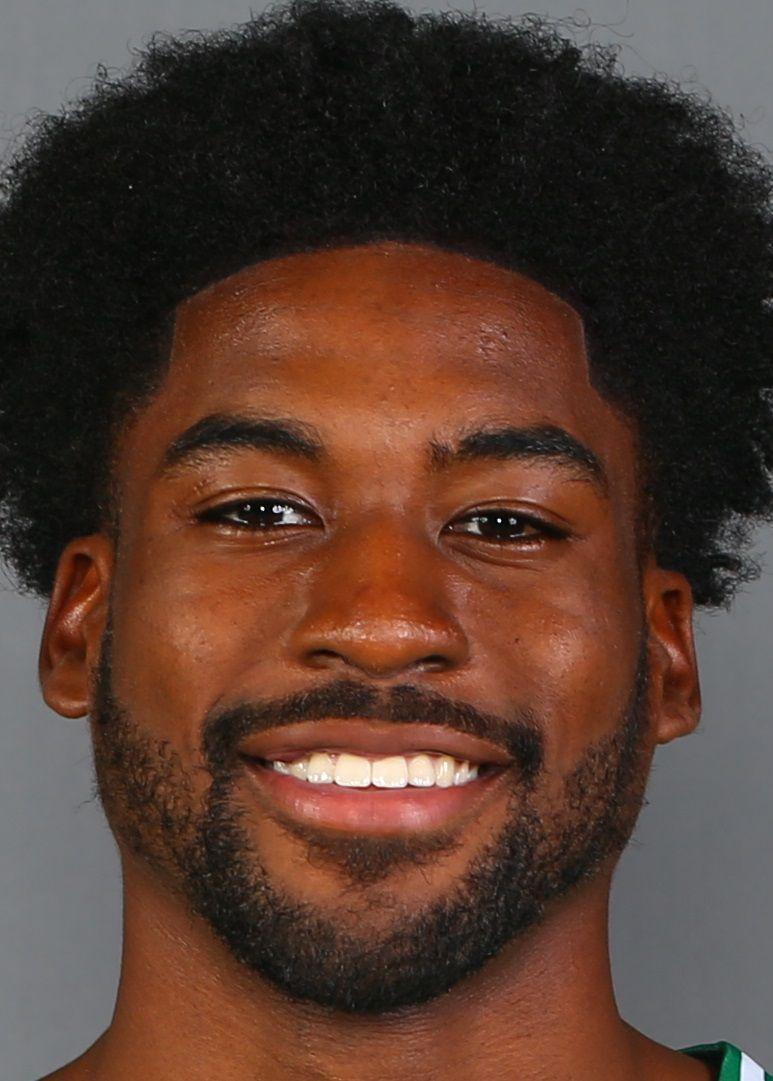 Murray became a vital part of UNT's rotation after joining the team as a walk-on before the 2018-19 season. The 6-foot-1 guard was third-team NJCAA All-American at Eastfield College in Dallas.
Murray was looking for a school where he could continue his career and pursue an engineering degree. He found a perfect spot at UNT.
Murray redshirted his first season with the Mean Green and played sparingly in eight games in the 2019-20 season before earning a spot in UNT's rotation this season. He played 18.7 minutes while averaging 2.6 points per game.
Murray's biggest contributions came on the defensive end of the floor, where he ranked second among UNT's players with 30 steals.
"His instincts are phenomenal," UNT coach Grant McCasland said during the season. "His work ethic is phenomenal, and he can really get up under people without fouling, which is really hard to do, especially the way the game's officiated now. It's hard to be physical without fouling — JJ can do it."
UNT lost its top player in point guard Javion Hamlet when he declared for the NBA draft. James Reese, who started all season at shooting guard, is in the NCAA transfer portal and is not expected to return.
Jalen Jackson, another reserve guard, is also expected to transfer.
Those departures could open additional playing time for Murray. UNT coach Grant McCasland awarded Murray a scholarship before last season.
Lewis was an NJCAA All-American at New Mexico Junior College in 2019-20 but never carved out a significant role at UNT. He averaged 4.1 points while playing just 9.2 minutes in 23 games last season.
UNT is set to bring in two highly regarded high school forwards in Aaron Scott and Chrisdon Morgan.
Lewis' departure adds to what will be a dramatic offseason overhaul for the Mean Green. UNT will lose seven players from its roster if all of the players in the transfer portal follow through and leave UNT for another program.
UNT is in better position than it ever has been to remake its roster after a thrilling postseason run that saw the Mean Green win four straight games in the Conference USA tournament to earn their first NCAA tournament berth since 2010.
UNT went on to upset Purdue in the first round of the NCAA tournament before falling to Villanova in the second round. The Mean Green had not won an NCAA tournament game before knocking off Purdue.
UNT has graduate transfer guard Da'Kquan Davis and high school shooting guard Matthew Stone set to arrive before next season along with Scott and Morgan.
Soccer UNT to close out regular season
UNT will close out its regular season schedule on Friday with a home game against UTSA.
The Mean Green (6-2-1) are 3-1-1 in C-USA play. The Mean Green are in third place in the league's West Division standings with 10 points.
UNT is two points behind Rice and Southern Miss, which both have four wins in league play.
The C-USA tournament will be played from April 13-17 on the campus of Rice in Houston.
Softball UNT to face Arkansas-Pine Bluff
UNT will face Arkansas-Pine Bluff in a three-game series in Arkansas.
The series will begin with a 3 p.m. game on Friday before it wraps up with a 1 p.m. doubleheader on Saturday.
UNT (16-9) enters the series off a split of a four-game series against UAB to open Conference USA play last week. The Blazers won the first two games of the series before UNT bounced back to win the final two games.
Freshman second baseman Mikayla Smith hit a pair of home runs in the third game of the series to help UNT sweep the second of consecutive doubleheaders.
UNT's series against UAPB is the opener of a 10-game road trip. The Mean Green's next home game will come in the opener of a four-game series against Southern Miss on April 24.
Tennis UNT to host UTA on Wednesday
UNT will host UTA at 3 p.m. on Wednesday in one of its final matches before the C-USA tournament later this month.
The Mean Green (6-10) won four straight matches before falling to 49th-ranked Tulsa 4-2 on Saturday.
Lucie Devier knocked off 98th-ranked Martina Okalova 7-5, 6-4, at No. 1 singles. Devier also teamed with Saki Oyama to beat Vera Ploner and Martina Okalova 6-4 in doubles.
Tulsa's top doubles team was ranked No. 26 nationally.
Track and field UNT to host meet on Saturday
UNT will host its lone meet of the season on Saturday.
The Mean Green enter the North Texas Classic off a solid performance in the UTA Invitational. The Mean Green finished first in seven events.
Jaleisa Shaffer won the shot put with a mark of 15.57 meters, improving on her own school record.