Southern Miss was near the top of the heap when it came to defenses in Conference USA not all that long ago.
The Golden Eagles allowed just 19.8 points per game last fall, a total that ranked second in the league.
A lot has changed since then. Just don't think for a second that the level of respect the Mean Green have for the Golden Eagles defense has diminished heading into a key game on Saturday in Hattiesburg, Mississippi.
"They are aggressive on defense and very multiple," UNT coach Seth Littrell said. "They will get into three-man fronts and four-man fronts. Their pressure packages are good. You are going to get a lot of different looks.
"They are explosive, talented and have speed."
How UNT handles the challenge Southern Miss' defense presents will go a long way toward determining if the Mean Green can recover from a tough stretch of nonconference games as they return to C-USA play.
UNT (2-3, 1-0 C-USA) hammered UTSA 45-3 in its conference opener before falling to Houston in its last game. The Mean Green have had two weeks to recover from that 46-25 setback and prepare for what they hope is a run at the C-USA West Division title and a fourth straight bowl berth.
A game against Southern Miss (3-2, 1-0) represents a significant obstacle. The Golden Eagles were picked to finish second to UNT in C-USA's West Division in the league's preseason media poll and have played well at times.
UTEP managed just 294 yards in a 31-13 loss to Southern Miss in the Golden Eagles' C-USA opener.
Southern Miss is allowing 30.4 points per game, a deceiving total considering the Golden Eagles have lost to both Alabama and Mississippi State.
Southern Miss has allowed a much more impressive 21.7 points in their three wins.
"They have a pretty talented defense with a great front seven," UNT quarterback Mason Fine said. "Their defensive ends, tackles and linebackers stunt around and make it tough for the offensive line."
That approach has helped Southern Miss rack up 16 sacks on the season. The Golden Eagles will have even more firepower at their disposal on Saturday, when linebacker Racheem Boothe is expected to return to the Southern Miss lineup after missing two and a half games due to injury.
Boothe was among four members of the Southern Miss defense who were named to the preseason All-C-USA team.
Safety DQ Thomas wasn't among those players and has been Southern Miss' best defender while racking up 40 tackles, two sacks and two interceptions.
"They are a really good team and have some studs on the defensive side of the ball," UNT wide receiver Michael Lawrence said. "I'm glad we had a bye week to prepare. We need it."
UNT hasn't lived up to astronomical expectations offensively so far this season. The Mean Green have been held under 28 points in all three of their losses but are averaging 33.0 points per game.
Fine is coming off his best performance of the season two weeks ago in the Mean Green's loss to Houston. The senior threw for 353 yards and two touchdowns, a performance that caught the attention of Southern Miss coach Jay Hopson.
"We know we have to play well and prepare well this week," Hopson said. "We know Mason is an outstanding quarterback who will make us play our best. That's something good quarterbacks do."
UNT is expecting Southern Miss to try to disrupt Fine by coming after him. The Mean Green have allowed 10 sacks on the season.
"Our offensive line is going to have to have a great mindset," Littrell said. "It's always been a challenge playing against them. They have always been good up front. We have to make sure we put ourselves in good position. If you get behind the chains, you can get yourself in trouble with this group. We have to manage the game well, execute and make routine plays."
Key matchup UNT CB Cam Johnson vs. Southern Miss WR Quez Watkins
UNT will face Conference USA's leading passer in Southern Miss junior Jack Abraham on Saturday.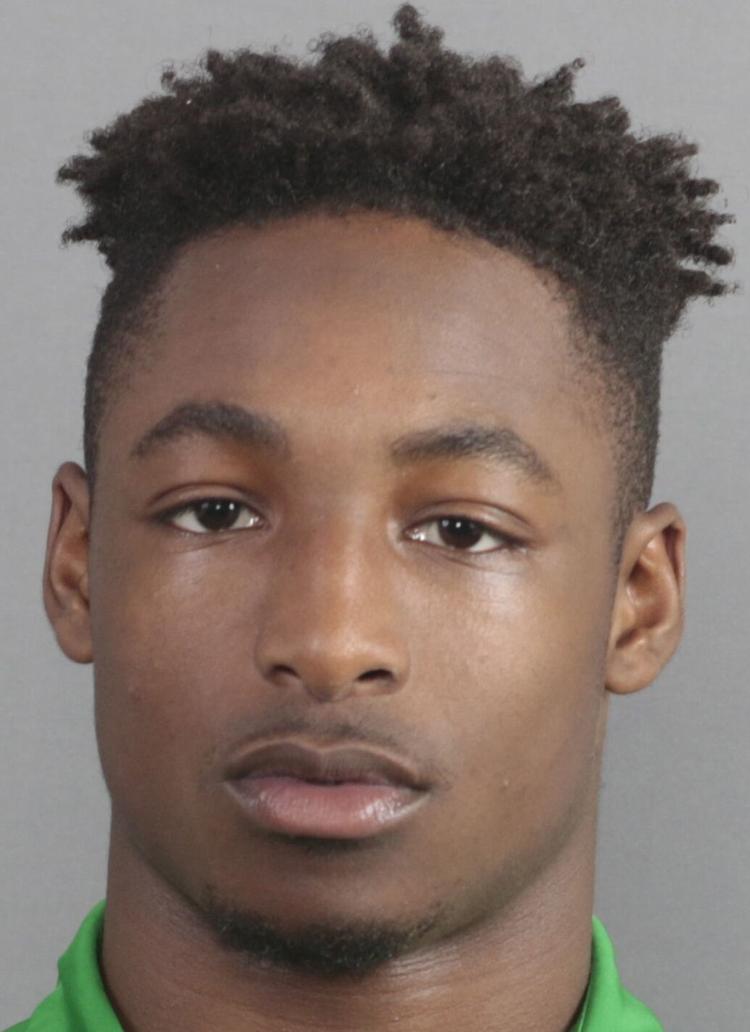 Abraham has thrown for 1,515 yards and nine touchdowns on the season and will have his favorite target back up to speed just in time to face UNT. Wide receiver Quez Watkins was suspended for Southern Miss' first two games of the season.
Watkins has come back with a vengeance, catching 12 passes for 330 yards and two touchdowns in three games. The junior has great size and 6-2 and speed to go with it.
Watkins will present a major challenge for UNT's secondary and cornerback Cam Johnson when the two are matched up.
Johnson ranks third among UNT players with 28 tackles and has two pass breakups on the year.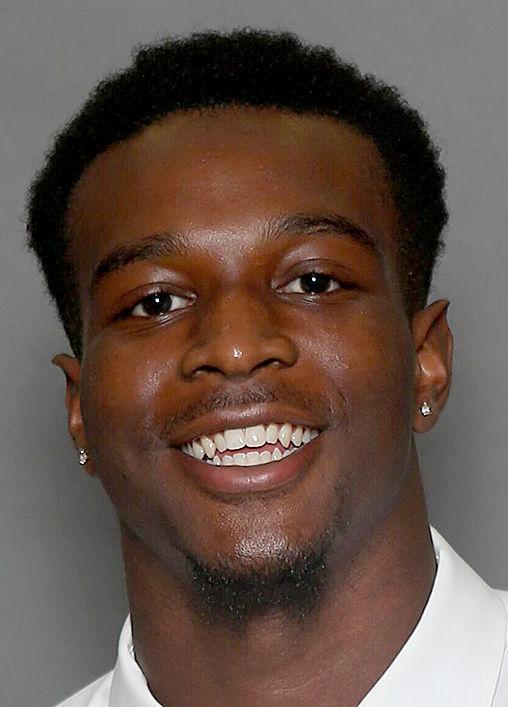 The Mean Green have given up a few long touchdown strikes this season, including a 31-yard pass from Shane Buechele to Reggie Roberson Jr. in a loss to SMU earlier this season.
UNT coach Seth Littrell said that Abraham throws a great deep ball and is very accurate. The Mean Green can't afford to let Watkins hurt them with big plays if they want to remain unbeaten in conference play.
Matching up UNT's offense vs. Southern Miss' defense
UNT hasn't been as consistent as it hoped this season while facing a tough nonconference schedule but enters its game against Southern Miss averaging a solid 33.0 points per game.
The Mean Green exploded for 45 points in a win over UTSA in their conference opener and saw quarterback Mason Fine get on track while throwing for 353 yards two weeks ago in a loss to Houston.
Fine is averaging 258.2 passing yards a game for UNT, which has struck a balance offensively behind a power running game. Running back Tre Siggers is averaging 120.0 rushing yards per game.
The Mean Green will look to build on those totals against a Southern Miss team that is typically solid defensively.
The Golden Eagles are allowing 30.4 points per game, a total that is somewhat deceiving considering Southern Miss has lost games at Alabama and Mississippi State.
UNT's defense vs. Southern Miss' offense
UNT's defense came up with its best performance of the season in a 45-3 win over UTSA in its conference opener.
The Mean Green are hoping they can continue to perform at that level when they resume league play after a tough nonconference season. UNT gave up 49 points to SMU and 46 to Houston.
Those loses to American Athletic Conference schools helped boost the number of points UNT is allowing 30.4 per game.
Linebacker KD Davis leads UNT with 48 tackles and will be a key part of the Mean Green's plan to slow down a Southern Miss team averaging 27.6 points per game.
Golden Eagles quarterback Jack Abraham leads C-USA with an average of 303 passing yards per game. Abraham has a host of talented wide receivers at his disposal, including Jordan Mitchell. The senior wide receiver leads Southern Miss with 369 receiving yards and three touchdown catches.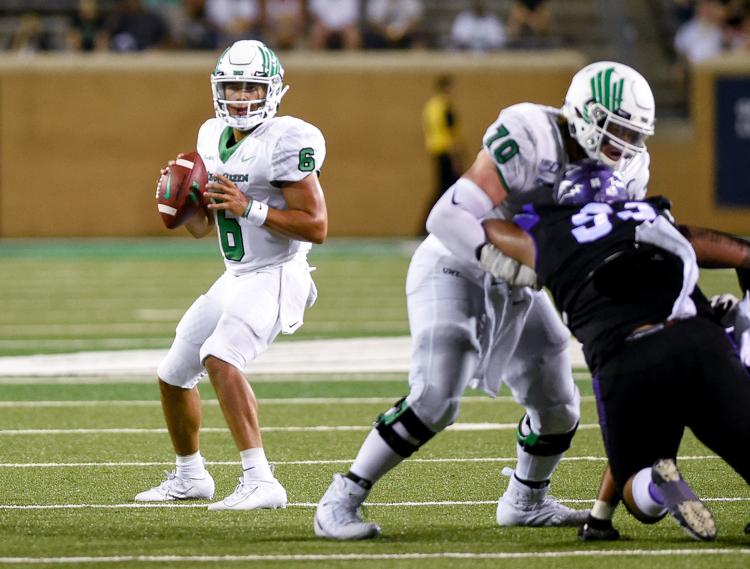 Four downs: Keys to today's game Build on a good second half against Houston
UNT showed signs of getting on track offensively in the second half of a loss to Houston two weeks ago. The Mean Green scored 19 points after halftime against the Cougars. The Mean Green will have a whole lot better chance of improving to 2-0 in Conference USA if they can build on that performance.
Limit the number of big plays on defense
The Mean Green gave up a 68-yard touchdown run early in the first quarter of their loss to Houston and have allowed a host of big plays this season. Southern Miss is capable of capitalizing on any opportunities it gets against UNT's defense. The Mean Green must limit those opportunities.
Pressure Southern Miss QB Jack Abraham
Southern Miss quarterback Jack Abraham is one of the most productive players in C-USA and is averaging 303 passing yards per game. The junior is at his best when he can sit in the pocket and deliver the ball down the field. UNT's defense is designed to bring pressure and must make Abraham uncomfortable.
Find a comfort zone on the road
The road has not been kind to UNT so far this season. The Mean Green were blown out at SMU and lost a tight game at Cal. UNT must find a way to get comfortable at M.M. Roberts Stadium, which is traditionally a tough place to play. The Golden Eagles have won 69.6% of their games at the venue, which is better known as at The Rock.