North Texas coach Seth Littrell fired offensive coordinator Bodie Reeder and defensive coordinator Troy Reffett on Monday, kicking off the rebuilding process following a tough 4-8 season.
UNT announced the departures of Reffett and Reeder just two days after the Mean Green fell 26-21 to UAB in its season finale.
Littrell vowed to evaluate the program following UNT's loss to the Blazers. The Mean Green were picked to win C-USA's West Division after winning nine games in each of the last two seasons but ended up finishing in a tie for fourth with Rice and UTSA at 3-5.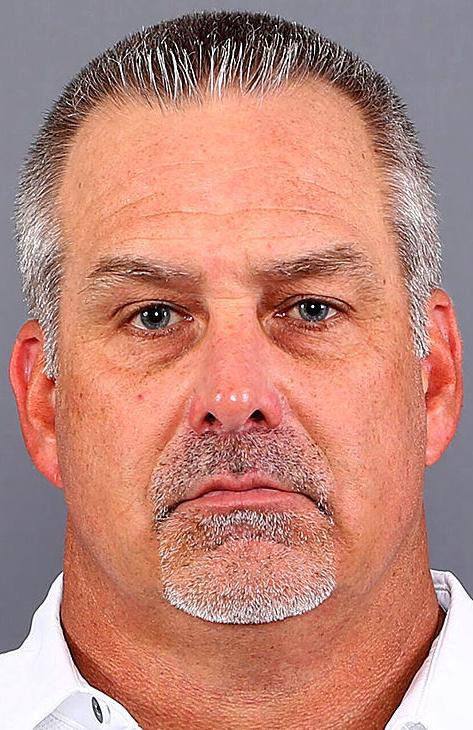 "It is difficult any time we don't meet our own expectations as coaches, and this was one of those years," Littrell said in a statement. "I have a lot of respect for Troy and Bodie, and I'm grateful for their passion for this program and their leadership of our student-athletes. Sometimes a different perspective is needed for the growth of a program, and I feel like this is one of those times."
The Mean Green averaged 31.8 points per game this season but struggled down the stretch. UNT did not score more than 21 points while losing each of its last three games.
UNT had much higher expectations coming into the season with star quarterback Mason Fine returning.
Fine was the Preseason Offensive Player of the Year in Conference USA. UNT promoted the senior for the Heisman Trophy heading into the year.
"I couldn't have walked into a better situation for a quarterback coach and coordinator in having an experienced quarterback like Mason," Reeder said in the days leading up to the season.
Fine was one of nine offensive starters returning for UNT. Littrell expressed confidence heading into the season that the Mean Green would improve on the 34.6 points per game they averaged in 2018 under former offensive coordinator Graham Harrell.
Harrell garnered national attention for the job he did in three seasons at UNT and capitalized on that success when he took over as the offensive coordinator at Southern Cal.
UNT's offense wasn't the same without Harrell. Fine averaged 257.3 passing yards per game as a senior after averaging 289.4 and 291.8 as a sophomore and junior, respectively.
UNT was expecting more under Reeder, who came to UNT after two seasons at Eastern Washington. The Eagles averaged 43.1 points and 528.2 yards per game in under Reeder 2018.
Reeder acknowledged that UNT had not performed up to expectations heading into a game against Middle Tennessee in October.
"It's not going as well as we have hoped," Reeder said. "We have been explosive at times and put points on the board and other times have been caught behind the chains and not done as well as we need to. And that's not game-to-game, it's drive-to-drive."
UNT also struggled defensively while allowing 32.5 points per game, a dramatic jump from the 24.2 it allowed last season.
"We teach and mentor. They prepare and perform. It all has to work together. It's not working together right now," Reffett said in the days leading up to a win over UTEP last month. "We have to do a better job of teaching and mentoring. They have to do a better job of performing."
UNT never found that formula and finished with just four interceptions and 13 turnovers forced on the season. Those totals represented a dramatic drop-off from the 2018, when the Mean Green intercepted 18 passes and forced 22 turnovers in 13 games.
Reffett was one of the original members of Littrell's staff. He served as UNT's co-defensive coordinator with Mike Ekeler in 2016. He became UNT's sole coordinator after Ekeler left for North Carolina heading into the 2017 season and served in that capacity the last three seasons.
Co-offensive coordinator and wide receivers coach Tommy Mainord is the only original member of Littrell's on-field staff who is slated to return next season.